A brand-new, accessible, heart-opening
Introduction to Contemplative Jewish Prayer
Rabbi Miriam Margles
October 15 – November 10, 2023
How can Jewish prayer speak to the struggles and joys of being alive? How can prayer practice support me to grow a more attuned, brave, responsive and loving way to be in the world? How can prayer nurture a direct and intimate relationship with the Divine within me and all around me?
With guidance, inspiration and support, this course empowers you to discover your own authentic and meaningful Jewish prayer practice. Each week, you will receive links to two podcast episodes from IJS's 55-episode podcast series, Open My Heart: Living Jewish Prayer, conceived and hosted by Rabbi Jonathan Slater. Each of the eight short episodes in this course are led by a different teacher and introduces a unique prayer practice. You will also receive accompanying sources and reflection questions for each episode to support your learning and practice.
Participants are invited to practice with the podcasts and resources during the week, on your own or with a chevruta (learning and practice partner). You are encouraged to meet with a chevruta weekly to enhance your sense of accountability, support your exploration and enrich your feeling of being part of a community of practice. This is completely optional.
The course includes four live practice sessions with Rabbi Miriam Margles. Sessions will take place on Thursday evenings from 8:00-9:00 PM ET on the following dates: October 19, 26; November 2, 9. These sessions are a beautiful opportunity to practice together in real time, reflect on the week's experiences, and ask questions.
Teaching portions of live sessions will be recorded and made available to all participants.
The course is open to all. No Hebrew or prior knowledge is required.
WEEK 1
Prayer to Awaken into a New Day
Taking Modeh Ani Out of Bed and Into Our Lives with Rabbi Danielle Upbin
Embodied Awakening Prayer with Rabbi Myriam Klotz
WEEK 2
Prayer as a Song of Divine Connection
Chant to Open the Heart with Rabbi Hannah Dresner
I am? And You are? Dialogic Personal Prayer with Rabbi Yosef Goldman
WEEK 3
Prayer as a Practice in Loving and Being Loved
Letting God Love Me with Rabbi Nancy Flam
Kissing the Mezuzah: Opening the Door to Prayer with Aviva Chernick
WEEK 4
Prayer in the Face of Struggle
God Lifts All Who Fall with Rabbi Jacob Staub
Sim Shalom with Rabbi Sheila Peltz Weinberg
.
Introduction to Contemplative Prayer
Senior Core Faculty
Miriam has a long and rich association with IJS, having taught on various retreats and programs over the years. She joined the Institute as a Senior Core Faculty after over a decade as the rabbi of the Danforth Jewish Circle in Toronto. Her career has included service as a founding faculty member at the Romemu Yeshiva, serving as a fellow with the Rising Song Institute, co-founding the award-winning educational program engaging with the Israeli-Palestinian conflict, Encounter, and recording her original Jewish music with the Hadar Rising Song ensemble. Miriam's album, Zeh HaYom – this is the day, is available at: https://miriammargles.bandcamp.com
Miriam teaches and leads by creating an atmosphere of attentive, brave, playful and open-hearted exploration of Jewish text, prayer and practices, our inner landscapes, resilient connection with others, and relationship with the wider world, all working toward healing, wisdom and liberation. Her work integrates exploration through movement, voice and song and creative writing. She is a graduate of the Reconstructionist Rabbinical College, an alumna of the Wexner Graduate Fellowship and the Jerusalem Fellows at the Mandel Leadership Institute. She earned an MTS from Harvard Divinity School and a BFA from York University.
Aviva Chernick is a singer, voice and meditation teacher and Ba'alat Neginah, Leader of prayerful song. She is the leader of Aviva Chernick and La Serena Quartet, the founder of neySHEV, Jewish Mindfulness Community and a Spiritual Leader at Beth Tzedec Congregation in Toronto.
Rabbi Hannah Dresner, an IJS Hevraya member, is the fulltime rabbi of Or Shalom, a Jewish Renewal community in Vancouver, BC. Entering the the rabbinate after an active exhibition and university teaching career in the arts, Hannah considers her rabbinate an aspect of her artistic expression.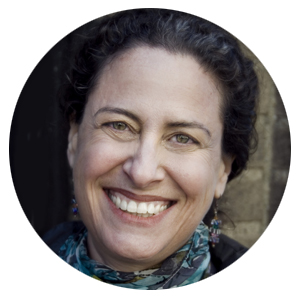 Rabbi Nancy Flam is a pioneer in the field of Jewish healing and spirituality. She co-founded the National Center for Jewish Healing and the Institute for Jewish Spirituality. She directed the Jewish Community Healing Program of the NCJH, was the founding Executive Director of IJS, and now serves on the IJS Wisdom Council.
Rabbi Yosef Goldman is a prayer leader, rabbi, singer, and educator whose original Jewish music is sung in synagogues and schools across the country and in Israel. As a ritual artist and composer, Yosef weaves together ancient devotional music from both his Mizrahi and Ashkenazi heritage, alongside contemporary American and Israeli Jewish sacred music, to foster healing, connection, and social change.
Rabbi Myriam Klotz (she/they) is an IJS Senior Core Faculty member, a spiritual director and a yoga teacher who has led yoga and embodied practices for twenty years at IJS. She is currently the Program Director for IJS's Kol Dodi Jewish Spiritual Director Training.
Rabbi Jacob Staub is Professor Emeritus of Jewish Philosophy and Spirituality at the Reconstructionist Rabbinical College, where he co-founded and directs the program in Jewish Spiritual Direction. He edits the website Evolve: Groundbreaking Jewish Conversations.
Rabbi Danielle Upbin has been connected with IJS for nearly two decades. She is a spiritual leader in Clearwater, FL and a community educator for Myjewishlearning.com, offering a variety of classes on-line, including weekly meditation. Find her music wherever you stream or learn more at danielleupbin.com.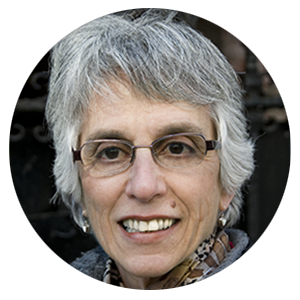 Rabbi Sheila Peltz Weinberg
Rabbi Sheila Peltz Weinberg served as a congregational rabbi for seventeen years. She has worked in the fields of Jewish community relations, Jewish education and Hillel. She has published widely on such topics as feminism, spiritual direction, parenting, social justice and mindfulness from a Jewish perspective. Rabbi Weinberg has taught mindfulness meditation and yoga to rabbis, Jewish professionals and lay people in the context of the Institute for Jewish Spirituality. She serves as a spiritual director to a variety of Jewish clergy. She is creator and co-leader of the Jewish Mindfulness Teacher Training Program.