Learn more about this program in our video below.
Today's Jewish youth face growing rates of distraction, stress, isolation, depression, anxiety, and hopelessness. They need concrete tools that strengthen attention, connection, empathy, joy, and resilience—and restore hope. EJSL teaches educators mindfulness-based practices grounded in Jewish wisdom that empower students to deepen their spiritual lives… reducing suffering and enhancing wellbeing.
Additionally, Jewish schools are looking to make Jewish content and practice relevant and meaningful to today's youth. By teaching Jewish practices that reduce suffering and foster wellbeing, EJSL provides a foundation for lifelong thriving and connection to Judaism.
What is Educating for a Jewish Spiritual Life?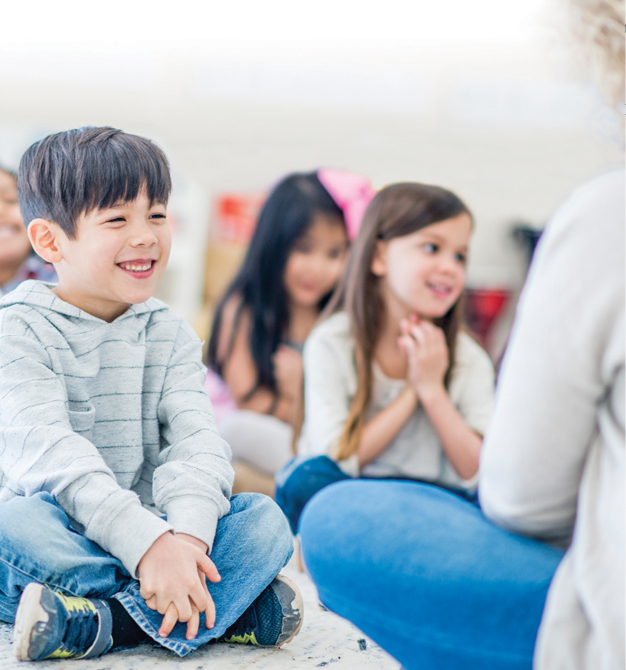 EJSL is a professional development program that provides educators with practical skills to help their students develop their spiritual lives as a foundation for wellbeing. It invites a deeper connection to and joy in Judaism as a pathway for engaged living and lifelong thriving.
The benefits of mindfulness practice are well documented, so it's no surprise that a growing number of mindfulness programs are emerging across the education space. But EJSL is the ​only one​ rooted in Jewish wisdom and practice, the only one that can help your students foster a meaningful lifelong connection to Judaism.
In addition to the Jewish framework, what makes Educating for a Jewish Spiritual Life unique?
The teaching of multiple spiritual practices. Start with mindfulness meditation to build self-awareness and self-management skills. Continue with tikkun middot to develop character strengths like gratitude, loving connection, and mindful speech. Then move into heartfelt tefillah, Jewish prayer practice to open the heart and develop a strong sense of spirituality.
The dual opportunity for professional development and personal growth.
IJS's expert faculty and 20 years of experience.
Get started with Jewish Mindfulness Meditation.
Each practice is taught over the course of an academic year, starting with Jewish mindfulness meditation, which builds the fundamental self-reflective skills that underlie all of the other practices. Schools wishing to start the mindfulness meditation work over the summer, during COVID-19, to promote educator self-care and prepare to teach mindfulness meditation practices to students in the fall can contact Program Director Rabbi Sam Feinsmith directly below.
During Covid-19, the year begins with a 90-minute online "kick-off" that will be recorded. All potentially interested educators from your school can attend the "kick-off." Educators who want to further pursue Jewish mindfulness in the classroom enroll in an online, on-demand self-study course. In the case of year 1, that's: Gift of Awareness for Educators: Jewish Mindfulness Meditation for You and Your Students. The online course is supported by online practice groups, webinars, a discussion forum, journaling, and email access to an IJS coach.
Educating for a Jewish Spiritual Life:
Teaches mindfulness: the skill of paying attention, non-judgmentally, in the present moment;
Develops social and emotional skills, including expanded capacity for identifying and managing difficult emotions, being empathetic, paying attention and being present with others, resilience, and deep listening
Reduces stress and promotes wellbeing;
Promotes character strengths and responsible decision making skills that foster loving community;
Deepens spirituality and a relationship with the Divine;
Makes Jewish prayer more meaningful and transformative; and
Deepens connection to self, others, and Judaism.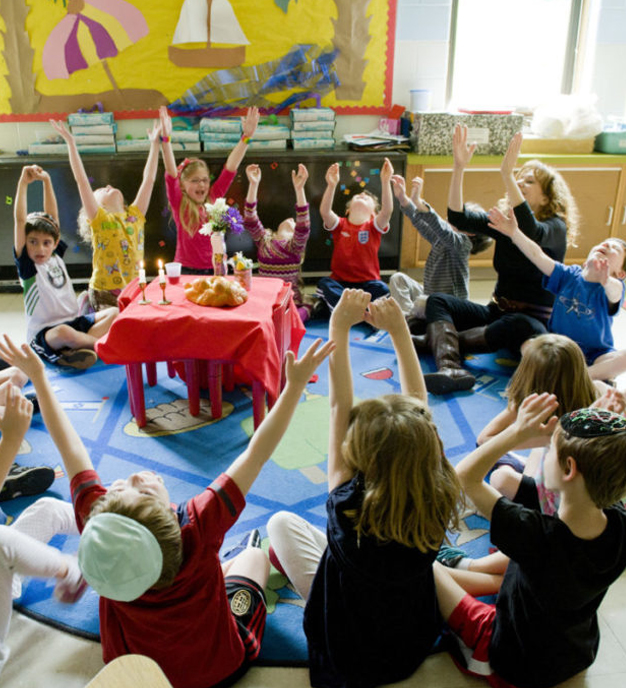 The EJSL program is designed for Jewish day and supplemental schools and educators, but that doesn't mean it's limited to them! Any educator can benefit from bringing Jewish mindfulness into their life and their teaching skillset.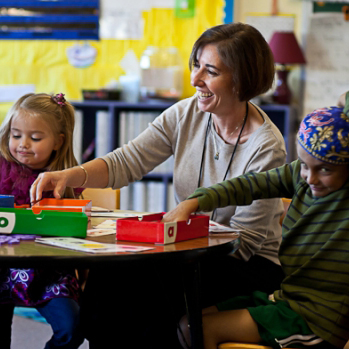 "When we first started teaching [a popular secular mindfulness program], the preliminary observation is that the students were better able to settle in assembly.
Now [thanks to EJSL], we touch the spirit of the child.""
(Head of School)
What You Get: EJSL Jewish Mindfulness Meditation during Covid-19
A 90-minute online orientation session led by an IJS trainer (entire staff welcome and encouraged to attend or view the session, which will be recorded).
The 13-module online, on-demand, self-study course: The Gift of Awareness for Educators: Jewish Mindfulness Meditation for You and Your Students
Monthly coaching for onsite EJSL coordinator by IJS trainer/coach
3 Webinars (approximately one per quarter) conducted by an IJS trainer
A moderated discussion forum with educators from around the country
Your own private online journal to track your progress
The ability to find a study/practice partner who is also enrolled in the online course to help support your meditation practice
A curriculum of age-specific "mindful moments" that you can use in your classroom
Email access to an IJS trainer/coach
Online Course Time requirement:
Group processing and practice coordinated internally: 45 minutes every other week (during the summer program the group may meet weekly) to watch course videos, meditate, and share your meditation practice experiences
Individual meditation practice: 5 minutes per day
Write in your journal and/or participate in the discussion forum: 10-15 minutes per week
Classroom instructional time: 10-15 minutes 1-2 times weekly
Year 1 Outcomes:
Foundational skills for adopting a regular Jewish mindfulness meditation practice to support Jewish spiritual living, wellbeing, and authentic teaching;
Skills for modeling mindful, non-reactive presence in the classroom;
A toolkit for delivering mindful Jewish moments in the classroom.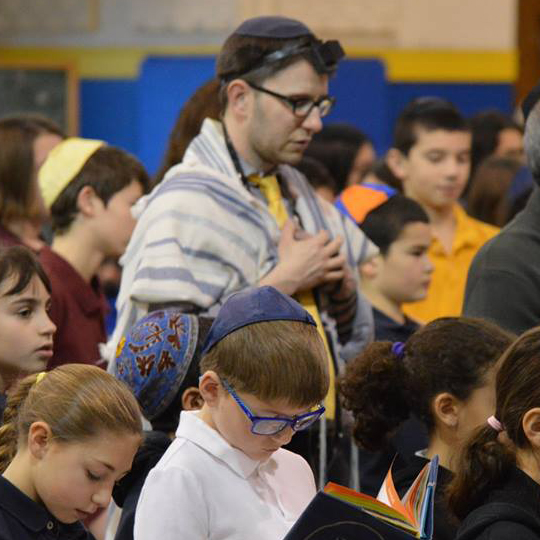 "The middot that you bring are the middot that you are, 
because you bring your whole self."
(Teacher)
Special Pricing During These Challenging Times
Save 45% per Educator
$500 per school plus $99 per Educator (minimum 6 educators per school)
During Covid-19, the In-Person Workshop has been replaced by a 90-minute Orientation Webinar that will be recorded.
This is the "program kickoff," where educators will begin to dive into the objectives, theories, and practices of EJSL.
Online Meditation Course: The Gift of Awareness for Educators
Following the Orientation Webinar, interested educators enroll in the online The Gift of Awareness for Educators: Jewish Mindfulness for You and Your Student offered at a discounted rate of $99 per educator for a minimum of 6 educators per school (previous price: $180 per educator). Educators who enroll in the online course will participate in discussion forums with fellow Jewish educators from across the country and attend:
2 monthly online community-of-practice sessions coordinated internally to watch videos, meditate, and debrief (these can be held onsite once it is safe)
Quarterly online webinars conducted by IJS with the national community of educators
Monthly EJSL Coordinator Coaching
A 30-minute online coaching session with your school (or organization's) EJSL coordinator to deepen personal practice, boost motivation, and support coordinator to facilitate onsite team meetings.
Ready to bring EJSL to your school?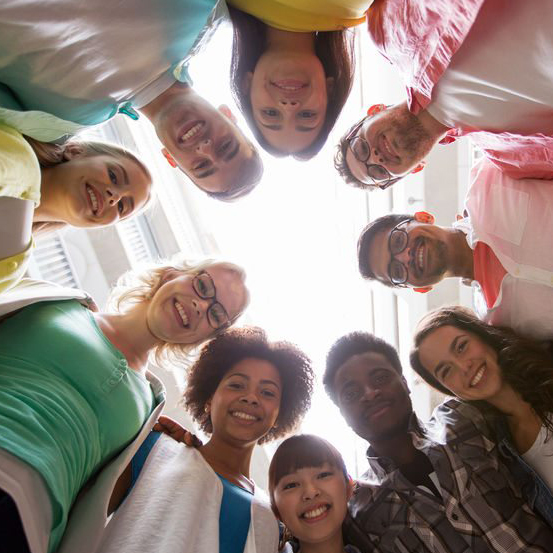 "The huge variety of practices that I have been introduced to through the EJSL program has opened doors and windows to Judaism that I didn't even know existed."
(Teacher)
For more information about bringing Jewish mindfulness to your school, reach out to Rabbi Sam Feinsmith, the Director of the Educating for a Jewish Spiritual Life program, by filling out this form: