Resources from IJS to help respond to these tense and challenging times:
Jewish tradition offers rich, accessible, and time-tested resources to cope with moments like these. The Institute for Jewish Spirituality, a non-profit organization which has pioneered the development and teaching of Jewish mindfulness practices for over 20 years, is here for you now. We are offering the following resources to our community:
FREE Weekly Torah Study   |   FREE Daily Online Meditation Sit
FREE Jewish Meditation Starter Kit   |   Awareness in Action Online Course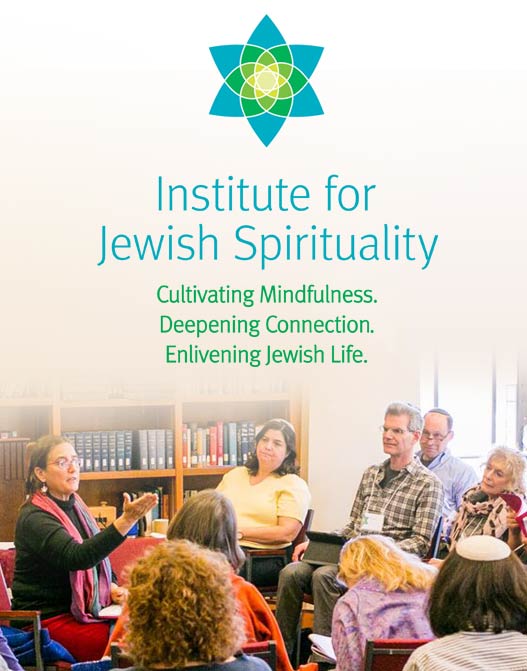 Welcome.
For over 20 years, the Institute for Jewish Spirituality has helped thousands of people every year to slow down, reconnect with themselves and the world, and rediscover their sense of sacred purpose. We invite you to explore our website where you will find teachings, inspiration, guided meditations, and retreat opportunities to become more mindful, more peaceful, more compassionate, and more resilient, all through the rich wisdom of Jewish tradition.
Wherever you are on your journey, whether you are just beginning or you have practiced mindfulness for years, we welcome you.
We've Created a Path Just for You.
IJS offers three distinct paths for learning—one for beginners, one for those with an established practice, and one for Jewish educators, lay leaders or clergy.