IJS teaches people who are seeking a deeper, richer and more meaningful life experience Jewish spiritual practices that are grounded in mindfulness.
Our Staff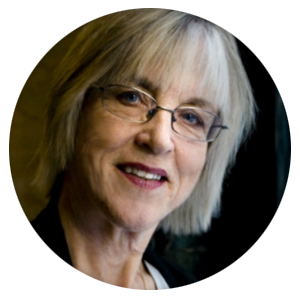 Rabbi Rachel Cowan (z'l)
While working at The Nathan Cummings Foundation in the 1990's, Rachel founded IJS with several other influential rabbis and thinkers. Prior to this, she had been a civil rights activist, community organizer, and the first female Jew by choice ordained as a Rabbi. She was a beloved teacher, mother, grandmother, and friend. For two decades, her commitment to IJS was unwavering. Rachel served IJS as Executive Director and later launched Wise Aging, a pioneering program for growing older with resilience, spirit, and joy. Her impact is felt keenly in every aspect of our work.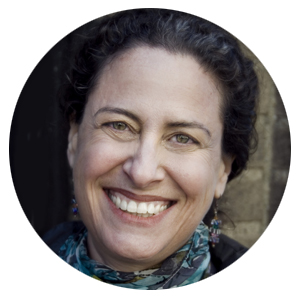 Rabbi Nancy Flam
Nancy is a pioneer in contemporary Jewish communal life. In addition to helping found IJS, she was the first Executive Director and served for many years as a Senior Program Director, teaching and overseeing the innovative Prayer Project. Nancy also co-founded the National Center for Jewish Healing and directed the Jewish Community Healing Program of Ruach Ami: Bay Area Jewish Healing Center. She earned a BA from Dartmouth and was ordained by Hebrew Union College-Jewish Institute of Religion.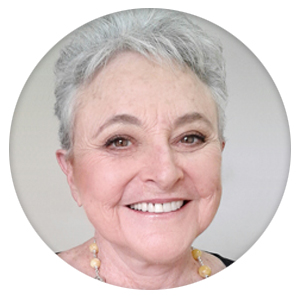 Sylvia Boorstein, PhD
Sylvia has been teaching mindfulness meditation since 1985. She is a founding teacher of Spirit Rock Meditation Center, a psychotherapist, wife, mother and grandmother. She is particularly interested in emphasizing daily life as mindfulness practice and including informed citizenship and social activism as integral to spiritual maturation. Her many books include That's Funny, You Don't Look Buddhist: On Being a Faithful Jew and Passionate Buddhist.  
Rabbi Arthur Green, PhD
Rabbi Arthur Green, PhD, is recognized as one of the world's preeminent authorities on Jewish thought and spirituality. Rabbi Green is one of the founders of the Institute for Jewish Spirituality. He is currently a professor at Hebrew College and rector of the Rabbinical School, which he founded in 2004. A prolific author, his recent publications include a two volume edited set, A New Hasidism: Roots and Branches (JPS), and Translation of the classic Hasidic work Me'or Enayim, The Light of the Eyes (Stanford). His most recent book, Judaism for the World: Reflections on God, Life, and Love was published in September 2020 by Yale University Press.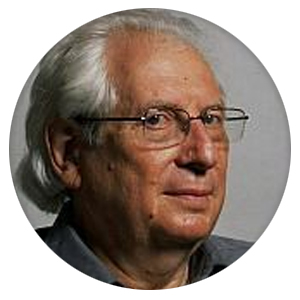 Rabbi Jonathan Omer-Man
Jonathan lived in Israel for many years working in various fields before being drawn to Jewish mysticism in his mid-30's. He moved to California in 1981, where he founded Metivta: a center for contemplative Judaism, dedicated to the renewal of traditional Jewish meditation and the deepening of personal religious quest. He visited the Dalai Lama in 1990, a journey described in the book, The Jew in the Lotus. He has taught and lectured widely. His publications include essays, short fiction and verse.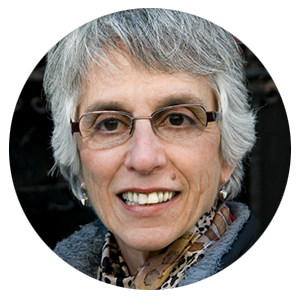 Rabbi Sheila Peltz Weinberg
Sheila has been part of IJS since its inception. Among other IJS roles, she helped create and lead the Jewish Mindfulness Teacher Program. Sheila served as a congregational rabbi for seventeen years and has worked in the fields of Jewish community relations, Jewish education, and Hillel. The author of Surprisingly Happy and God Loves the Stranger, she publishes widely on such topics as feminism, spiritual direction, parenting, social justice and mindfulness from a Jewish perspective and has contributed commentaries to the Reconstructionist prayer book. Sheila is a spiritual director to various Jewish clergy and others.
Rabbi Jordan Bendat-Appel
Jordan is Director & Rabbi of Camp Ramah in Canada. For seven years, he directed IJS's Jewish Mindfulness Meditation Teacher Training program. He's a founder of Orot: Center for New Jewish Learning in Chicago. Jordan was ordained by the Reconstructionist Rabbinical College in 2008, and served as a congregational rabbi before coming to IJS. He has also lived in Zen centers, led spiritually engaged Jewish backpacking trips, and studied at yeshivot in Jerusalem.
Aviva Chernick
Aviva is an award-winning musician, prayer leader, and mindfulness educator. For the past 15 years, she's taught contemplative practice and about the voice in prayer. An alum of IJS's Jewish Mindfulness Meditation Teacher program, she teaches a module in the Institute's Prayer Project, is the founder of neySHEV, a unique Toronto sitting and singing community, and was a member of the first Hadar Rising Song Fellowship Cohort. She is the Beth Tzedec Congregation (Toronto) Inaugural Artist in Residence.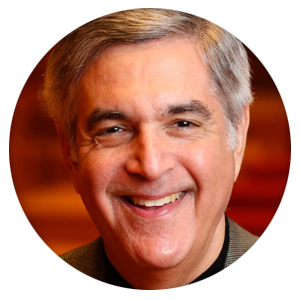 Cantor Richard Cohn
Richard became Director of the Debbie Friedman School of Sacred Music at Hebrew Union College – Jewish Institute of Religion in 2015, after 34 years serving Reform communities. From 2001-07 he was president of the American Conference of Cantors. He has appeared widely as soloist and conductor in Jewish music programming. He is a faculty member of the IJS Clergy Leadership Program and is particularly interested in the integration of spiritual practice with areas of prayer, music, and education.
Rabbi Michael Comins
A yeshiva-trained, Israeli-ordained Reform Rabbi and an Israeli desert guide, Mike is founder of the TorahTrek Center for Jewish Wilderness Spirituality. A graduate of IJS's first rabbinic cohort, he sat for multi-week silent meditation retreats at Spirit Rock. He is author of A Wild Faith: Jewish Ways into Wilderness, Wilderness Ways into Judaism and Making Prayer Real: Leading Jewish Spiritual Voices on Why Prayer is Difficult and What to Do about it. Check out his writings, the Making Prayer Real curriculum and eJournal, and his schedule at RabbiMikeComins.com.
Rabbi Josh Feigelson, PhD
Josh is perhaps best known in Jewish educational circles as the founder of Ask Big Questions, a project to facilitate soulful conversations that he began as campus rabbi at Northwestern University Hillel and grew as a nationwide program through Hillel International. That work helped Ask Big Questions to be recognized with the inaugural Lippman-Kanfer Prize for Applied Jewish Wisdom. Josh is also a leading expert on the teaching and life of Rabbi Irving "Yitz" Greenberg and on the history of American Jews and higher education. His background as a musician leads him to frequently teach about intersections between the experience of music and Hasidut.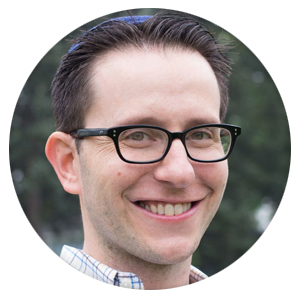 Rabbi Sam Feinsmith
Sam developed and now directs Educating for a Jewish Spiritual Life which brings IJS's spiritual practices to hundreds of educators in Jewish settings and their students. He is one of two lead teachers for our online course on Jewish mindfulness meditation, Gift of Awareness. In the past, Sam wrote the weekly Hasidic Text Study track. He is a gifted musician and, most recently, has been bringing niggunim to the IJS community. He is a founder of Orot: Center for New Jewish Learning in Chicago.
Michal Fox Smart
Michal is responsible for developing and delivering all of IJS's programs, guiding the work of the Institute's faculty while envisioning ways to grow and deepen our offerings. Michal has crafted ground-breaking programs in personal and spiritual development for over 30 years. She previously served as Director of Ayeka North America, leading its celebrated programs to enhance spiritual development in Jewish day schools. She was the Executive Director of the Isabella Freedman retreat center, co-founder of the Teva Outdoor Learning Center and Associate Principal of Bi-Cultural Hebrew Academy. Michal is a graduate of Princeton University (BA) and Cornell (MS), a Wexner Graduate Fellow, and a Fulbright Scholar. She co-authored Spirit in Nature and Kaddish: Women's Voices. Michal lives in CT and is the proud "Ema" (mom) of five emerging adults, each deliciously different as people and as Jews.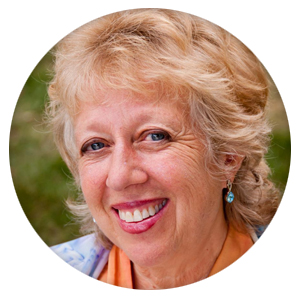 Rabbi Shefa Gold
Shefa directs The Center for Devotional, Energy and Ecstatic Practice (CDEEP). She teaches workshops and trainings worldwide — and now on Zoom. Her music has spread like a benevolent virus. She is the author of four books: Torah Journeys: The Inner Path to the Promised Land; In the Fever of Love: An Illumination of The Song of Songs; The Magic of Hebrew Chant: Healing the Spirit, Transforming the Mind, Deepening Love; and Are We There Yet? She has been with IJS since its inception.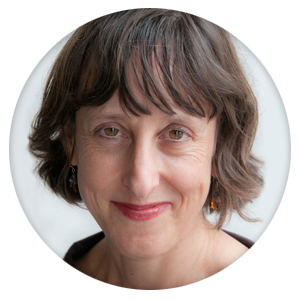 Rabbi Lisa Goldstein
Lisa is a master teacher of Jewish-based mindfulness practices. She served as Executive Director of IJS for eight years, after first coming to IJS as a participant in the rabbinic leadership program and meditation teacher training. Educated at Brown University and Hebrew Union College, she previously served as the director of Hillel of San Diego, where she was recognized as an "Exemplar of Excellence." Lisa lives in New York City with her husband and foster son.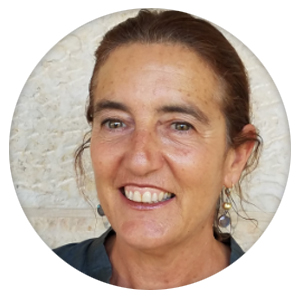 Melila Hellner-Eshed, PhD
Melila is a research fellow at Shalom Hartman Institute, a professor of Jewish mysticism and Zohar at Hebrew University in Jerusalem, and a central figure in the Israeli renaissance of Jewish text study. ​She's written And a River Flows from Eden: On the Language of Mystical Experience in the Zohar and Seekers of the Face: The Secrets of the Idra Rabba of the Zohar. ​Melila is active in Sulha, a reconciliation project bringing together Israelis and Palestinians.
Rabbi David Jaffe
David has spent his adult life pursuing Jewish wisdom and working for reconciliation and social justice. He has served as Director of Social Justice Programs at the Jewish Community Relations Council of Greater Boston; a founding board member of Avodah; and Spiritual Advisor at Gann Academy. David is Founder of the Kirva Institute, where he teaches applied Jewish wisdom including Mussar and Tikkun Middot. His 2016 book, Changing the World from the Inside Out, won the Jewish Book Award.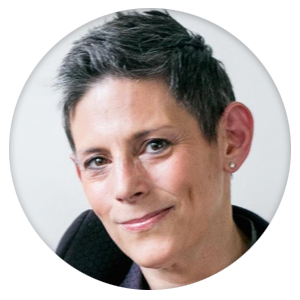 Rabbi Myriam Klotz
Myriam directs somatics programming and has been on the faculty of clergy, educator, and lay cohorts as well as JMMTT since 2003. She created a Middot Yoga Teacher Training for Westchester county, NY, a Yoga and Jewish Spirituality Teacher Training at Isabella Freedman, and was the director of the Spirituality Initiative/Spiritual Direction program at HUC-JIR from 2010-2020. Myriam directed Bekhol Levavkha Jewish Spiritual Director training at HUC-JIR and is a spiritual director and supervisor in private practice. A graduate of Brown University, New York University/International Center of Photography and the Reconstructionist Rabbinical College, Myriam is a certified yoga instructor, yoga therapist and body worker. Myriam and her spouse Margot Stein (R3) live in Philadelphia. Together they are the parents of Raffi, Samm and Aryeh z"l.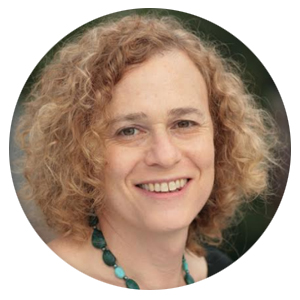 Joy Ladin, PhD
Joy is a teacher, widely published essayist and poet, literary scholar, and nationally known speaker on transgender issues. She is the author of eleven books, including 2018's The Soul of the Stranger: Reading God and Torah from a Transgender Perspective. She has a PhD in English Literature from Princeton and an MFA in Creative Writing from the University of Massachusetts. Since 2003, Joy has held the David and Ruth Gottesman Chair in English at Stern College of Yeshiva University.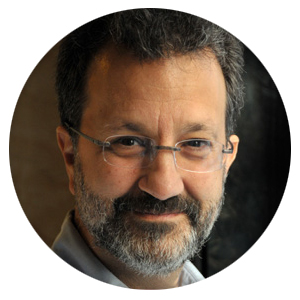 Rabbi Marc Margolius
Marc developed and teaches in our newest online course, Awareness in Action: Cultivating Character through Mindfulness and Middot. He also spearheads the daily online meditations that IJS developed as part of our response to the coronavirus pandemic. He directs our immersive programming for lay leaders and works closely with our clergy alumni as director of the Hevraya program. Marc authored several years of IJS's weekly Text Study, exploring the weekly portion through mindfulness and middot.
Rabbi Jeff Roth
Jeff is a sought after meditation teacher and the founder and director of The Awakened Heart Project for Contemplative Judaism. He was co-founder of Elat Chayyim, the Jewish Spiritual Retreat Center, where he served as Executive Director and Spiritual Director for 13 years. He is the author of Jewish Meditation Practices for Everyday Life and Me, Myself and God: A Theology of Mindfulness. He was ordained by Rabbi Zalman Schachter-Shalomi and the Reconstructionist Rabbinical College.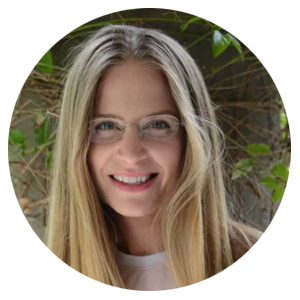 Rabbi Yael Saidoff, MA-AMFT
Yael is a graduate of the Ziegler School of Rabbinic Studies at American Jewish University. As a therapist, she combines psychology, neuroscience and meditation to understand clients from a mind-body-soul perspective. She worked in residential treatment and domestic violence centers, and university and congregational settings prior to joining Blue Sky Psychiatry. Yael has helped hundreds of people traverse critical transitions, during both the highs and lows of life.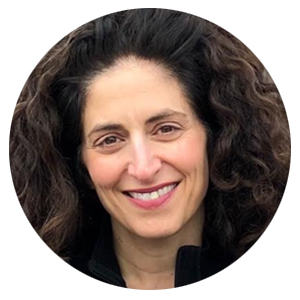 Cantor Elizabeth Shammash
Lizzie serves as cantor for Tiferet Bet Israel in Philadelphia and is a graduate of the Jewish Theological Seminary (JTS). She leads yoga and contemplative prayer inspired by the Jewish calendar in her community. She is passionate about helping others bring Judaism into the body, voice, and heart through both methodical and creative embodied practice. Prior to entering JTS, Lizzie had a career in opera.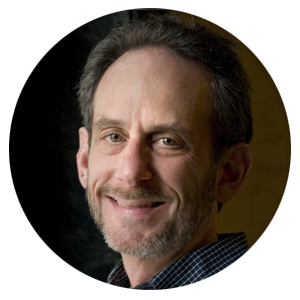 Rabbi Jonathan Slater
Jonathan co-directs and teaches in IJS's Clergy Leadership Program and writes our weekly Hasidic Text Study. He is developing a new podcast on contemplative prayer practice featuring leading spiritual teachers. Jonathan regularly teaches meditation at the JCC in Manhattan. He has written numerous books including, most recently, A Partner in Holiness: Deepening Mindfulness, Practicing Compassion and Enriching Our Lives through the Wisdom of R. Levi Yitzhak of Berdichev's Kedushat Levi.
Rabbi Jenny Solomon
Jenny is a spiritual leader at Beth Meyer Synagogue and founding director of Libi Eir Awakened Heart Community Mikveh in Raleigh, NC. She is passionate about Jewish mindfulness practice and is an alum of IJS's Jewish Mindfulness Teacher Training program. Jenny is a graduate of Brown University, was ordained by Hebrew Union College-Jewish Institute of Religion, and completed a doctorate in counseling from the Postgraduate Center for Mental Health. She was also a Wexner Fellow.
Cantor Kerith Spencer-Shapiro
Kerith has been with University Synagogue in Los Angeles, CA since 2014. She received cantorial ordination and a masters from Hebrew Union College-Jewish Institute of Religion in 2003. Kerith served on the board of the American Conference of Cantors from 2006-2018 and is currently the cantorial liaison to the Central Conference of American Rabbis' Task Force on Women in the Rabbinate. She is a graduate of IJS's programs in Clergy Leadership and Jewish Meditation & Mindfulness Teacher Training.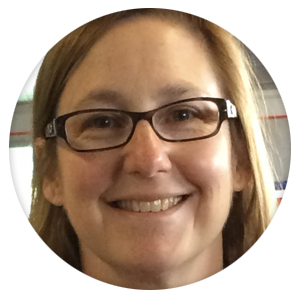 Ann Greenstein
Board Chair
Ann Greenstein is pleased to serve as the IJS Board Chair. She has been a member of the IJS Board since 2013. As a Kivvun alumna, Ann has learned to incorporate practices of mindfulness into her daily life, and endeavors to bring those same practices to bear on her organizational activities.
Having had a varied career ranging from Visual Merchandising (Window Dispay) to synagogue Executive Director , Ann earned her BA in History at Boston University and her MFA in Stage Design at Northwestern University (Go Cats!).
She is a native of Rochester, NY but has lived and worked in the Chicago area for over 30 years. She previously served on the board of the BJE (Board of Jewish Education of Metropolitan Chicago) and on the board of Quest Academy, an independent school. Ann is married to fellow Kivvun alum, Jeff Farbman, and they are the proud parents of two grown children. Ann and Jeff live in the northwest suburbs of Chicago with two Siamese cats and Delilah poodle.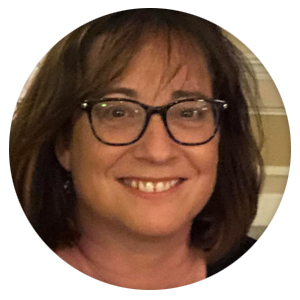 Sue Ellen Corning
Sue Ellen is an actuary and has worked as a management consultant for over 25 years, spending the majority of her career with Willis Towers Watson. Her specialty area is employee benefit programs, with a focus on retirement program financials, strategy, and compliance. Sue Ellen is an alumna of Kivvun and Amukah, and has completed HUC-JIR's Bekhol Levavkha, a Spiritual Director training program. She has served on the Board and is a Past President of Congregation Beth Am in Tampa. She earned her BA in Mathematics from the University of Vermont. Sue Ellen and her husband, Jim, live in Florida and have two grown sons.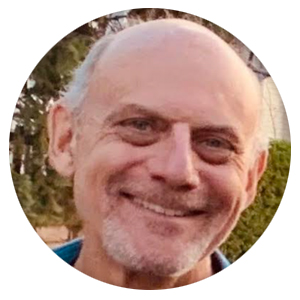 Monte Dube
Monte spent 35 years as a health lawyer, where he chaired global practices at 2 international law firms. He recently retired and relocated with his wife Lori to Boulder, where he has become an avid hiker and mountain enthusiast. Along with Lori, he leads mindfulness meditation sessions under the auspices of several synagogues and the Boulder JCC. He is a proud graduate of the Kivvun 4 and JMMTT 5 cohorts. Monte also serves on the Board of Directors of American Jewish World Service, where he is AJWS's Immediate Past Chair.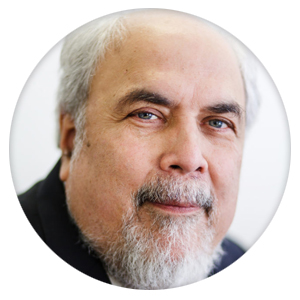 David Ferleger
Treasurer
David Ferleger has a national law and consulting practice, specializing in public interest, civil rights, and disability law. He has litigated landmark disability cases, including five arguments before the Supreme Court of the United States. David has taught at the New York University Law School and the University of Pennsylvania Law School. In addition to his legal work, he is President and Founder of Ferleger Wealth Management, LLC, an investment advisory firm. For several years, David was the Treasurer and Chair of the Endowment Committee for the Board of the Reconstructionist Rabbinical College. He is an alumnus of Kivvun 4. He is married to Rabbi Dayle Friedman (R6) and lives in Philadelphia, PA.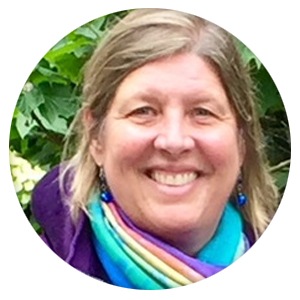 Judy Fisher
Judy Fisher has been serving on the IJS board for three years and chairs the technology committee. She is a Jewish meditation teacher and has been the director of Or HaLev, the Center for Jewish spirituality at Peninsula Temple Beth El (PTBE) in San Mateo, California for the past five years. She received her certification to teach Jewish meditation from IJS's Jewish Mindfulness Meditation Teacher Training Program (JMMTT3) and is currently in the IJS Kivvun program. Judy also teaches Jewish meditation at Or HaLev and in the Bay Area. She has also been trained as a facilitator for IJS's Wise Aging Program and facilitates Wise Aging workshops at PTBE.
Judy was a technical and marketing writer, editor and project manager for more than twenty years. She has been serving on PTBE's board of trustees and has served on numerous boards in the Jewish community in San Diego including Congregation Beth Israel, the Jewish Women's Foundation and the Central Agency for Jewish Education. She has a bachelor's degree in Religion from the University of North Carolina, Chapel Hill and studied at the Hayim Greenberg College in Jerusalem. Judy has been married for almost 40 years to Tom Fisher and is the mother of three amazing children, one daughter-in-law and is a new grandmother. They live in San Mateo, California.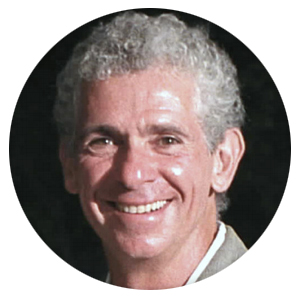 Marvin Israelow
Marvin Israelow worked as an organization development consultant for nearly 30 years, providing clients with a broad range of services including strategic planning, team development, leadership counseling, and customize seminars in change management and career development. Prior to starting his own firm in 1983, Marvin worked for the Exxon Corporation as an organizational development advisor> His academic background includes a B.S. in Economics from the University of Pennsylvania, Wharton School and a Thouron Fellowship at the London School of Economics. He earned a Master's degree from Temple University and studied at MIT's Sloan School of Management where he also taught and conducted research on the innovation process in organizations. Marvin is an alumnus of Kivvun 1 and JMMTT2. He also completed the HUC-JIR Spiritual Director training program. He serves on the faculty of IJS's Wise Aging program. Marvin is married to Dorian Goldman. He is the father of three sons, three daughters-in-law, and five grandchildren. He lives in Chappaqua, NY.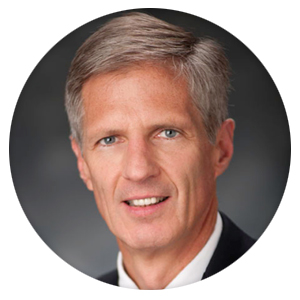 William Klingensmith
Bill lives in Pittsburgh, Pennsylvania with his family.  He has been an enthusiastic participant in several IJS lay programs including Kivvun, JMMTT  and Amukah.  Bill is also a member and officer of Rodef Shalom Congregation in Pittsburgh.  He previously worked as a senior executive with PPG Industries, Inc. for 35 years and is currently President of a consulting company to provide management and technology services to in international glass producers.
Julie Kohl
Julie Kohl is a retired pediatrician and mohelet, who is focused on physical, mental, and spiritual well-being. She attended Yale College and Stanford Medical School. After raising her kids, Benjamin Bronx and Zoe Paris, in Silicon Valley, she relocated to Seattle with her husband, Glen, and goldendoodles, Rollo and Yofi. She is currently participating in the Palliative Care Certificate Program at the University of Washington, and is on the founding board of Limmud Seattle. Julie is an alumna of Kivvun 4, and is an avid learner in all areas of her life.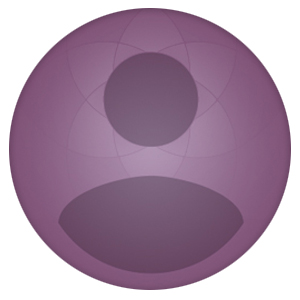 Rabbi Daniel Liben
Rabbi Daniel Liben was ordained by the Jewish Theological Seminary in 1983, and became the spiritual leader of Temple Israel in Natick, MA in 1991. He is a past president of the Massachusetts Board of Rabbis, and of the New England Region Rabbinical Assembly. After going through the Institute's 4th Rabbinic cohort, Dan has made the exploration of prayer as a spiritual practice a cornerstone of his rabbinic work. Dan spent several years exploring mindfulness at Elat Chayyim, where his teachers were Sylvia Boorstein, Jeff Roth, Sheila Weinberg, and Norman Fisher. He subsequently completed JMMTT—for a second time!—and taught meditation for the Institute in the 7th Rabbinic cohort. This year, Dan is completing Bekhol Levavkha, a two-year training program in Spiritual Direction, and is co-facilitating a Wise Aging group at Temple Israel of Natick. Dan is married to Fran Robins Liben, Chief Human Resources Officer at Ropes and Gray. They have five grown children and seven grandchildren.
Rabbi Shuli Passow
Rabbi Shuli Passow is the director of Community Engagement at B'nai Jeshrun synagogue in New York, NY. Shuli received her ordination from the Jewish Theological Seminary, and previously served as the Director of Community Initiatives at the Jewish Funds for Justice, where she worked with synagogues across the country to support their involvement in congregation-based community organizing. She has taught widely in youth and adult education settings, and is particularly passionate about exploring issues of justice, compassion, environmentalism and economics through Jewish text. A trained yoga instructor, Shuli loves teaching yoga in Jewish contexts, and has participated in a number of Institute Programs, including Yom Iyyun and the Tikkun Middot Project.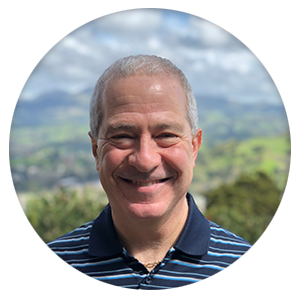 Rabbi Rex D. Perlmeter
Rabbi Rex D Perlmeter is the Founding Director of the Jewish Wellness Center of Montclair. He credits the vision of this provider of holistic teachings and services leading toward personal and communal sh'leimut in large part to the inspiration received from his participation in several of the programs of the Institute. A former member of the Senior Staff of the Union for Reform Judaism, he resides in New Jersey with his wife, Rabbi Rachel Hertzman and family.
Terry Rosenberg
Immediate Past Chair
Terry Rosenberg has a 25-year career as an executive coach and organizational consultant, specializing in leadership development and communication. Over the last 15 years she has focused on working with nonprofits, specializing in synagogue change initiatives and board development.  She currently serves on the boards of Mayyim Hayyim in Boston and the Institute for Jewish Spirituality.
Daniel Scharf
Dr. Daniel Scharf has practiced cardiology in Kansas City since 1977 and has recently retired.  He has been a Clinical Professor of Medicine at the University of Missouri in Kansas City.  He is an active participant in the life of his jewish community and has served as president of the Jewish Heritage Foundation, a major funding source for Jewish social service needs in KC.  He currently is on the board of the Greater Kansas City Jewish Federation. Dan participated in the second cohort of the Institute's Kivvun program, and both he and his wife Miriam have been working hard to bring Institute programs such as Wise Aging and Tikkun Middot study to their community.
Susan Schechter
Following a successful career in marketing, sales and financial communications, Susan retired in 2000. Since that time she has been involved in a number of educational, health and cultural organizations. Presently she serves on the Foundation Board of Boston Arts Academy and is an Overseer at MSPCA Angell. Previously she was a Trustee at Mass College of Art and chaired its Foundation Board. She has been a long term supporter and co-chaired annual fund philanthropic events for The Grow Clinic at Boston Medical Center, the Mass Art Auction and the MSPCA Angell gala. Since 1998 Susan has been engaged in Jewish studies with a group of women, fondly known as the Torah Babes an is a recent alum of IJS's Kivvun program. Susan and her husband Bob have been members of Temple Beth Elohim in Wellesley, MA for over 20 years. They have two grown sons both living in Brooklyn, and enjoy traveling, hanging out with friends, and counting their blessings.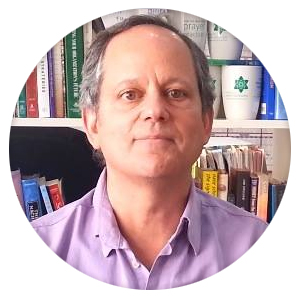 Larry Schwartz
Larry Schwartz spent 25 years as a principal of the company that created the Lugz and British Knights shoe brands. Larry was the founding Board Chair of IJS. He cofounded the Jewish Meditation Center of Montclair and teaches Jewish meditation at Romemu, schools and companies (non-profit and for profit). Larry is also involved in the creation of the Romemu Yeshiva- a contemplative and egalitarian learning institution. He also invests in Impact companies and funds and serves on some of their the boards.
Amanda Silver
Amanda Silver is a leadership and organizational development consultant to non-profit and social change organizations around the country. She has served as senior training consultant at Dartmouth College and is a founding consultant at the Center for New Leadership through Marlboro College. As a coach, trainer, and facilitator, Amanda draws on mindfulness, emotional-intelligence, and strength-based approaches to create the conditions that allow individuals, teams, and organizations to thrive. She lives in New Hampshire with her family.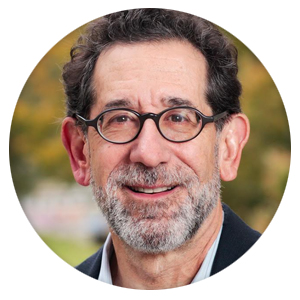 Jonathan M. Silver, M.D
Jonathan M. Silver, M.D. is Clinical Professor of Psychiatry at Grossman New York University School of Medicine, a Fellow and past- President of the American Neuropsychiatric Association and a Diplomate in Behavioral Neurology & Neuropsychiatry by the United Council for Neurologic Subspecialties (UCNS). He has authored over 50 papers and 70 chapters, focusing on the neuropsychiatric problems subsequent to traumatic brain injury. He is senior editor of the "Textbook of Traumatic Brain Injury," which is now in the Third Edition. He has been listed in "Best Doctors in America" since 1992 for the area of neuropsychiatry and received the award for "Innovative Clinical Treatment" from the North American Brain Injury Society. He has served on the Advisory Boards for the Freeman Center for Jewish Life and the Kenan Institute for Ethics at Duke University and is a member of the Prayer and Spirituality Committee at Congregation B'nai Jeshurun in New York. He completed the Institute for Jewish Spirituality Jewish Mindfulness Meditation Teacher Training (JMMTT5) in 2019.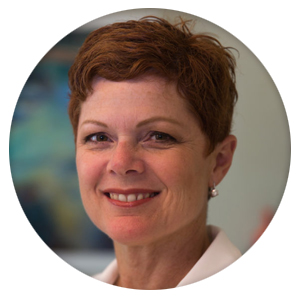 Marte Singerman
Secretary
Marte V. Singerman, Esq. graduated from the Levin College of Law at the University of Florida in 1983 and practiced commercial and bankruptcy law in Miami for 15 years. Since retiring from the practice of law she has volunteered for and held leadership positions at many non-profits and currently serves as an officer and director of both the Institute for Jewish Spirituality and Temple Beth Sholom in Miami Beach, Florida.  At Temple Beth Sholom, Marte began and leads the Kavanah Council.  The Council's mission is to live mindful Jewish lives and to help others do the same using the spiritual practices Marte learned at IJS. She is also a certified yoga instructor and Jewish Meditation Teacher and leads bi-weekly Jewish Mindfulness Mediation sits via zoom.  Marte resides in Miami Beach with her husband, Paul Steven Singerman. Their daughters Eliza and Rickie study and work in Boca Raton, FL.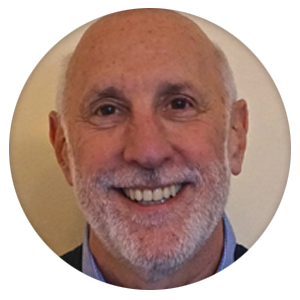 Steven Targum
Steven Targum, MD, is a psychiatrist and clinical researcher who consults widely to the pharmaceutical industry regarding the design and implementation of clinical trials for new psychotropic drugs. He has founded several clinical consulting companies that focus on quality assurance and data integrity for drug development. Steve is active in Jewish communal organizations; In 2011, he and his wife, Carol were honored at the Spring Benefit of Boston's Mayyim Chayyim: Living Waters Community Mikveh.
Larry Yermack
Larry Yermack has spent his professional career applying technology to the nation's surface transportation network. He was the creator of the E-ZPass toll collection system, has held several government positions including first deputy transportation commissioner for New York City, was president of a 400-person transportation engineering firm, and now is a strategic advisor to a large international engineering firm. His passion is Jewish Spiritual Practice; along with Rabbi Chai Levy, Larry recently started Congregation Kol Shofar's Center for Jewish Spirituality in Marin County, California. He teaches Jewish Meditation weekly and at occasional retreats.