If you haven't seen it yet, take a minute to watch the finish from this year's Kentucky Derby. It's a sight to behold.
The two leading horses are racing neck-and-neck (literally), jockeying for position (again, literally), as they make the final turn of the one-and-a-quarter-mile track at Churchill Downs. Slowly and then suddenly, Rich Strike, a horse no one even expected to be in the race, comes out of nowhere to win. It's shocking on every level: Rich Strike had 80-1 odds of winning, the second-highest odds in the history of the 148-year old race. He only became eligible for the Derby a day earlier due to another horse being scratched from the race with 30 seconds to spare before the registration deadline. And then, to top it off, he comes out of nowhere to win the biggest event in horse racing. Someone in Hollywood is surely working on a script already.
The day after the Derby, the writer and climate activist Rebecca Solnit posted a link to the race video on Facebook, calling attention to Rich Strike's win as a "black swan event." The term, popularized two decades ago by Nassim Nicholas Taleb, refers to an event that most people assumed simply couldn't happen—and that, therefore, whole ways of thinking became devoted to assuming it couldn't happen either. That is, it wasn't simply an objective question of whether or not something was possible; it was also a psychological question: If my/our worldview depends on the impossibility of this idea, how could I entertain the notion that it might occur? My/our whole world would unravel! So we tend to treat black swan events as not just logical impossibilities; rather, we become emotionally invested in verifying the narrative of their impossibility.
As a climate activist, Solnit encounters this phenomenon a lot. If we read the news, we have good reason to feel like solving the problem of climate change is a black swan. The odds seem increasingly remote that we will keep global temperatures from rising past 2 degrees Celsius. The polar ice sheets are already melting. The invasion of Ukraine isn't helping. It is totally understandable that a lot of us feel pretty grim about the future. And when we start telling ourselves that narrative, our human tendency toward confirmation bias leads us to reject news that might counter it and embrace news that reinforces it.
But, as Solnit has been doggedly pointing out on her Facebook page for months, there's a lot of good climate news! Most significantly, advances in battery storage, solar, and wind technology are causing the price of renewables to drop quickly and, correspondingly, their use to increase rapidly. And, while the odds remain quite long, Solnit seems committed to helping the rest of us see the possibility of a black swan. Epicenter and Zandon, the two favorite horses at the Derby this year, had odds of 7-2 and 3-1, respectively. They were the horses racing neck-and-neck to win. The race was playing out precisely the way the math told us it would. Until it didn't. The lesson for climate? While it's still a major league longshot, we might, just might, be able to get it together for greener forms of energy to come out of the back of the pack and win the climate derby. (Likewise, Donald Trump was projected as having a 7 percent chance of being elected president in 2016. Black swans don't take sides; they just describe longshots.)
On the Jewish calendar, we are deep into a Sabbatical year, a year of shemitah. The Torah's expectations for this year, and for the larger Jubilee cycle in which it occurs, might strike us as fanciful, preposterous even. We are commanded not to farm the land, but only to live off whatever naturally grows. We are expected to forgive debts and release indentured servants. Every 49 years, we are expected to return the land to its ancestral owners. In short, we are, it seems, expected to overthrow the economic table and start anew. It is nothing short of a radical resetting, a recalibration of society.
If this might have seemed difficult to imagine two or three thousand years ago, it feels even more so now. Yet the Torah is not alone in deploying sacred ritual to reconfigure the social order. As David Graeber and David Wengrow demonstrate in their book The Dawn of Everything, societies the world over have done similar things throughout human history. From Native American communities to Neolithic Europe and Mesopotamia and beyond, human beings have shown a remarkable propensity to order our societies in many different ways—and to consciously reorder them when necessary and desirable.
Contra Rousseau, there is no "state of nature," according to Graeber and Wengrow. Rather, there are innumerable different ways humans have configured social and political life. "If something did go terribly wrong in human history—and given the current state of the world, it's hard to deny something did," they write, "then perhaps it began to go wrong precisely when people started losing that freedom to imagine and enact other forms of social existence, to such a degree that some now feel this particular type of freedom hardly even existed, or was barely exercised, for the greater part of human history."
That, perhaps, is the greatest challenge we face: that we accept that this is the way things are and will be—whatever that way is. We are so invested in the current scheme of things that we discount the possibility that anything could be otherwise. We lose imagination, we lose freedom, we become fatalists.
The Torah, like other wisdom traditions, invites us to practice a different way of being, the touchstone of which is yetziat mitzrayim, the Exodus from Egypt. What was is not what must be. What seems inevitable is not destiny. Just because life seems good right now doesn't mean it's going to remain that way; just because life looks horrible right now doesn't mean it will always be so. When we cut ourselves off from the unfolding nature of the world, when we become so invested in a particular way of encountering it, we practice a kind of idolatry, we drive the Divine presence from the world.
Our calling and mission is to do the opposite: to live with mindful presence, aware of the contingency and ongoing becoming of a world which is constantly recreated anew, aware of our interconnection with all other beings, with the earth, with life itself. That is the practice of Shemitah, the practice of Shabbat. It is the practice that enables us to resist our confirmation bias, our fatalism about climate, and to remain open to the possibility—however long a shot it is—that the unexpected might just come about.
This piece was published in the Times of Israel on May 12, 2022.
We are grateful to Rabbi Irving "Yitz" Greenberg for sharing his wisdom with us. Please enjoy the conversation recording below. Rabbi Irving "Yitz" Greenberg is one of the most influential Jewish thinkers and institution-builders of our time. Currently...
read more
It often feels these days that we're living through a Great Unraveling. Institutions, those deposits of trust that enable things to be—or at least seem to be—settled, are coming apart. News media, public health, elections, representative government, the weather, the forests, the shoreline, truth, language itself: In so many places, things I took to be more or less stable are revealing themselves to be far shakier than I could have imagined.
read more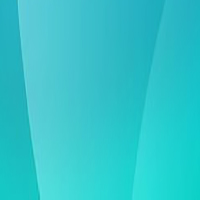 On Thursday November 18, 2021 I traveled to Brunswick, GA along with eleven other Jewish clergy to bear witness and offer support to the Black pastors, the community and family members gathering at the Glynn County courthouse during the trial for the killing of Ahmaud Arbery. Local rabbi and IJS Hevraya (alumni) member Rachael Bregman invited Jewish clergy to join her in Brunswick to bring spiritual comfort, solidarity, and to support the local community.
read more
I will pour out My spirit on all flesh Your children shall prophesy Your old shall dream dreams And your youth shall see visions. These words from the prophet Joel (made even more famous by Debbie Friedman) are a perfect introduction to the essays in the...
read more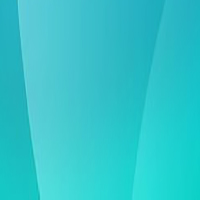 In a recent piece, Rabbi Lewis Kamrass, President of the Central Conference of American Rabbis (CCAR), warned of the real possibility of an exodus of rabbis from congregational life, due to the extreme additional emotional and professional burdens imposed upon them by the pandemic. To address the root causes of burnout, Jewish clergy themselves need spiritual practices and resources to help them navigate periods of "full catastrophe living" with grace, resilience, and wisdom.
read more
We are grateful to Dr. Lisa Miller for joining us on Tuesday, October 5, 2021 for a special evening.In conversation with Rabbi Josh Feigelson, Dr. Miller shared her insights and research on the new science of spirituality. Lisa Miller, PhD, is a professor...
read more
We are grateful to Joey Weisenberg for joining us on Tuesday, July 20, 2021 for a special evening. In conversation with Rabbi Josh Feigelson, Joey shared his music and insights. Joey Weisenberg is a virtuosic multi-instrumental musician, composer and...
read more
From Passover through Shavuot, IJS invited its community to count the Omer with us. Each week, we shared an email with an exploration of that week's particular middah, prepared by IJS faculty. Throughout the Omer, IJS's free daily offerings helped us focus...
read more
We are delighted to share a recording of a special evening with Dr. Michael Fishbane in conversation with Rabbi Nancy Flam. This live public event sponsored by IJS, took place on Wednesday, May 12, 2021. Dr. Michael Fishbane discusses his recently...
read more
In case you missed it, watch Rabbi Amichai Lau-Lavie in conversation with Rabbi Josh Feigelson, IJS Executive Director. This live public event sponsored by IJS, took place on Thursday evening, February 12, 2021 with an audience of more than 600 people....
read more
Newly released! Listen to IJS Executive Director, Rabbi Josh Feigelson, discuss Jewish Spiritual Practice, Parshat Yitro, and much more in the latest episode of Drinking and Drashing: Torah with a Twist.Available wherever you get your podcasts!...
read more
In June 2020, IJS launched a pilot program in a professional development partnership with Jewish Community Centers of North America (JCCA) to bring our programming to hundreds of JCC professionals nationwide and ultimately to thousands of end-users. We're...
read more