In Genesis, God instructs Noah to build an ark to protect his family and two of each species on earth from the floodwaters that God will bring. "Make yourself an ark of gopher wood: make it an ark with compartments and cover it inside and out with pitch" (Genesis 6:14). The implication is clear: if the ark is to be a true refuge from the coming floods, Noah must pay close attention to how it's built.
Like Noah's Ark, our spiritual practices can provide us with a lifeboat, a place of safety and refuge in a world turned upside down. Like Noah, we are invited to pay attention and mindfully build for ourselves through practice a place of safety and wholeness. In the midst of the storm in which we find ourselves, our practice can provide a refuge, breath by breath and moment by moment. For those of us with established practices, now is the time to recommit and deepen them. For those new to mindfulness or who have long wanted to start such a practice, there's never been a better time to begin. IJS offers numerous resources to launch you on this journey. 
We share here some general guidelines for how you might use your mindfulness practice during this time to build your inner ark and find solace and strength:
Cultivate Body Awareness: The uncertainty and disruption of this time leave all of us feeling anxious and even scared to some degree — for ourselves, our elders, our students and children, and our communities. Centering ourselves into a body awareness practice can help us cut through the ruminations that drive much of our anxiety and fear. Try out a practice like simply observing your breath coming in and going out or mindfully scanning each part of your body for the sensations you are experiencing. You could also listen to sounds arising and falling away or focus on each bite of food as you eat. Practices like these can help your nervous system relax so you get a much-needed break from being hyper-vigilant.
Count Your Blessings: When we experience feelings of scarcity around time, resources, attention, and energy, it's easy to fall into tunnel vision and a zero-sum-game mentality. Focusing obsessively on our own sense of fear, we become blind to the blessings and connections that are already here. Counting our blessings can open the heart to gratitude, a powerful antidote to feelings of scarcity and disconnection. An easy way to start off your day with an attitude of gratitude is to recite the Modeh/Modah Ani prayer and make an inventory of five things for which you're grateful before getting out of bed.
Develop Loving-Kindness: Social isolation helps us stay safe, protect others, and "flatten the curve." Although we can connect online, it is still easy to feel lonely and disconnected, especially if we're in our homes alone. A growing body of research shows that loving-kindness practices can help us feel more connected to others, even when we're alone. You can engage in loving-kindness practice by gently closing your eyes, visualizing someone, and sending that person kind thoughts for safety, calm, and strength. Doing this when we're online with others, too, can help us feel more openhearted during a time when our hearts may tend to close down and contract.
Track Your Attention: We're all spending more time online, and it's easy to become more distracted from the very people we are trying to connect with. Simple practices that help us track our attention and bring it back to things we mean to focus on — the person on the screen — can be a major support in helping us to remain present online. If you are a teacher, invite your students to keep track on a notecard of the number of times their attention wanders or they notice or feed the impulse to multitask. Invite them to report out at the end of class, and give credit for simply reporting no matter what students share. Challenge students to see if they can reduce the number of times they fall prey to distraction by one each day. Challenge yourself to do the same thing. Just noticing when we get distracted helps us be better at paying attention.
Cultivate a Sense of Sacred Purpose: During these times, it can be easy to feel hopeless and powerless. Doing practices that help us cultivate a sense of purpose can help us overcome these feelings and support us in doing thing within our control that help others. Practices like intention setting and asking for guidance in prayer about how to be of service during this time can help us kindle a sense of direction and sacred purpose. So can doing something to help a person in need. You might reach out to an elderly person who's all alone, set up a charity to buy someone a tablet so they can video conference with their loved one, or donate to a charity. 
Let us know, by posting below, if you have ideas for others ways in which spiritual practice can serve as a place of refuge during these disorienting and scary times.          
May you be healthy, may you feel calm and safe, and may your practice support you with the wisdom and skill to weather this storm with kindness, wisdom, and compassion. 
From our hearts to yours, 
Rabbi Sam Feinsmith, Program Director and Firkins Reed, Foundation Relations
Last week we offered a meditation retreat for activists from across the country, thanks to a grant from the Nathan Cummings Foundation in memory of Rabbi Rachel Cowan. At the end of a few days of cultivating a loving heart through meditation, prayer and silence, the participants shared their thoughts and experiences of connecting contemplative practice with their work as activists. Several of them expressed the tension between the rage they felt in response to their own experiences of oppression which then fuels their work and the healing power of reaching out – and in – in love. It was such a relief to immerse in love. But what about the justifiable anger at all that is hurtful and unjust in our world?
read more
We Jews are known for being big talkers. We are stereotypically a people of a lot of words, of arguments, of big ideas, of strong opinions. I remember once speaking to a Catholic boys' school in Missouri. The first kid raised his hand and said, to his teacher's mortification, "Our science teacher is Jewish and she talks fast, too. Do all Jews talk fast?" (I quickly said, "Yes!") It's not surprising that people frequently raise their eyebrows when they hear what IJS does and ask, "How do you get Jews to be quiet?"
read more
In our people's mythic calendar, this is the time of year that we are journeying from the Red Sea to Sinai, from Passover to Shavuot. For me the annual pilgrimage started, as it does most years, when I made the journey to my parents' home for Passover. And as usual, each time I boarded the plane, coming and going, I whispered the traveler's prayer to myself.
read more
Last week we celebrated a special anniversary: it has been one year since my husband and I became foster parents to a wonderful 18-year-old refugee from West Africa. It has been a year of great blessing and joy and also of tremendous learning, as you can imagine,...
read more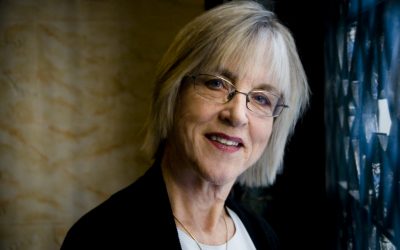 The Rachel Cowan Scholarship Fund will provide greater access for activists and traditionally marginalized Jews to IJS's contemplative retreats and programs. The Institute for Jewish Spirituality (IJS) has created the Rachel Cowan Scholarship Fund to celebrate the...
read more
This month begins IJS's 20th anniversary year! I was not personally present at the very beginning in 1999 when Rachel Cowan (z"l) and Nancy Flam brought together an extraordinary group of spiritual teachers and seekers in a process of sharing and learning that became...
read more
The end of the year is often a time for looking back, a kind of collective secular cheshbon hanefesh: an accounting of what has transpired over the year. In addition to the list of top movies and songs, we can take a sober look at what were the big news stories, who...
read more
Hanukkah is upon us and with it the aptness of all the metaphors of bringing light into the darkness. A less examined theme of the holiday, however, at least in many spiritual circles, is holy boldness - the decisive action that the Macabees took in the face of...
read more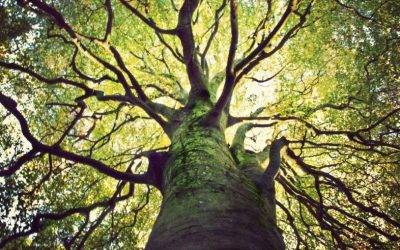 Even before the horrific massacre at Tree of Life synagogue in Pittsburgh this past Shabbat, it was easy to feel overwhelmed by the state of the world. The forces at play are so huge and the stakes are so high. How do we muster the courage to act? How do we even...
read more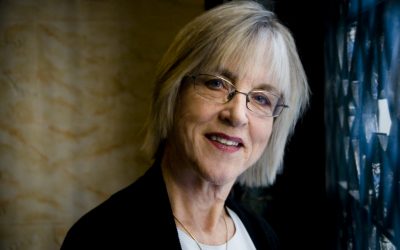 It is hard to believe that we are almost at the shloshim, the 30-day initial mourning period, for Rachel Cowan, who peacefully left this world at the end of August. For me, it has been a month of deep sadness and a sense of confusion: even though we all knew this day...
read more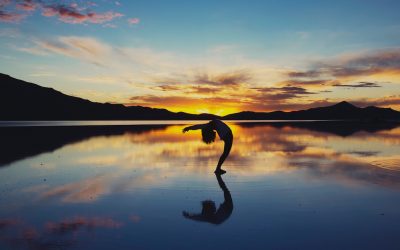 In just two short weeks, the High Holy Days will be upon us: a new year, a new beginning, a new opportunity to live our lives a little more in alignment. At first glance it may seem a little odd that Rosh Hashanah is also known as Yom Hazikaron, the Day of...
read more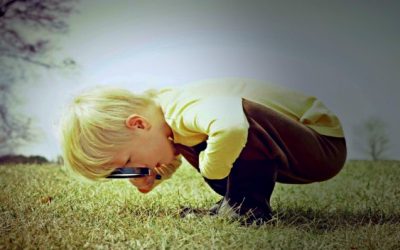 Sometimes hitlamdut, cultivating a lens of openness and curiosity, is simple and inspiring. It is reawakening a childlike wonder that brings joy and gratitude and a sense of belonging to this life. That is not my experience these days. These days I am keenly aware of...
read more