Rabbi Josh Feigelson's book launch and conversation with Abigail Pogrebin took place on Wednesday, October 26, 2022. The recording of the event is now available below. Feel free to share with friends and family who may be interested. We hope you find this to be a meaningful discussion.
Josh's book, Eternal Questions, is now available for purchase.
Rabbi Josh Feigelson is the President and CEO of IJS. He received ordination from Yeshivat Chovevei Torah Rabbinical School in 2005, and served for six years as the Hillel Rabbi at Northwestern University, where he also earned a PhD in Religious Studies. In 2011, Josh helped found and served as Executive Director of Ask Big Questions, an initiative of Hillel International, which won the inaugural Lippman-Kanfer Prize for Applied Jewish Wisdom. Most recently he served as Dean of Students at the University of Chicago Divinity School. Eternal Questions is his first book.
Abigail Pogrebin is the author of three books, including My Jewish Year: 18 Holidays; One Wondering Jew, which was a finalist for the 2018 National Jewish Book Award. She was an Emmy-nominated producer for Mike Wallace at 60 Minutes, and before that produced for Bill Moyers at PBS. She has moderated conversations at The Streicker Center, The JCC in Manhattan, UJA Federation, and the Shalom Hartman Institute. She served as President of Central Synagogue from 2015-18, and was Director of Jewish Outreach for Michael Bloomberg's 2020 presidential campaign. She served as President of Central Synagogue from 2015-18, and is a member of IJS's Advisory Council. To learn more about Abigail Pogrebin, please visit her website.
The biblical injunction to let the land lie fallow for a year sparks a radical recalibration of society, teaching that what was is not what must be.
read more
We are grateful to Joy Ladin, PhD and Rabbi Dr. Erin Leib Smokler for sharing their insights with us! Please enjoy the conversation recording below. Joy Ladin, PhD is a teacher, widely published essayist and poet, literary scholar, and nationally known...
read more
As we are witnessing in real time on a grand scale, the impulse to pursue happiness can lead to horrible, disastrous consequences if it isn't coupled with wisdom.
read more
We are grateful to Rabbi Irving "Yitz" Greenberg for sharing his wisdom with us. Please enjoy the conversation recording below. Rabbi Irving "Yitz" Greenberg is one of the most influential Jewish thinkers and institution-builders of our time. Currently...
read more
It often feels these days that we're living through a Great Unraveling. Institutions, those deposits of trust that enable things to be—or at least seem to be—settled, are coming apart. News media, public health, elections, representative government, the weather, the forests, the shoreline, truth, language itself: In so many places, things I took to be more or less stable are revealing themselves to be far shakier than I could have imagined.
read more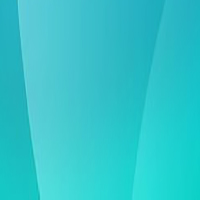 On Thursday November 18, 2021 I traveled to Brunswick, GA along with eleven other Jewish clergy to bear witness and offer support to the Black pastors, the community and family members gathering at the Glynn County courthouse during the trial for the killing of Ahmaud Arbery. Local rabbi and IJS Hevraya (alumni) member Rachael Bregman invited Jewish clergy to join her in Brunswick to bring spiritual comfort, solidarity, and to support the local community.
read more
I will pour out My spirit on all flesh Your children shall prophesy Your old shall dream dreams And your youth shall see visions. These words from the prophet Joel (made even more famous by Debbie Friedman) are a perfect introduction to the essays in the...
read more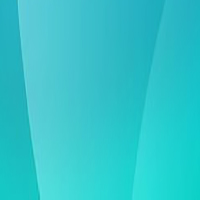 In a recent piece, Rabbi Lewis Kamrass, President of the Central Conference of American Rabbis (CCAR), warned of the real possibility of an exodus of rabbis from congregational life, due to the extreme additional emotional and professional burdens imposed upon them by the pandemic. To address the root causes of burnout, Jewish clergy themselves need spiritual practices and resources to help them navigate periods of "full catastrophe living" with grace, resilience, and wisdom.
read more
We are grateful to Dr. Lisa Miller for joining us on Tuesday, October 5, 2021 for a special evening.In conversation with Rabbi Josh Feigelson, Dr. Miller shared her insights and research on the new science of spirituality. Lisa Miller, PhD, is a professor...
read more
We are grateful to Joey Weisenberg for joining us on Tuesday, July 20, 2021 for a special evening. In conversation with Rabbi Josh Feigelson, Joey shared his music and insights. Joey Weisenberg is a virtuosic multi-instrumental musician, composer and...
read more
From Passover through Shavuot, IJS invited its community to count the Omer with us. Each week, we shared an email with an exploration of that week's particular middah, prepared by IJS faculty. Throughout the Omer, IJS's free daily offerings helped us focus...
read more
We are delighted to share a recording of a special evening with Dr. Michael Fishbane in conversation with Rabbi Nancy Flam. This live public event sponsored by IJS, took place on Wednesday, May 12, 2021. Dr. Michael Fishbane discusses his recently...
read more