Cycles of Rest, Release, and Liberation:
Antiracism and Shemitah as Spiritual Practice
A collaboration between Yavilah McCoy
of Dimensions Educational Consulting
and
the Institute for Jewish Spirituality
A FREE Four-Part Learning Series
Begins January 12, 2022
The Hebrew word shemitah literally means "release." In its biblical origin, Shemitah was a year of rest, in a seven year cycle of Jewish life, that gave the land a rest from farming, forgave all debts, and instituted agricultural and economic adjustments. Now as then, Shemitah calls us to take steps to ensure the maintenance of an equitable, just, and healthy society. This Jewish year, 5782, is a Shemitah 'Sabbatical Year.'
We invite you to join Cycles of Rest, Release and Liberation: Antiracism and Shemitah as Spiritual Practice — a transformative, contemplative learning journey that will combine Jewish text, antiracism teaching, and opportunities to reflect. Over the course of six months, we will help you connect your inner essence to the journey from Hefker to Hekdesh– the reassignment of human value from being rooted in commodities and ownership to the potential for individuals and communities to be rooted in shared power, shared resources, and deepened connectivity.
This series will offer you a chance to release the rhythms and behaviors of survival-mind, domination, and control. Over four sessions and cycles of contemplative reflection, each featuring a keynote webinar and optional caucus group meetings, participants will be welcomed to connect Jewish textual sources on Shemitah and antiracism resources and practices for:
Restoration & Repair (Session I)
Release (Session II)
Transformational Visioning (Session III)
Commitments to New Beginnings (Session IV)
This experience will be an opportunity to open your mind, body, and spirit to the liberating abundance of BEing. Throughout the four sessions you will begin or continue to unlearn racism, and you will learn and practice:
What comes with engaging in cycles of rest and labor

Living in "right relationship" with the land and its inhabitants

Engaging in reciprocity with people and communities

Revaluing the diversity of life and living on this planet

Resisting the practices of othering in community, and of supporting systemic equality through the enactment of legal and social standards that promote inherent human dignity and value
What will this shemitah year look like for you? How might this opportunity to engage in Torah wisdom and social justice practice expand your capacity for skillful responses to the economic, environmental, and social systems that perpetuate the ongoing existence of racism in our lives?
Join us as we explore these questions in a diverse and multiracial community of learners. We welcome you to BE with us for this sacred journey!
Live Sessions Led by Yavilah McCoy:
This program also includes two optional tracks for dedicated caucus space
Session I: Shemitah & Antiracism Practices for Restorative Justice and Repair
Wednesday, January 12 | 6:00 – 8:00 PM ET
Session II: Shemitah & the Antiracism Practices of Rest, Release, and Resilience
Wednesday, February 16 | 6:00 – 8:00 PM ET

Session III: Shemitah & Antiracism Practice for Transformational Visioning
Wednesday, March 30 | 6:00 – 8:00 PM ET

Session IV: Shemitah & the Antiracism Practice of Commitments and New Beginnings
Wednesday, May 11 | 6:00 – 8:00 PM ET
Sessions will be recorded and are open to all. Participants may join the learning series at any point.
Caucus Group Practice Sessions:
In addition to the webinar learning, this program includes two tracks for dedicated caucus space, organized according to the racialized identities of participants:
– Jews who identify as Jews of Color, including Sephardi/Mizrachi Jews who hold JOC or non-white racialized identities | Co-Facilitated by Kohenet Keshira haLev Fife and Yoshi Silverstein
– Jews who identify and/or present as White | Co-Facilitated by Dr. Andrea Jacobs and Rabbi Myriam Klotz
Caucus space will be a time for processing, reflecting, and applying learning from the webinars within a container of participants whose racialized experience is broadly similar. While each of us has our own individualized experiences of race and identity, it is important that both caucus groups have a space in which participants hold a baseline shared identity and experience. We leave it to you to decide which track is the right choice for you. Feel free to use the guidelines below, and please reach out to the organizers if you have questions. If you're excited for this challenge but are not sure which track to choose, try answering the following questions:
When asked, how do you identify racially?
When not asked, how are you perceived racially "on the street"? (i.e. how others perceive you will relate to how you experience and navigate systems)
In an antiracism learning group, where would you go to be challenged by others without overburdening them? Where would you go because of a shared affinity/lived experience/identity with others?
Which learning track feels most aligned with your answers to 1-3?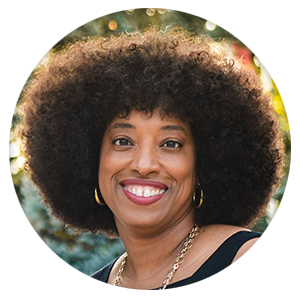 Yavilah McCoy, Lead Instructor
Dimensions CEO
Dimensions Educational Consulting is a women and people of color led nonprofit that provides training and consultancy in diversity, equity and inclusion.
Yavilah is the CEO of the Diversity consulting group DIMENSIONS Inc. Through Dimensions, Yavilah services an international portfolio of clients in the areas of Education, Philanthropy, and Social Justice. As an anti-racism activist with an international platform, Yavilah provides training and consulting to numerous social justice projects that span multiple identities and communities. Yavilah serves on the steering committee of the national Women's March and has been a core part of many large-scale national movement teams, bringing a uniquely intersectional perspective to the ongoing work of racial justice and collective liberation. Yavilah is a pioneer of the Jewish diversity and equity movement and is an advocate and mentor for the empowerment of a transglobal community of Jews of Color. Yavilah was an inaugural recipient of the Spielberg Foundation's Joshua Venture Fellowship and directed the launch of the "Ruderman Synagogue Inclusion Project" for Combined Jewish Philanthropies and the Ruderman Family Foundation. Yavilah also directed the Bronfman Philanthropy's Curriculum Initiative in Boston, where she provided educational consultancy to 600 prep schools across the nation. Yavilah was voted one of "16 Faith Leaders to Watch" by the Center for American Progress in Washington, DC, is a certified coach for the Auburn Theological Seminary's Pastoral Coach Training Program and an inaugural fellow of the Sojourner Truth Leadership Circle. Yavilah is a renowned national speaker, educator, and spiritual practitioner. In celebration of the musical traditions passed down to her from three generations of her African-American Jewish family, she is also the writer, producer and performer of the Jewish Gospel theatrical production "The Colors of Water".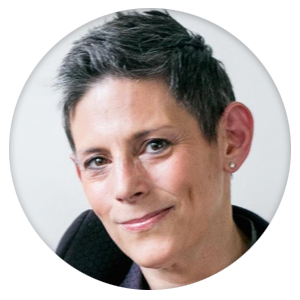 Rabbi Myriam Klotz
IJS Senior Program Director
Co-Facilitator of Caucus Space for White-identifying Jews
Myriam directs somatics programming and has been on the faculty of clergy, educator, and lay cohorts as well as JMMTT since 2003. She created a Middot Yoga Teacher Training for Westchester county, NY, a Yoga and Jewish Spirituality Teacher Training at Isabella Freedman, and was the director of the Spirituality Initiative/Spiritual Direction program at HUC-JIR from 2010-2020. Myriam directed Bekhol Levavkha Jewish Spiritual Director training at HUC-JIR and is a spiritual director and supervisor in private practice. A graduate of Brown University, New York University/International Center of Photography and the Reconstructionist Rabbinical College, Myriam is a certified yoga instructor, yoga therapist and body worker. Myriam and her spouse Margot Stein live in Philadelphia. Together they are the parents of Raffi, Samm and Aryeh z"l.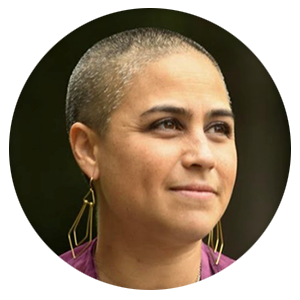 Kohenet Keshira haLev Fife
Kohenet, Kesher Pittsburgh, ALEPH Kesher Fellowship
Co-Facilitator of Jews of Color and/or Sephardi/Mizrachi Jews Caucus Space
Kohenet Keshira haLev Fife (she/they pronouns) sprinkles sparkles, disrupts expectations, and offers blessings wherever she goes. She serves as Oreget Kehilah (Executive Director) of the Kohenet Hebrew Priestess Institute, Founding Kohenet of Kesher Pittsburgh and Program Director of the ALEPH Kesher Fellowship and also enjoys working with Keshet and Beloved Builders. Additionally, she delights in serving as a davennatrix (shlichat tzibbur), life spiral ceremony/ritual creatrix, teacher, facilitator, liturgist and songstress. Her work in these realms is informed by her lived experience as a queer, bi-racial, Jewish Woman, her belief that Book, Body and Earth are equal sources of wisdom, and the quandries she encounters as a scholar of the Orphan Wisdom School. Keshira received Kohenet smicha in 2017 and earned her BS 2000 and MS 2001 at Carnegie Mellon University. After many years of traveling and living in Australia, she and her beloved once again make their home on Osage and Haudenosaunee land, also called Pittsburgh, PA.
Dr. Andrea Jacobs
Co-founder of Rally Point for Collaborative Change
Co-Facilitator of Caucus Space for White-identifying Jews
Andrea is co-founder of Rally Point for Collaborative Change, a consulting practice that invites people to step outside their comfort zones and embrace curiosity as a pathway to transformation. As a consultant and facilitator, she partners with organizations to create dynamic programs, including the Jews of Color and Allies Cohort (a community project of Dimensions) and Start Here an antiracism learning cohort for white Jewish professionals (with Jewish Federation of Metro Detroit). A singer, artist and performer, Andrea's work is deeply rooted in cultivating people's innate creativity. She is managing director and a performing member of Yes…AND Playback, a multi-racial, multi-cultural theatre company, and co-created ART Activist Theatre, an anti-oppression theatre camp for teen girls and non-binary youth. As a white, queer, Ashkenazi woman, she has been leading spiritual gatherings while wrestling with text, practice and representation in Jewish spaces since she was a teen. Andrea holds a doctorate in linguistics from the University of Texas at Austin and a BA from Brandeis University. She is a member of Tzedek Lab and the advisory boards of jGirls Magazine, the Selah Network, and Ta'amod. She lives in Philadelphia, PA on Leni Lenape land.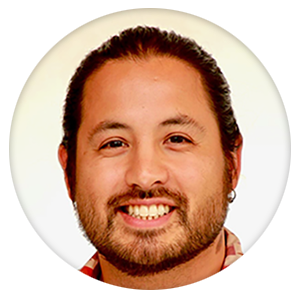 Yoshi Silverstein
Founder and Executive Director of Mitsui Collective
Co-Facilitator of Jews of Color and/or Sephardi/Mizrachi Jews Caucus Space
Yoshi Silverstein is Founder and Executive Director of Mitsui Collective, which builds resilient community through embodied Jewish practice and racial equity. Selected as a 2021 "Grist 50 Fixer" building a more just and equitable future, Yoshi's work weaves tapestries of embodied spiritual practice, somatics and antiracism, and nourishing the body and soul through meaning making, purposeful connection, and creative expression. A Chinese Ashkenazi American Jew, Yoshi is also an active advocate and educator in the Jews of Color community. Formerly Director of the JOFEE Fellowship at Hazon, he is a Senior Schusterman Fellow, sits on the Board of Directors for Repair the World, and is an alumnus of Selah (Cohort 14, Jewish Leaders of Color), the Dorot Fellowship, and the Jewish Pedagogies Fellowship with M²: The Institute for Experiential Jewish Education. Yoshi holds a master's degree in Landscape Architecture and certificates in spiritual entrepreneurship, social entrepreneurship, permaculture design, and environmental education; and is a student of Resmaa Menakem in the areas of embodied antiracism and somatic abolitionism. Yoshi lives in the Cleveland area in Shaker Heights, OH on Erie, Mississauga, and Haudenosaunee land with his wife and daughter.