Hanukkah is upon us and with it the aptness of all the metaphors of bringing light into the darkness. A less examined theme of the holiday, however, at least in many spiritual circles, is holy boldness – the decisive action that the Macabees took in the face of seemingly insurmountable odds that enabled them to defeat the wicked government that vastly outweighed them.
We tend to shy away from exploring this kind of strong action because it can seem so antithetical to the spiritual endeavor of finding inner peacefulness and because it can too easily veer into bold fanaticism, as the Hasmonians themselves exemplified. And yet, holy boldness, the courage of the spiritual warrior, is an important middah, or trait, even (and maybe especially) for the contemplative repertoire.
One teaching on how to approach this boldness comes from the daily liturgy. In the morning service, the first prayer before the Shema offers an image of angels. The prayer book describes the angels in vivid terms: "They are all loved, they are all clear, they are all bold and they all do the will of their Maker with fear and awe."
At first, the description appears rather random. Why those three particular adjectives, other than the fact that the Hebrew words for "loved," "clear" and "bold" follow the order of the Hebrew alphabet? But if we look carefully, using what we know from our contemplative practice, something quite beautiful emerges.
First, the angels know that they are ahuvim, loved. This is the crucial first step, to take in the awareness of being precious, seen, cherished. From that place of warmth and connection, they can be brurim, clear. Feeling loved can help clear the delusions so that we can see with greater clarity what needs to be done, as well as our motivation for acting. And then, when the path forward is clear, the angels can act as giborim, as courageous and bold heroes. But even here, they are aligning themselves with humility and a sense of serving – not of their own will, but of the great Source of life and creativity in the universe.
What marvelous instructions! A courage that is rooted in love, shone through with clarity and in humble alignment with what needs to happen. May this Hanukkah provide us with opportunities to explore this holy boldness so that we can through our actions help bring more light into this dark season.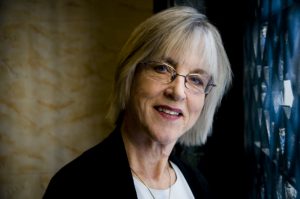 It is hard to believe that we are almost at the shloshim, the 30-day initial mourning period, for Rachel Cowan, who peacefully left this world at the end of August. For me, it has been a month of deep sadness and a sense of confusion: even though we all knew this day would come, how can it be that Rachel is no longer among us with her warm laugh, her compassionate ear, her wise teachings?
Another one of Rachel's enduring legacies is the network of people she wove around her. I came to understand this in a bittersweet way. When I received the news of Rachel's death, I was just starting a silent meditation retreat myself. It was immediately obvious that my place at that moment was not to be sitting in contemplation in a monastery. It was to be with my people, with Rachel's people, to reach out, to connect, to hug, to comfort, to weep.
In the subsequent days, including at the memorial service itself, I found it so comforting to be part of the connections that Rachel had created. This is the physical manifestation of the love that Rachel gave and received and that continues through all of us. Some would say it is a manifestation of Divinity itself.
We can add another dimension to this from Sukkot, which we are celebrating this week. The custom of inviting ushpizin, or guests, into the sukkah reminds us of the centrality of connection during our festive days. But we are not just talking about our friends and family, the usual cast of characters. We invite our mythic ancestors, the patriarchs and matriarchs, the prophets, kings and wise women of our tradition, to join us as well. This reminds us that connection – and love – is not bound to this physical plane. It is greater than time and space. It is invisible, immeasurable, and yet deeply real. It is a source of comfort, inspiration and joy.
We will be gathering together for one more formal connection around Rachel and her life on October 3 at 11:00 EDT. (We will be taping the teaching for those who cannot attend.) We invite you to join the beautiful community Rachel brought together, directly and indirectly, and to tap in to the love that endures.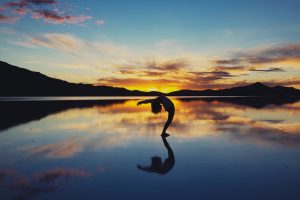 In just two short weeks, the High Holy Days will be upon us: a new year, a new beginning, a new opportunity to live our lives a little more in alignment. At first glance it may seem a little odd that Rosh Hashanah is also known as Yom Hazikaron, the Day of Remembrance. If we are setting our sights forward and reconnecting to the possibility that in every moment we are recreated as a new creature, as R. Levi Yitzchak of Berdichev put it, why would we begin the season with remembering? Why not focus on envisioning?
One answer might be to reconsider precisely what we want to remember. Perhaps the Day of Remembrance is not a call for nostalgia or regret for days gone by. Instead, we might see it as an invitation to recall – and recommit to – our intention, to setting a direction for the purpose for our life.
The High Holy Days are a shining example of a spiritual practice that offers us its transformative power, to live more awake, aware and loving lives. We have inherited beautiful forms, rituals and practices, to help facilitate that. But then we forget why exactly we are engaged with these forms. Nonetheless we continue on and wonder why the rituals and practices are so empty. It's not our fault that we forget: We are subject to so much information and sensory input that our brains are designed to forget as much as to retain. That protects our sanity (most of the time), but it also saps meaning from our lives.
The practice of setting an intention is there to help us remember to remember. It is helpful to begin each session of practice with an intention. Why am I engaging in this prayer? In this meditation? In this Torah learning? What quality of presence do I want to bring to it and how do I hope it might transform me? It is a small but crucial step of contemplative practice; in fact, it is what distinguishes spiritual practice from just any habit.
So on Rosh Hashanah this year we have another opportunity to remember. In fact, it's a kind of meta-reminder. The holidays asks us to remember: Who is the person I yearn to be? What is the quality of relationship that I want in my life? What kind of a world do I wish to live in? And then within each ritual of the day, the shofar blast, the once-a-year melodies, the apples and honey, is a chance to practice remembering the intention. How can this particular act help remind me of those overarching questions I am asking about my life?
Shanah tovah to you all! May it be a sweet and intentional year.
A number of years ago, I approached the High Holy Days with a great sense of inadequacy. I was keenly aware of all the ways in which I missed the mark, that I fell short of my own expectations and that I was unable to keep to my intention. It was a sobering and unpleasant realization.
As I was working with this sense of inadequacy, I was looking forward to the part of the Rosh Hashanah service that includes a full prostration. Not every synagogue does this, but traditionally, during the Malkhut section of the shofar service, we recite the Aleinu. As we say the words "We bend the knee and bow before You," some communities engage in a full bowing, sinking to our knees and lowering our heads to the floor, in a deep motion of submission to the King of Kings (or, if you prefer, all that we cannot control in our fragile lives.)
I was anticipating this embodied experience to be one of humility, of publically acknowledging my imperfection on this holy day. But instead something surprising happened.
As I touched my head to the floor, what rushed through me was not a confirmation of my unworthiness, but rather a wave of forgiveness. This is how human beings are, imperfect, I recognized anew, and I am no different. And it is okay. Forgiveness is possible, even forgiveness of ourselves, and with that softening, we are actually more free to move through the world in sacred ways.
I suspect that many of us will hear sermons this High Holy Day season about the urgency of the work there is to do in the world – and it is in fact urgent. But perhaps we can find the space to practice forgiveness for our own sweet selves, for not living up to our expectations and not doing enough and not doing what we do perfectly. After all, as we are reminded in Unetaneh Tokef, we are compared to a broken dish, a breeze passing by, a grass that withers. And perhaps it is precisely because of our vulnerability and our imperfection that we are so precious and so worthy of compassion.
May we find forgiveness for our own humanity so that 5778 might be filled with blessings, sweetness and peace for us and for the world.