Rabbi Myriam Klotz, February 7 – March 5, 2021
The Amidah, or Standing Prayer, forms the backbone of daily Jewish liturgical worship. The physicality of this prayer is essential to its expression. In this module you will be invited through the gates of this prayer into the realm of embodied prayer practice more generally.
We will inquire together: How can we deepen our prayer through physical gesture, presence and posture as we stand and stretch into the blessings that form the vertebrae of this prayer? What opens in our prayer lives if we expand our intention to pray with the body? What happens as the prayer emerging from the heart expresses itself not only through lips, but also through arms and legs, through bowing or uplifted spine? How does the body in stillness or movement express authentic prayer? At the same time as we will delve more deeply into this central Amidah prayer and its worded intentions, we will explore how to embody prayer more generally. Participants will be led each week through a guided, audio practice.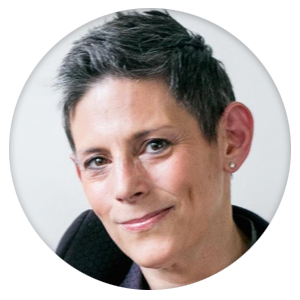 This 30-day prayer intensive is designed to help you focus on cultivating a specific modality of prayer practice. Each Sunday, you will receive an email with a half-hour video teaching, recorded by Rabbi Myriam Klotz. These video teachings accompany a written lesson, which may include links to Jewish texts, secular writings, poems, music, videos, and other references to supplement your learning. You can choose the best time in your schedule to watch the half-hour video teaching and read the written lesson, as well as to log onto the community forums to post your questions and reflections. Throughout the week, you will receive daily emails, which will encourage you to keep up with your own internal work with twenty to thirty minutes of daily practice.
Month-Long Prayer Intensive: $100
Month-Long Prayer Intensive:
Unlimited Seats!
+ 4 video teachings and written lessons

Additional resources such as Jewish texts, secular writings, poems, music, and videos

Daily emails with inspirational quotes

Practice partners

Discussion forums with practice groups

Dedicated online journal