Last week we celebrated a special anniversary: it has been one year since my husband and I became foster parents to a wonderful 18-year-old refugee from West Africa. It has been a year of great blessing and joy and also of tremendous learning, as you can imagine, given that this is our first time parenting and we jumped right into teenagerhood – not to mention all kinds of cultural differences.
And yet, a year in, I realize that so much of the learning is simply refining the work we are engaged in all the time anyway. For example, one way to frame it is to take the spectrum between Netzach (victory, engagement) and Hod (receptivity, gratitude). These two categories are sephirot, part of the mystical map of how Divinity moves from the infinite to the tangible in our lives. That may sound very esoteric, but the applications are actually practical and can be very helpful.
What are these two ways of being? Netzach is the quality that urges us to get involved, to fix things, to form and act and create. It is about drive and success and doing. Hod, on the other hand, which literally means "glory," is the quality of giving space, letting it be, feeling thankful for the ways things are, not needing to change a thing. Interestingly, both of these are understood to be divine qualities that can manifest in us and both of them are worthy of cultivation as part of our spiritual repertoire. The question is when do we bring what to bear.
So: when do we push (encourage) our foster son to do certain things and when do we stand back? When do we ask questions and when do we just give him his space? When do we lead with feeling energized and active and when do we lead with simply feeling grateful for the miracle of our family coming together?
These are the questions in every relationship – with children, parents, partners, friends, co-workers and neighbors. These are the questions we can ask looking out at our country and our world. And these are the questions we can ask of our own sweet lives. How much action? How much acceptance? How do we find the wise balance? How do we respond to what is needed at this moment again and again?
Sometimes just having the framework of these two qualities can help us notice our habitual responses and make better decisions. We hope that this investigation of netzach and hod will support you in your practice.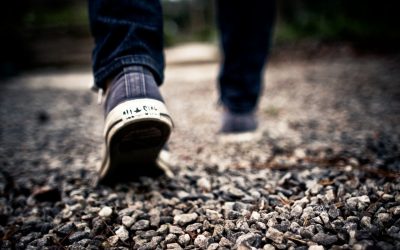 Part of my daily practice includes a fragment of a teaching from the Piaseczner Rebbe, Kalonymus Kalman Shapira. He instructed his students to work with Psalm 86:11: "Teach me, YHVH, your way that I may walk in your truth. Unify my heart to revere your name." He...
read more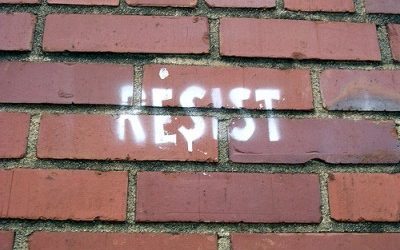 There are times when joy is an act of resistance. I have to remind myself of that occasionally. On these days when there is so little daylight, when the headlines are so dire, when my beloved home state of California has been engulfed in flames, joy can feel like an...
read more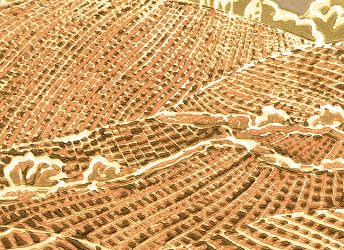 Although occasionally I am told that I should have been a lawyer, the truth is that I really don't like arguing very much. As a child and young woman, arguments and disagreements frightened me. But since, like it or not, arguments are part of how this life is, I have...
read more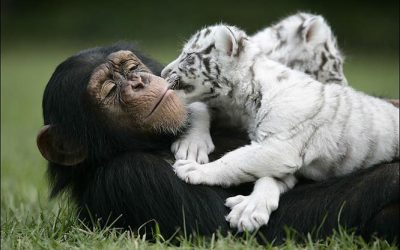 My husband and I are almost finished with a course that is preparing us to be foster parents. Neither one of us has parented before and we are eagerly learning the theories that will hopefully help us once we have been certified and can bring children into our home....
read more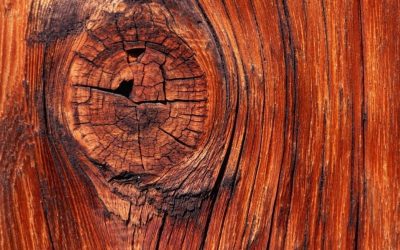 A number of years ago, I approached the High Holy Days with a great sense of inadequacy. I was keenly aware of all the ways in which I missed the mark, that I fell short of my own expectations and that I was unable to keep to my intention. It was a sobering and...
read more
The other day I got together with a friend who is one of the wise advisors in my life.  I told her about a particular issue I was grappling with.  She shared a meditation instruction of bringing attention to the sensation of my feet on the floor and really focusing on...
read more
The morning I wrote this greeting, I woke up very early. We had just concluded the final retreat for our second Clergy Leadership Program cohort and I was heading to the airport to return home for Shabbat. In the eastern sky there was the tiniest sliver of the...
read more
Early this spring, I traveled to California to celebrate my father's 90th birthday. Members of my extended family from as far away as Fiji and New Zealand came to gather, and I was amazed by the connections I saw between cousins who  so rarely have the opportunity to...
read more
The truth is that telling the truth is not so easy. The sages of the midrash wryly told that when God decided to create human beings, the ministering angels broke into factions. Justice and Lovingkindness were in favor of this new creation, saying that people would do...
read more
Perhaps the author Paul Auster said it the most succinctly: "It occurred to me that the inner and the outer could not be separated except by doing great damage to the truth." One of the most radical intuitions that can emerge from contemplative spiritual practice is...
read more
There is a mystical teaching that the light of the first day of Creation is hidden away in this world as the Or HaGanuz, the Hidden Light. This light is no ordinary light. The Or HaGanuz brings the heat of timeless, limitless energy that penetrates and permeates...
read more
Many of us have come to recognize the symbolic power of the lights of Hanukkah. Hanukkah begins on the 25th of Kislev, which means around the last five days of the lunar month. Particularly when the festival falls later in December, it coincides with the winter...
read more