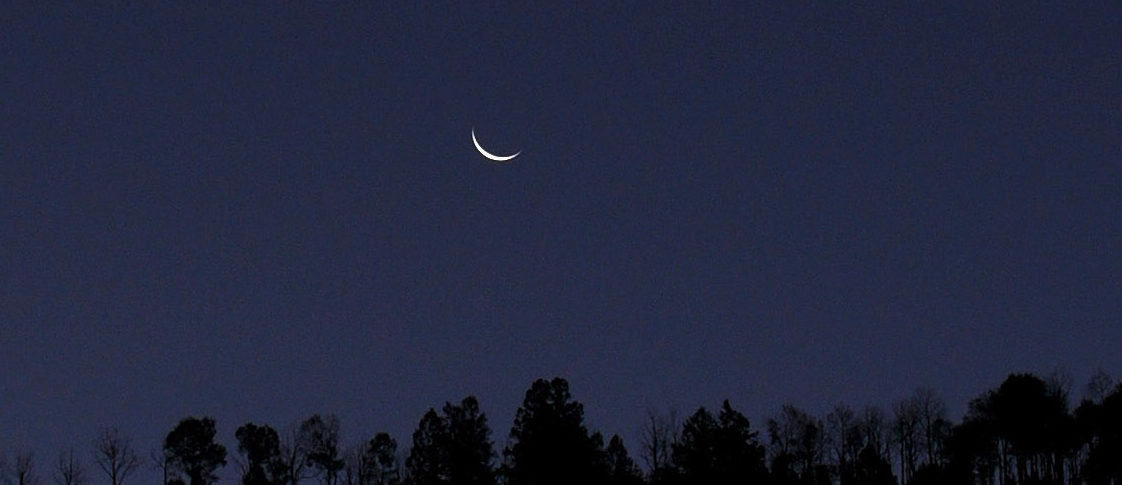 The morning I wrote this greeting, I woke up very early. We had just concluded the final retreat for our second Clergy Leadership Program cohort and I was heading to the airport to return home for Shabbat. In the eastern sky there was the tiniest sliver of the crescent moon, just rising, heart-breakingly beautiful. It was just a few days before the month of Av began, with that same crescent moon setting in the west.
We are heading towards the end of the Three Weeks, the period between the 17th of Tammuz and the 9th of Av, the season of loss and horror in our mythic history. It is the season of siege, deprivation, enormous suffering, terrible destruction and there are many traditional customs of mourning that mark this season.
In fact, the one thing during this period that continues to be a beacon of joy is Shabbat. It is worth asking, if the world is burning around us, how can we celebrate Shabbat? Shouldn't we be dedicating ourselves towards fixing this world that is experiencing so much horror? How can we take the time to dedicate to spiritual practice?
One answer to this question comes from a Netivot Shalom teaching about Noah's Ark that we studied at our retreat. The metaphor is different, but the question is the same: When the flood waters rise up around us, threatening to drown us, how do we survive? What do we do?
The Netivot Shalom suggests that Noah's ark, that temporary shelter, is actually a hint towards the practice of Shabbat. Shabbat, he teaches, is nothing less than the connection between the heavenly realms and the earthly realms; it is God's dwelling place on earth. It is a pinah tehorah, a pure little place, where we can take refuge.
I think this offers three insights that are especially important during times of destruction, remembered or present. If Shabbat is the connection between heaven and earth, taking refuge in Shabbat is not about closing ourselves off from the world, but rather about gaining a greater perspective. It is often true that suffering causes our perspective to narrow, which makes it more difficult to make wise decisions. If our practice on Shabbat can help us open back up to the larger picture, we might know how to respond better when we return to facing the world.
Also, when we are closed up in the ark, buffeted by wind and rain, temporarily safe from the destruction around us, we realize that there is a limit to how well we can steer the boat. Parker Palmer teaches that "functional atheism," acting as if everything depends on us, is a shadow side to leadership. Shabbat reminds us that yes, when havdalah is over, we must go back to acting. But the world depends on more than just our own efforts. Shabbat helps us cultivate this deeper trust.
And finally, Shabbat offers us the inspiration to go back out into the world once the flood waters subside, having experienced a glimpse of that pure little place that the world can be. By rooting us in joy and peace, community and spaciousness, we remind ourselves what we are working towards.
Wishing you a Shabbat shalom, a beacon of joy during this dark time in our spiritual calendar.

The July retreat season flew quickly by.  For me, the hidden jewel of the season was the silent contemplative Shabbat.  It combined two things that I treasure as part of my spiritual life:  Shabbat and silence.
Shabbat and silence can be surprisingly similar.  To the uninitiated, Shabbat can seem like a bunch of rules, mostly involving things you can't do.  But those who regularly observe Shabbat know that the structure of the tradition allows for something magical to happen.  By temporarily turning away from the demands of work, entertainment and acquisition, we can make space for experiences of true meaning.
Silence works in a similar way.  By temporarily not engaging in social conversation, I make space to find deeper meaning in my own life.  My habitual thoughts can rest a little.  I give myself time to notice how I am really doing, not just how I want to be doing.  What is going on in my heart underneath all the distractions of life?  What wisdom can emerge from that knowledge?  How does the Divine move through it all?
Some of that I can also do in conversation with someone I trust.  But in silence, I don't have to explain or justify anything to anyone.  No one will demand an answer or offer a solution.  If I am feeling sad, I can feel sad.  If I am feeling alive and grateful, that's fine.  I don't have to define it or describe it or analyze it.  I can just feel it and be it – until it shifts and becomes something else.  There is a comfort and a safety in the silence.  I can lean into it, knowing it will support me and lead me where I need to go.
It may seem counterintuitive that being quiet with a group of other people who are also in silence is much more powerful than silence alone.  And yet, that is true.  (At least, that is true for me.)  I often feel a strange intimacy and affection for fellow meditators, even when I don't know any biographical information about them.  The silence allows me to remember the fundamentals of being a human being:  the longing for love and meaning, the pain of suffering, the inevitable passing of time.  The realization that I share those things with every other person becomes a lived experience in silence, not just a beautiful thing to think about.
A silent Shabbat – most coveted of days!