An Online Jewish Mindfulness Retreat
Sunday, March 14, 2021
12:00 PM – 3:30 PM ET
Prepare spiritually for Passover this year: join the Institute for Jewish Spirituality for a half day of learning and practice focusing on liberation from the inner Egypts (constrictions and obstacles) that prevent us from expressing our most authentic and loving selves.
Please join IJS for this special half-day of practice. The program cost is $99 and includes a practice session of your choice.
Each practice session is linked to a particular element of Passover: hametz (leaven), matzah, maggid (narrative), and Pesach (the Paschal lamb).
This online retreat is open to everyone – beginners and those with more experience, including alumni of IJS programs.
If you require financial support to participate, please contact financialaid@jewishspirituality.org.
Track 1: Maggid: Telling our Stories with Self-Compassion
Led by Rabbi Jenny Solomon
Passover celebrates moving from oppression to freedom, but sometimes the journey towards our own inner liberation is lengthy and arduous. How do we strengthen ourselves for the journey?
Compassion. The Maggid ("Telling") portion of the seder, in which we tell our ancient story and find ourselves within it, is an invitation to deepen our inner well of compassion and build trust and patience with ourselves as the process of liberation unfolds. Through meditation, text study, and gentle restorative yoga, we will cultivate compassion and turn towards our experience with love.
For all levels of experience and practice
Track 2: Pesach: Liberation in Every Generation: Finding Ourselves (again) in our Tradition
Led by Rabbi Yael Saidoff
The holiday derives its name, Pesach, from the paschal lamb. To avert the fate of the tenth plague, (death of the firstborn), Israelite families marked their doors with the blood of the paschal lamb. The image of a doorway, a passageway between the inner and outer world, will serve as the organizing metaphor in this class about self-discovery.
The texts of the Piesetzna Rebbe, Kalonymus Kalman Shapira will guide our discussion into the deepest questions of Pesach. Who are we, really? How do we connect to the souls around us? If we experience liberation anew in every generation, what role do we play? We will explore these questions together, as we stand on the threshold of Passover, 5782.
For those familiar and comfortable with Jewish text study, especially Hassidic texts
Track 3: The Matzah of Redemption: Liberation from the Egypt of Everyday Habit
Led by Cantor Kerith Spencer-Shapiro
How can we, creatures of habit, move from resignation and automated response to redemption and freedom? We will explore the theme of everyday habit (hergel) as manifestations of Mitzrayim (Egypt, restriction), with insight (da'at ) correspondingly being a manifestation of redemption.
Our true liberation arises from letting go of dualism, as symbolized by the matzah. We will journey together through text; guided, seated, and walking meditation; and singing/chanting to ready ourselves for deep and pervasive liberation in anticipation of Pesach.
For those with previous or advanced meditation experience
Track 4: Clearing Out the Hametz, the Inner Obstacles to our Liberation
Led by Rabbi Toba Spitzer
While the Passover Seder is one of the most-celebrated Jewish rituals, the lesser-known preparation leading up to Passover also offers a profound spiritual opportunity. Traditionally we spend the days before Pesach clearing out the hametz, the prohibited grain products, from our homes.
There is a long Jewish tradition of understanding hametz as the internal obstacle to our liberation. How might we search for and remove those obstacles from our hearts and minds? In this track, through text study, meditation, and other practices, we will prepare for our own process of "clearing out" this Passover season.
For all levels of experience and practice
Schedule
All times are listed in ET
12:00 PM – 12:50 PM: Musical Opening
We'll begin with the question "What is different?" We will explore this question through song, meditation, and Text Study.
1:00 PM – 2:50 PM: Individual Tracks
Everyone will devote these two hours to the spiritual practice of their choice per the four tracks listed above.
2:50 PM – 3:00 PM: Break

3:00 PM – 3:30 PM: Closing Ritual
We will close the day with singing, a sit, and time for reflection and sharing in small groups.
Rabbi Yael Saidoff
Psychotherapist
Calabasas, CA
Cantor Kerith Spencer-Shapiro
Cantor of University Synagogue
Los Angeles, CA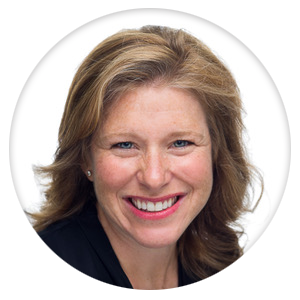 Rabbi Jenny Solomon
Spiritual leader at Beth Meyer Synagogue
Raleigh, NC
Rabbi Toba Spitzer
Spiritual leader of Congregation Dorshei Tzedek
Newton, MA
Educator Rate: $49
Full-Time Student Rate: $18
If you are a student or educator, please fill out the appropriate form below for instructions on how to register at a discounted rate.