An Online Jewish Mindfulness Retreat
Sunday, December 13, 2020
12:00 PM ET – 3:30 PM ET
As we approach 2021, the months ahead are likely to remain challenging for all of us in many ways. We must rededicate ourselves, again and again, to renewing our inner resources, to remaining open-hearted and resilient, to shining light where there is fear or pain, and to proclaiming the miracles that continue to grace our experience.
Hanukkah, which translates literally as 'dedication,' commemorates the rededication of the ancient Temple in Jerusalem, after a period of tragedy and desecration.
In that spirit, please join IJS on Sunday of Hanukkah, December 13, 2020, for a half-day of spiritual practice and rededication. The program cost is $99 for a track of your choice.
IJS and Jewish Studio Project faculty will offer an array of practice options to help you reconnect, recenter, and rededicate yourself. These include: Torah study, creative arts, Jewish mindfulness meditation, tikkun middot (character development) and embodied practice.
This online retreat is open to everyone – beginners and those with more experience, including alumni of IJS programs.
If you require financial support to participate, please contact financialaid@jewishspirituality.org.
Track 1: In Your Light We See Light: Rededicating the Divine House of Pure Light
Jewish Mindfulness Meditation with Rabbi Sam Feinsmith, IJS Program Director
In the inner chambers of our being there is a pure, radiant light that remains untarnished by the pain of the world. This light is so subtle that it is easily overlooked amid the bustle, restlessness, distraction, and anxiety that characterize much of our lives these days. By rededicating ourselves to mindful practice in each moment, we can discover and magnify this light and bask in its restorative glow, transforming our sorrow into joy, our fear into confidence, and our suffering into resilience. In a safe and inclusive container that honors the fullness of who we are, we will engage in a variety of Jewishly-grounded meditation practices that allow us to rededicate and strengthen our divine house of pure light. Expect meditation instruction followed by alternating periods of sitting and walking meditation and mindful chanting. We will also provide opportunities for Q&A.
Track 2: From Mourning to Dancing: Sacred Resilience in the Home of our Bodies
Embodied Practice with Rabbi Myriam Klotz, IJS Senior Program Director
Our bodies provide the home in which we live while we are alive on this earth. No matter our age, size, gender, sexual orientation, skin color or ability, our bodies are sacred and unique vessels through which the light of divinity shines. Yet, conditions of stress and trauma can diminish our sense of connection with the vitality that enlivens us. In a safe and inclusive container, in this session we will engage somatic practices that invite us to come home to the inherent vitality and wise resilience of our bodies. Expect gentle yoga, movement, dance and breath work, as well as time for study, reflective writing and dialogue.
Track 3: Your Favor Made Me Mountain-Firm: Rededication, Resilience, and Renewal in Hasidic Texts
Torah Study with Rabbi Jonathan Slater, IJS Senior Program Director
Hanukkah is our celebration of our Peoples' capacity to overcome adversity and persist against all odds. It is not a given; it takes work. That work is grounded in spiritual practice, which is given voice and form in our tradition. We will engage with a series of Hasidic texts which speak to the spiritual work of this holiday, grounding our capacity for "mountain-firm" inner stability, even in times of turmoil and confusion. We will study in havruta (small study groups) and in our group, and extrapolate from the texts to identify the practices we can engage to support us in our own Rededication, Resilience and Renewal.
Track 4: Up from the Pit: Cultivating Resilience Through Bitachon/Trust in Uncertain Times
Tikkun Middot with Rabbi Marc Margolius, Senior Program Director
Hanukkah is a season for mining the inner resources which can generate positive action and persistence, even in the face of daunting odds. We can each seek out and utilize these capabilities even when, like the cruse of pure oil discovered by the Maccabees, they may seem inadequate to the task at hand. In this session, we will engage in practicing the middah (spiritual/ethical) trait of Bitachon, Trust, through meditation, chant, text study, and small group sharing, all grounded in texts relating to the holiday as well as the seasonal Torah narratives about Joseph and his family. To the extent we may feel ourselves "sinking into the pit," we will discover hidden resources which can help us ascend and thrive.
Track 5: Kindling the Light of Creativity
Creative Arts Beit Midrash with Rabbi Adina Allen, Co-Founder and Creative Director, Jewish Studio Project
Creativity is like fire – it can illuminate, it can warm and comfort us, and, in times of challenge, it has the power to burn up our illusions so that we may see ourselves and the path ahead more clearly. Just as our ancestors signaled to one another with fire to declare that the new moon had appeared, so too can the kindling of our own creative fire signal renewal and hope to those near and far and remind us that there is a natural unfolding that we are each a part of. In this session, we will activate our creativity through the Jewish Studio Process, which blends contemporary practices from the field of art therapy with beit midrash learning. We'll engage in havruta (small study group) and group discussion and a facilitated art making process that draws on our intuition, imagination and emotions. Created in the image of the Divine creative force, each of us possesses inherent creativity – no prior knowledge or experience expected or required. At this time of challenge and change in our world, join us to kindle the spark within and discover the power and promise of your inherent creativity for personal renewal and collective transformation.
Schedule
All times are listed in ET
12:00 PM – 12:15 PM: Opening
We'll begin our half-day of practice together, setting intention and creating community.
12:15 PM – 12:45 PM: Torah Study
We will study a selection from the Book of Psalms traditionally recited during Hanukkah. Our learning will help us reflect on connection and rededication.
12:45 PM – 2:45 PM: Individual Tracks
Everyone will devote these two hours to the spiritual practice of their choice per the five tracks listed above.
2:45 PM – 3:00 PM: Break

3:00 PM – 3:30 PM: Closing
The day ends with a beautiful, communal candle-lighting ceremony.
Rabbi Adina Allen
Co-Founder and Creative Director, Jewish Studio Project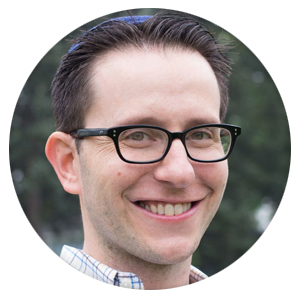 Rabbi Sam Feinsmith
Program Director, IJS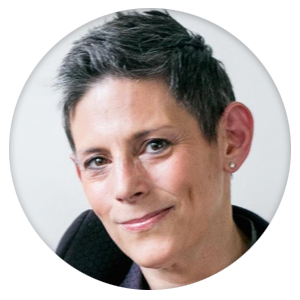 Rabbi Myriam Klotz
Senior Program Director, IJS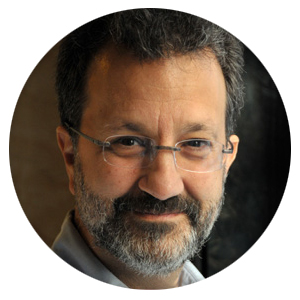 Rabbi Marc Margolius
Senior Program Director, IJS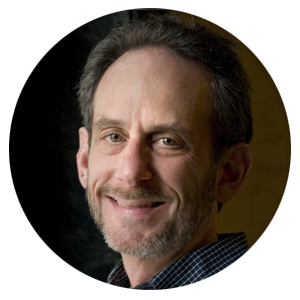 Rabbi Jonathan Slater
Senior Program Director, IJS
For more information, contact Rabbi Marc Margolius by filling out this form: