An Online Jewish Mindfulness Retreat
Sunday, July 19 – Tuesday, July 21, 2020
Pause to replenish your inner life with the Institute for Jewish Spirituality at "Drinking from a Deeper Well: Practice for Resilience and Wisdom in Challenging Times," a contemplative Jewish online retreat experience from Sunday, July 19 through Tuesday, July 21.
Participants may register for a one-day mindfulness experience on the first day only, Sunday, July 19.
This online retreat is open to anyone – beginners and those with more experience, including alumni of IJS programs.
One day retreat experience (Sunday, July 19 only): $49

First time IJS retreat participants (all three days): $99

Others: Sliding scale, your choice (all three days): $199/$299/$499
The program will be conducted online via Zoom and will include opportunities to engage in mindfulness meditation, contemplative prayer, yoga and embodied practice, reflective text study, and small group practice.
The first part of each day will be devoted to meditation, prayer, and yoga or embodied practice. In the afternoons, participants will engage in one of four practice "tracks" for which they have registered from the options described below. There will be a short evening meditation as well.
All sessions will be recorded and available to participants after retreat.
ONE-DAY RETREAT OPTION: If your time is limited, or you simply would like to try a taste of Jewish mindfulness practice with IJS, you may elect to join us for the first day of the retreat on Sunday, July 19. Those who select this option will join the "Mindfulness in Breath and Body" afternoon track 1 (see below).
If you require financial support to participate, please contact financialaid@jewishspirituality.org.
Afternoon Practice Tracks
Track 1: "Mindfulness in Breath and Body" 
With Cantor Elizabeth Shammash, Adath Israel, Merion Station, PA
Participants will engage in Jewish mindfulness practice through sitting and walking meditation, as well as gentle embodied practice. This general mindfulness track is ideal for beginners, as well as those seeking to deepen their practice. Note: those who choose the one-day option will participate in this afternoon track.
Track 2: "I Am What I Will Be: Exploring God, Gender and Embodiment Through Writing and Movement"
With Rabbi Myriam Klotz, IJS faculty member teaching yoga and embodied practice, and Dr. Joy Ladin, Prof. of English, Yeshiva University, poet, transgender activist
Through creative writing, embodied practices, Torah study and playful group activities, we will explore our relations to gender and to our ever-changing, impermanent bodies (however these may be) as spiritual invitations. What does this mysterious process of living in our evolving bodies help reveal to us about God? About other human beings?
Track 3: "The Jewish Mindfulness Foundations of Tikkun Middot Practice" 
With Rabbi Marc Margolius, IJS Senior Program Director
Participants will explore the elements of mindfulness which form the basis for tikkun middot practice, integrating mindfulness with close attention to middot, innate spiritual ethical qualities within us. We will focus on (1) hitlamdut (self-learning), curious, nonjudgmental attention,.and (2) the bechirah ("choice") point, noticing our habitual reactions and observing additional options for responding in the moment. This track will involve meditation, text study, personal reflection and sharing in a group context. It is appropriate for
• Those who have no previous experience, but would like an introduction to this powerful practice.
• Those who have taken the IJS online program "Awareness in Action," and would like to ground their practice in meditation and mindfulness.
• Those who plan on enrolling in our next "Awareness in Action" online course, and would appreciate a chance to ground their experience more deeply in meditation and mindfulness.
Track 4: "A Spiritual Approach for Meeting the Climate Crisis" 
With Rabbi Jonathan Slater, IJS Senior Program Director
In the face of what appears to be inevitable disruption and confusion, what are the qualities of heart and mind, body and soul that we can bring to bear to remain present, resilient, and useful? We will give our attention to a series of texts from the Hasidic tradition that may help us to answer this pressing question.
Subject to change.
(all times ET)
SUNDAY, JULY 19
10:00 – 10:30 am
Welcome, Orientation to Online Retreat
10:30 – 11:00 am
Embodied Birkhot HaShachar (Morning Blessings) Practice
11:00 – 11:45 am
Meditation with Instruction
11:45 am
Q & A, Instructions for Mindful Eating and practice on own
12:00 – 2:00 pm
Mindful Eating and practice on own
2:00 – 3:45 pm
Practice Tracks
4:00 – 5:00 pm
Core Groups (sharing in small groups)

8:30 – 9 pm

9:00 – 9:45 pm

Study with Rabbi Josh Feigelson, Ph.D.

Meditation based on Ma'ariv (Evening Prayer)
MONDAY, JULY 20 and TUESDAY, JULY 21
9:00 – 10:00 am
Optional Meditation
10:00 – 10:30 am
Embodied Birkhot HaShachar (Morning Blessings) Practice
10:30 – 11:45 am
Meditation with Instruction
11:45 am
Q & A, Instructions for Mindful Eating
12:00 – 2:00 pm
Mindful Eating and practice on own
2:00 – 3:45 pm
Practice Tracks
4:00 – 5:00 pm
Core Groups (sharing in small groups)
9:00 – 9:45 pm
Meditation based on Ma'ariv (Evening Prayer)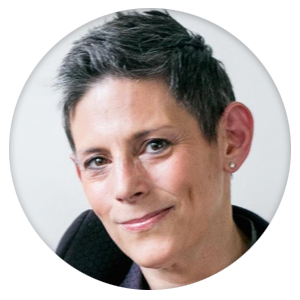 Rabbi Myriam Klotz
Long-time IJS faculty member teaching yoga and embodied practice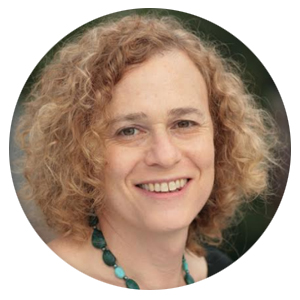 Dr. Joy Ladin
Professor of English, Yeshiva University, poet, author, transgender activist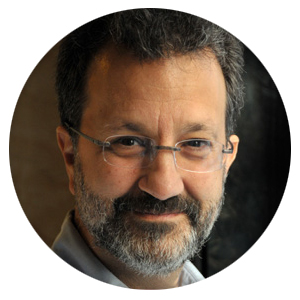 Rabbi Marc Margolius
Senior Program Director, IJS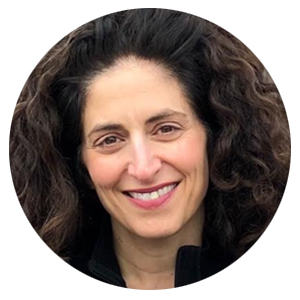 Cantor Elizabeth Shammash
Adath Israel,
Merion Station, PA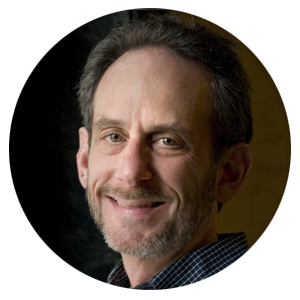 Rabbi Jonathan Slater
Senior Program Director, IJS
For more information, contact Rabbi Marc Margolius by filling out this form: