Open to Everyone
November 17-21, 2019
Garrison Institute / Garrison, NY
Mindfulness practice helps us welcome each moment of our experience with kindness, balance, and discernment. In this way, we learn to make friends with our own minds, open our hearts to the fullness of life, and show up more lovingly and wisely in relationships. On retreat, these new ways of being with our experience are facilitated by periods of silent sitting meditation, walking meditation, mindful eating, and soulful communal prayer. In addition to these practices, each participant will have an opportunity to check in during the retreat with our seasoned faculty to discuss any challenges and breakthroughs that may be arising in practice. The retreat will be held in social silence, which means that we will be quiet together to facilitate a deep turning inward to explore and cultivate the inner life.
Come join us!
This retreat is open to anyone, and is a great opportunity for anyone who has never attended an IJS retreat and is hoping to deepen their mindfulness meditation practice.
Each day will include specific practice instructions, alternating periods of sitting and walking meditation, contemplative prayer in the morning, silent meals, an evening talk, and optional yoga or outdoor walking in nature. Participants will also have opportunity for questions and response in small group or individual meetings with the faculty.
More information to come!
We have structured the pricing of this retreat to break out into two sections. Your total cost will be tuition plus room type of your choice.
I. Tuition: 
We offer two levels of tuition, a sustaining level (which meets the cost of providing the retreat) and a subsidized level.
$1125 – Sustaining Level
$750 – Subsidized Level
II. Room and Board: 
(This includes guest room, all meals and snacks, and program space use)
We have broken down the Room and Board into different costs based on different room types. Spaces are limited and some room types may fill up quickly!
Single Room: $850.00
Double Room: $400.00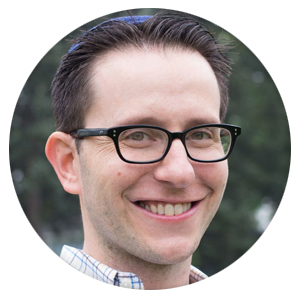 Rabbi Sam Feinsmith
Sam directs the Educating for a Jewish Spiritual Life and Clergy Leadership Programs at IJS, and writes the weekly Hasidic Text Study track. He has been immersed in the world of Jewish contemplative living, learning, and teaching for over fifteen years, conducting Jewish meditation workshops and retreats for young children, teens, and Jewish educators and community leaders. Sam lives outside of Chicago with his wife and daughter, where he delights in the daily miracles of early childhood.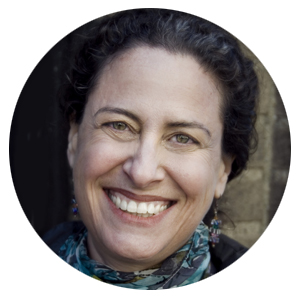 Rabbi Nancy Flam
Rabbi Nancy Flam was the first Director of the Institute and a co-founder of the Jewish Healing Center in 1991. She then directed the Jewish Community Healing Program of Ruach Ami: Bay Area Jewish Healing Center in San Francisco. She has served as a consultant for Synagogue 2000 and the National Center for Jewish Healing. She earned her B.A. in religion from Dartmouth College, and her M.A. in Hebrew literature and ordination from HUC-JIR. Nancy is on the faculty for the Jewish Mindfulness Meditation Teacher Training program, and teaches and writes widely about Jewish spirituality, mindfulness, healing and social justice.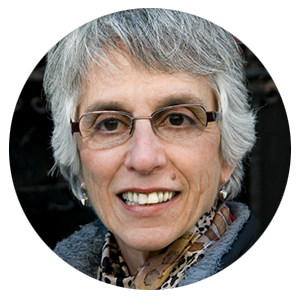 Rabbi Sheila Peltz Weinberg
Rabbi Sheila Peltz Weinberg served as a congregational rabbi for seventeen years.  She has also worked in the fields of Jewish community relations, Jewish education and Hillel. Rabbi Weinberg has taught mindfulness meditation and yoga to rabbis, Jewish professionals and lay people in the context of the Institute for Jewish Spirituality. She serves as a spiritual director to a variety of Jewish clergy including students and faculty at HUC-JIR in New York.  She is creator and co-leader of the Jewish Mindfulness Teacher Training Program. She is married to Maynard Seider and they have three married children and six grandchildren. 
Laura Rotter (Yoga)
Laura Rotter is a leader who helps others find possibility, whether in her work as a financial life planner, a yoga teacher, or a facilitator of Wise Aging groups. As a yoga teacher, Laura creates a positive, nurturing environment to help her students hear that "still, small voice" inside. Informed by this work, she creates that same environment for her planning clients, in order to align their money, goals and values. Laura has found the potential for spiritual growth, resilience and joy as she ages and enjoys helping others to discover it.
Liat Melnick
Liat oversees logistics for IJS programs and keeps them running smoothly. They are a graduate of IJS' Jewish Mindfulness Meditation Teacher Training, and earned a B.A. from Goucher College in Religion, Psychology and Judaic Studies. They believe in using contemplative practice to build Jewish and multi-faith spaces that support Non-Violence and social justice. Liat also works as a consultant for Shine, training organizations in Trans/Queer/LGB inclusion through an intersectional lens.