Rabbi Jonathan Slater, October 3 – November 5, 2021
One of the greatest treasures of Jewish religious life is the siddur, the prayer-book. It reflects generations of spiritual struggle and exaltation, expressed in prayers of great poetic richness and nuanced theological reflection. While it is "one book," it is made up of layers of texts, each one articulating its own way of expressing the deepest cares and yearnings of the Jewish heart. Yet for many Jews, this same book is an impediment to prayer. Forced to say someone else's words of prayer, to live into someone else's experience of God, to follow the flow of someone else's heart, many people feel stymied, silenced.
In this course, we will investigate our own modes of praying through body, heart and mind – and then discover which of the many prayers in the siddur might serve as a vehicle for our native expression. Over the course of the month, through our individual practice and collective investigation, we will begin a process of sketching out what might constitute our own matbe'a, our "fixed" structure of prayer, for the sake of nurturing our own deepest kavvanah, our true intention in prayer, and for the sake of connecting in truth with the Jewish tradition.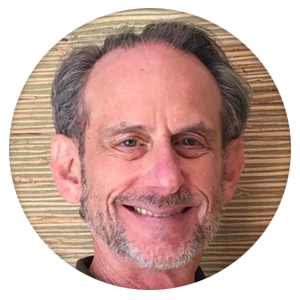 This 30-day prayer intensive is designed to help you focus on cultivating a specific modality of prayer practice. Each Sunday, you will receive an email with a half-hour video teaching, recorded by Rabbi Jonathan Slater. These video teachings accompany a written lesson, which may include links to Jewish texts, secular writings, poems, music, videos, and other references to supplement your learning. You can choose the best time in your schedule to watch the half-hour video teaching and read the written lesson, as well as to log onto the community forums to post your questions and reflections. Throughout the week, you will receive daily emails, which will encourage you to keep up with your own internal work with twenty to thirty minutes of daily practice.
As an optional supplement to the course, you may also choose to participate in a weekly faculty-led practice group with your instructor, on Thursdays from 8:00 – 9:00 PM ET. This group is available on a first-come, first-serve basis for an additional fee of $75. It offers the opportunity to engage with your teacher and other participants in a "live" environment, using Zoom video conferencing technology.
Month-Long Prayer Intensive: $100
Month-Long Prayer Intensive PLUS Weekly Live Processing Group: $175
The live processing group is limited to 35 participants.
Once sold out, this group will no longer be available!
Month-Long Prayer Intensive:
Unlimited Seats!
4 video teachings and written lessons

Additional resources such as Jewish texts, secular writings, poems, music, and videos

Daily emails with inspirational quotes

Practice partners

Discussion forums with practice groups

Dedicated online journal
Prayer Intensive Plus Thursday Processing Group
Thursdays, 8:00 - 9:00 PM ET
4 video teachings and written lessons

Additional resources such as Jewish texts, secular writings, poems, music, and videos

Daily emails with inspirational quotes

Practice partners

Discussion forums with practice groups

Dedicated online journal

PLUS Weekly Live Processing Group Using Zoom
Processing Group: Thursdays, 8:00 – 9:00 PM ET