The Prayer Project is designed to help Jews explore prayer as spiritual practice: something we engage in with specific aims, forms, and techniques to cultivate our conscious connection with God. 
Many Jews think about other practices such as meditation, yoga and Tikkun Middot, as spiritual disciplines. But prayer is more often regarded either as something that happens spontaneously without forethought, or as something encoded in "services" which one simply and passively "attends."
Most Jewish teaching about prayer is precisely that: teaching about prayer! One may learn the history of how the Jewish prayer book was compiled or specifics about the meaning of certain prayers themselves. One may also learn prayerbook Hebrew to be able to say the words of the prayers, along with synagogue etiquette (when to stand, sit, cover the eyes, etc.), all of which is certainly important and may help one engage in external acts of prayer.
But what of the inner dimensions? What about learning how to train the mind and heart to engage in the inner experience of prayer itself and to allow it to deepen moment by moment as it unfolds in the mind, heart, body and spirit? For such training, one needs an expert teacher, clear instructions, dedication to regular practice, and a community of fellow practitioners for support, inspiration, and insight.
Toward this end we have developed month-long intensives featuring video instruction and on-line discussion (with an optional, live, small-group, weekly processing call with the instructor). Each intensive focuses on one particular prayer modality, such as: chant; traditional, prayer book-based Jewish prayer; contemplative prayer; and, engagement with psalms.
The Prayer Project: Overview
The Prayer Project consists of eight 30-day prayer intensive modules:
Contemplative Jewish Prayer: Presence, Intention, and Surrender
Sacred Hebrew Chant: Healing the Spirit, Transforming the Mind, Deepening Love
Hitbodedut: Cultivating Spontaneous Conversations with God
Jewish Liturgical Prayer: Finding our Authentic Service
Receiving and Extending Love: Jewish Prayer through Meditation
Liberating the Voice: Niggun as Authentic Prayer
From My Flesh, I See God: Embodying the Amidah
These 30-day prayer intensives are designed to help you focus on cultivating a specific modality of prayer practice. Each Sunday, you will receive an email with a half-hour video teaching, recorded by one of our master teachers. These video teachings accompany a written lesson, which may include links to Jewish texts, secular writings, poems, music, videos, and other references to supplement your learning. You can choose the best time in your schedule to watch the half-hour video teaching and read the written lesson, as well as to log onto the community forums to post your questions and reflections. Throughout the week, you will receive daily emails, which will encourage you to keep up with your own internal work with twenty to thirty minutes of daily practice.
As an optional supplement to the course, you may also choose to participate in a weekly processing group with your instructor. These groups are available on a first-come, first-serve basis for an additional fee of $75. They offer the opportunity to engage with your teacher and other participants in a "live" environment, using Zoom video conferencing technology.
Cost: 
Month-Long Prayer Intensive Module: $100
Month-Long Prayer Intensive Module Plus Weekly Live Processing Group: $175
Interested in bringing a Prayer Project course to your community? Contact Rabbi Sam Feinsmith:
Upcoming Online Prayer Project Intensives
Sacred Chant: Healing the Spirit, Transforming the Mind, Deepening Love
Rabbi Shefa Gold, December 19, 2021 – January 14, 2022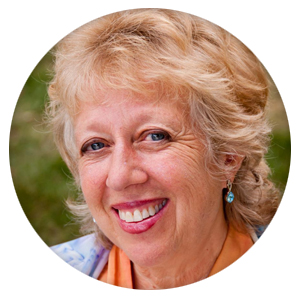 By cultivating a personal practice of chant, we are receiving the holy texts that we have inherited by making them wholly our own. Through daily practice supported by teachings, processing and reflection we will learn and explore the power of the sacred phrase as a tool of healing and transformation. Through experiential classes we'll discover what makes a chant different from a song, by exploring the power of intention, repetition, focus, awareness of states, and the silence that follows a chant.
We'll learn to use chant to build the mishkan (sanctuary) of heart, body, relationship, community, and world, so that God's Presence can be invited into our lives. We'll study the process of cultivating a middah (internal quality or characteristic) through the embodiment of a sacred phrase while meeting our obstacles and resistances with compassion and wisdom. Together we will work at becoming whole-hearted before God through deep devotional practice, so that when it is time to serve, our service will be the overflow of our own evolving and vital chant practice.