Registration Is Now Closed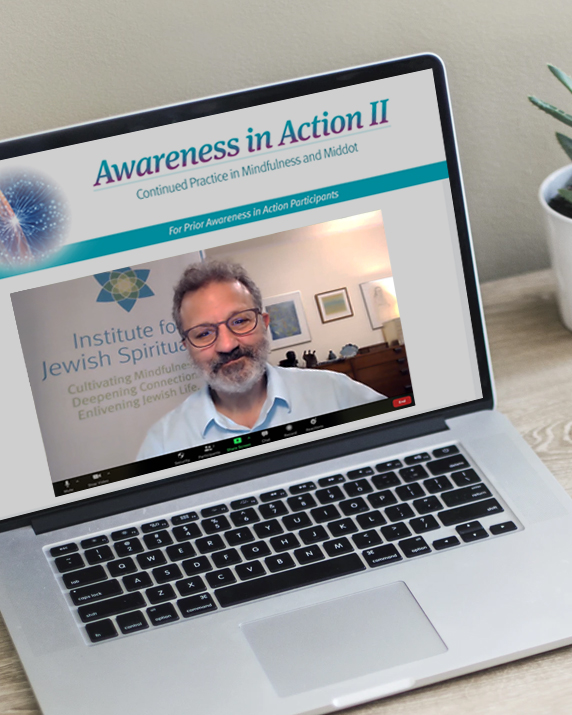 IJS is pleased to offer an exciting opportunity to continue and deepen your tikkun middot practice for those who have previously participated in our program Awareness in Action: Cultivating Character Through Mindfulness and Middot.
Throughout the Omer (the seven week period between Passover and Shavuot) and for one week beyond, IJS Core Faculty members Rabbi Sam Feinsmith, Rabbi Myriam Klotz, and Rabbi Marc Margolius will offer Awareness in Action II for the Omer: Continued Practice in Mindfulness and Middot. In this eight week program, prior participants in the Awareness in Action program will engage in a deeper dive into the middot presented in that course, finding new opportunities for learning and growth.
As a participant in Awareness in Action II for the Omer, you'll be able to join live weekly practice sessions led by Rabbis Feinsmith, Klotz, and Margolius, learning from each of these special teachers. These weekly sessions will take place weekly from 2:00 – 3:15 PM ET on:
Tuesday, April 26 (Gevurah, Wise Boundaries),
Tuesday, May 3 (Anavah, Balanced Self)
Tuesday, May 10 (Zerizut, Energetic Response)
Tuesday, May 17 (Hodayah, Gratitude)
Tuesday, May 24 (Tzedek, Righteousness)
Wednesday, June 1 (Sh'mirat HaDibbur, Mindful Speech)
Wednesday, June 8 (Emunah, Trustworthiness)
Mark your calendar! For those who cannot attend a particular session, these will be recorded and available for viewing later.
Each live weekly practice session will feature:
Study the middah (spiritual/ethical quality) of that week and the foundational text for the week's practice
A meditation or other contemplative practice for noticing the presence of this middah within us
An opportunity for processing the middah within the safety of a small group
A Q&A session
Each week during the Omer, you will also receive an email framing the practice for that week's middah with the following material:
A short teaching on the middah associated with that week of the Omer
A set of reflection/discussion questions for use in journaling and/or exploring with a chevruta or practice partner

A text serving as the foundation for that week's practice and for the live practice session each week (see below)

A set of focus phrases and kabbalot (practices) for engaging with the middah over the course of the week
A traditional Jewish prayer practice which can help sustain awareness of the middah
A contemporary poem and a playlist with music reflecting and reinforcing the middah

All course materials will also be available on the course dashboard
Awareness in Action II: Continued Practice in Mindfulness and Middot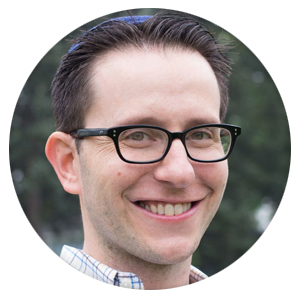 Sam directs the Educating for a Jewish Spiritual Life and Clergy Leadership Programs at IJS, and writes the weekly Hasidic Text Study track. He has been immersed in the world of Jewish contemplative living, learning, and teaching for over fifteen years, conducting Jewish meditation workshops and retreats for young children, teens, and Jewish educators and community leaders. Sam lives outside of Chicago with his wife and daughter, where he delights in the daily miracles of early childhood.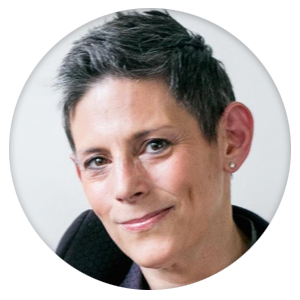 Myriam directs somatics programming for IJS. She has taught yoga and embodied practices since joining the IJS programming team. Myriam created a 9 month Middot Yoga teacher training for Westchester, NY in partnership with the Jewish Federation of NY and has facilitated trainings and teachings for hevraya-led congregations across the country. Her recordings include In All Your Ways Know God: Beginning Yoga On and Off the Mat; Preparing the Heart: Yoga for Jewish Spirituality, and B'chol Yom Tamid: Each and Every Day-Yoga and Meditation for Jewish Spirituality.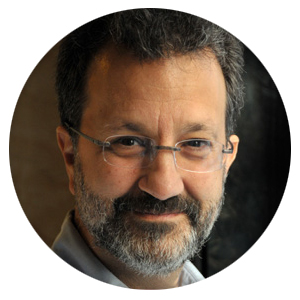 Rabbi Marc Margolius directs programming for lay leaders and alumni of the IJS clergy leadership training program, as well as the Tikkun Middot Project, which integrates Jewish mindfulness with middot (character trait) practice. He hosts IJS's daily mindfulness meditation sessions and teaches an online program, Awareness in Action: Cultivating Character through Mindfulness and Middot. Previously, Marc served as rabbi at West End Synagogue in Manhattan.

About the Institute for Jewish Spirituality
Since 1999, IJS has been a leader in teaching traditional and contemporary Jewish spiritual practices that cultivate mindfulness so that each of us might act with enriched wisdom, clarity, and compassion. These practices, grounded in Jewish values and thought, enable participants to develop important skills while strengthening leadership capacities, deepening their inner lives, and connecting more meaningfully with others, Judaism, and the sacred.