Registration Is Now Closed
Are you curious about Jewish spirituality and mindfulness practice — what they are and how they might benefit you?

Have you wondered what's Jewish about mindfulness?

Do you want to explore how Jewish spiritual practices can support you to live with greater awareness, wholeness, resilience, and authenticity?
Join the Institute for Jewish Spirituality in an introductory program for those who would like to explore the richness, nourishment, and depth of Jewish spirituality.
Awaken: Essential Jewish Mindfulness is sourced in Kabbalistic and Hasidic wisdom taught in an accessible and practical manner. Designed to help participants awaken to their essential divinity and recover their sense of wholeness, this course offers a holistic approach to Jewish living. This five-week online course is for you, whether you are brand new to mindfulness and spirituality or a longtime spiritual seeker. It is especially meaningful for those looking for an introduction to personal and spiritual growth.
Awaken: Essential Jewish Mindfulness will support you in this process by helping you:
Become more attuned to your inner life in its richness and subtlety

Experience yourself as an innately divine being connected to a loving universe

Develop habits of heart, mind, and body that support your capacity to practice self-care,  respond wisely and compassionate to life's challenges, and thrive

Learn foundational skills for cultivating and developing a personal Jewish spiritual practice grounded in mindfulness
You will explore all of this in the context of a safe and supportive community of fellow seekers to hold you in the fullness of your humanity as you learn principles and practices of Jewish spirituality.
Awaken: Essential Jewish Mindfulness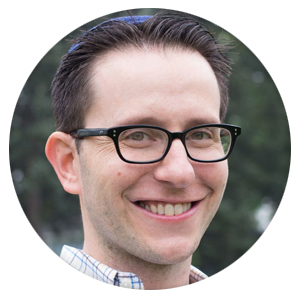 Rabbi Sam Feinsmith, Senior Core Faculty
As Senior Core Faculty at IJS, Rabbi Sam Feinsmith directs the Clergy Leadership Program and teaches on the faculty of a variety of other programs. He has been immersed in Jewish contemplative living, learning, and teaching for over twenty years, conducting Jewish meditation workshops, programs, and retreats for children, teens, Jewish educators, and community leaders. He's passionate about practicing and teaching meditation and making the spiritual teachings of Hasidism available to all. Sam lives on the land of the Council of the Three Fires – the Potowatami, Ojibwe, and Odawa tribes – currently known as Evanston, IL.
Rabbi Marc Margolius, Vice President of Faculty and Program
Rabbi Marc Margolius directs the faculty and overall programming for IJS, and oversees programming for lay leaders and alumni of the Hevraya, the alumni of our Clergy Leadership Program. He hosts IJS's online daily mindfulness meditation sessions and teaches Awareness in Action: Cultivating Character through Mindfulness and Middot, our online program in tikkun middot practice, integrating Jewish mindfulness with attention to core middot, character traits.
Previously, Marc served as rabbi at West End Synagogue in Manhattan and Congregation Beth Am Israel in Penn Valley, PA, where he pioneered a Shabbat-centered model of congregational engagement. He developed and led the Legacy Heritage Innovation Project at the Legacy Heritage Fund from 2005-2010, an initiative to promote systemic educational change in congregations around the globe. Long active in social justice activism, Marc is a graduate of the Reconstructionist Rabbinical College and of Yale Law School and lives in New York City.
Kohenet Keshira haLev Fife, Faculty Fellow
Kohenet Keshira haLev Fife sprinkles sparkles, disrupts expectations, and offers blessings wherever she goes. She serves as Founding Kohenet of Kesher Pittsburgh, Program Director for Beloved Garden, inaugural Faculty Fellow with IJS  and also enjoys working with the Jewish Learning Collaborative. Additionally, she delights in serving as a shlichat tzibbur, life spiral ceremony/ritual creatrix, teacher, facilitator, liturgist and songstress. Her work in these realms is informed by her lived experience as a queer, bi-racial, Jewish person, her belief that Book, Body and Earth are equal sources of wisdom, the quandaries she has encountered as a scholar of the Orphan Wisdom School, and her deep commitment to a thriving, liberatory Jewish future. Keshira received Kohenet smicha in 2017 and earned her BS 2000 and MS 2001 at Carnegie Mellon University. After many years of traveling and living in Australia, in 2018, she and her beloved returned home to Osage and Haudenosaunee land, also called Pittsburgh, PA. www.keshirahalev.com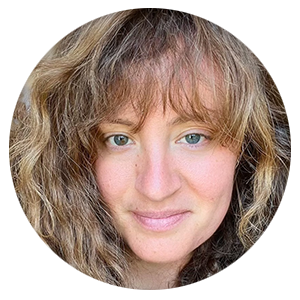 Rebecca Schisler, Core Faculty
Rebecca is Core Faculty at IJS, a meditation teacher, artist, and Jewish educator. A devoted contemplative practitioner, she has led groups and taught classes and retreats with Or HaLev, Awakened Heart Project, Orot, Wilderness Torah, Pardes, and Stanford School of Medicine. She was previously the Director of Student Health & Well-being at Stanford University's Hillel, and co-authored the Mahloket Matters Schools Curriculum with the Pardes Center for Jewish Educators. A student rabbi at ALEPH, Rebecca is passionate about integrating ancestral wisdom traditions with innovative approaches to personal and collective healing and liberation. She teaches Jewish spirituality as an embodied, holistic, and accessible path, with relevant and timely wisdom for all.

About the Institute for Jewish Spirituality
Since 1999, IJS has been a leader in teaching traditional and contemporary Jewish spiritual practices that cultivate mindfulness so that each of us might act with enriched wisdom, clarity, and compassion. These practices, grounded in Jewish values and thought, enable participants to develop important skills while strengthening leadership capacities, deepening their inner lives, and connecting more meaningfully with others, Judaism, and the sacred.