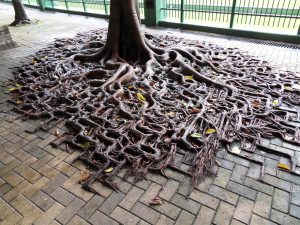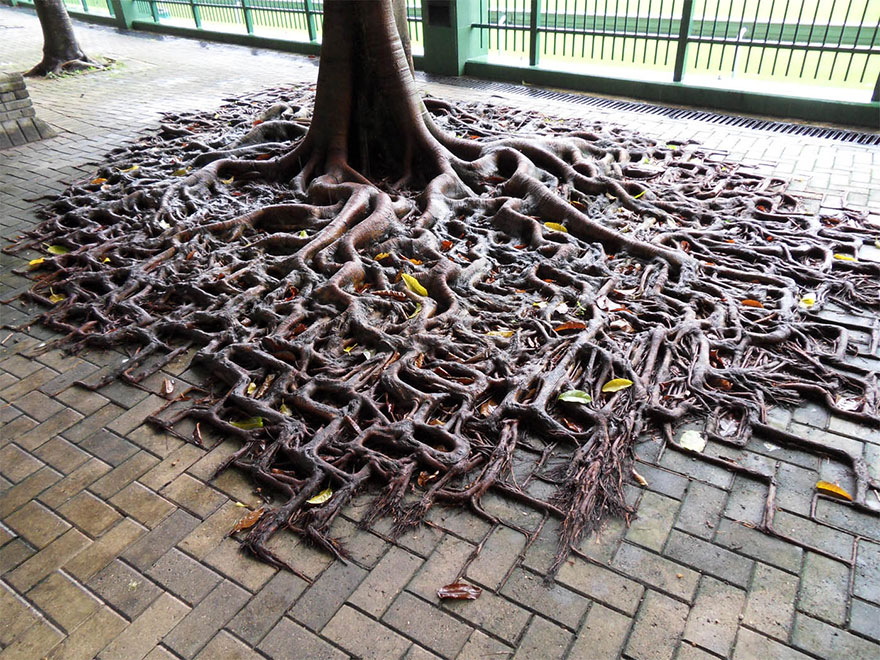 The end of the year is often a time for looking back, a kind of collective secular cheshbon hanefesh: an accounting of what has transpired over the year. In addition to the list of top movies and songs, we can take a sober look at what were the big news stories, who passed from this world, where we are as a community, as a culture, as a planet, compared to a year ago.
It is easy to feel discouraged at the state of the world, to want to root up and throw away all the things we don't like. But the neo-Hasidic tradition offers us a different approach. We are guided towards a process of hamtakat hashoresh, "sweetening the root."
The phrase comes from a startling image. Imagine a great Tree of Life hanging upside down with the roots in the air. The roots are the source from which blessings flow down, through the trunk of the tree, through the various branches and then down into the many manifestations of leaves and blossoms that brush the earthly realm. Everything that happens in this world starts with the roots.
But the flow can get blocked or constricted in all kinds of ways. We experience this as the various forms of suffering. The answer, however, is not to chop things up and get rid of them. Instead, it is to bring things back into alignment so the sweetness at the root can flow unimpeded into the world.
So when we face suffering out in the world or in our personal lives, one possibility is to work to discover the hidden sweetness in the difficult thing itself that might help us act from a place of greater wisdom, connection and spaciousness. So for example, when I feel the heat of anger, perhaps I can discern the cooler energy—but energy nonetheless—of healthy self confidence that will help me act from holy boldness. When I feel fear, perhaps I can move, even slightly, towards a spiritual sense of humble awe in the face of all that is bigger than me. When I feel the grief of loss, perhaps I can shift my perspective towards receiving the love that continues to flow.
In each case, the goal is not to get rid of the difficult emotion. It is to sweeten it, just a little. Because on a deep, often hidden level, there is one Source for all.
May our looking back over 2018 bring us wisdom and perspective and may 2019 be a sweeter year for all.