Starts October 9, 2020 and Continues for a Full Year
The study and interpretation of Jewish texts is one of Judaism's oldest and richest forms of spiritual practice. At IJS, we approach text study not only as an intellectual experience of the mind, but as an opportunity for spiritual growth and development. For over 15 years, we have produced fresh and new weekly study materials to help people of all backgrounds to find meaning, expand their awareness, and create a community of practice through shared reading and reflection. Whether you are new to the study of the Jewish textual tradition or you've been studying and practicing for many years, we invite you to join this community, deepen your connection, and bring the light of Torah into your life and the world.
This year, we are pleased to offer 2 courses:
She'elot Gedolot: Asking Bigger Questions in the Weekly Torah Portion, with Rabbi Josh Feigelson, PhD. Accessible to all learners.
Derekh Hamelekh: The Path to Transcendence, talks by Rabbi Kalonymous Kalmish Shapira (the "Warsaw Ghetto Rebbe") translated and taught by Rabbi Yael Saidoff, MA-AMFT. For advanced learners.
Every week you will receive:
Text of the Week
Study Materials
Related Spiritual Practice
Also included:
Each course will have five, online, faculty-led live practice sessions at the conclusion of each of the five books of the Torah.
Access to an archive of all the texts and materials from previous weeks' teachings
She'elot Gedolot:
Asking Bigger Questions in the Weekly Torah Portion
Text Study with Rabbi Josh Feigelson, PhD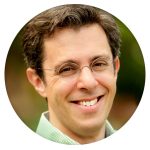 Where do you feel at home? Who is in your community? When do we say yes? How can we be resilient? All of these questions share some common features. Most important, these are questions that matter to just about anyone and they are questions that just about anybody can answer meaningfully. And yet they are far from common questions. Instead, these kinds of questions invite us into deeper reflection on what it means to be human—to have a body, to live in relationship with ourselves and others, to be made in the Divine image.
In this collection of weekly reflections, IJS Executive Director Rabbi Josh Feigelson, PhD will explore the weekly Torah portion through the lens of these types of Big Questions. As a participant, you will receive an email each week with a short essay from Josh raising a Big Question from the Torah portion and accompanying questions to guide your personal reflection through journaling or study with a group or partner. You will also receive instructions for how to engage in spiritual practice emerging from the text. This program is suitable for participants at all levels.
The idea of Big Questions is one Josh developed as founder and executive director at Ask Big Questions, an initiative of Hillel International, which won the 2016 Lippman-Kanfer Prize in Applied Jewish Wisdom and was featured in The New York Times and Oprah Winfrey's O Magazine.
She'elot Gedolot: Asking Bigger Questions in the Weekly Torah Portion
$299
$249
That's less than $5 a week!
Derekh Hamelekh:
The Path to
Transcendence
Text Study with Rabbi Yael Saidoff, MA-AMFT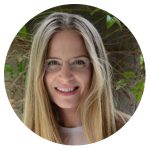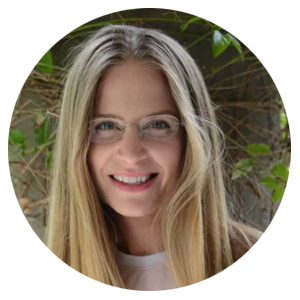 Rabbi Kalonymus Kalmish Shapira, the rebbe of Piaseczno, was a luminous Hasidic teacher of the early 20th century. Descending from a distinguished line of Torah luminaries, Rabbi Shapira came from the famed Maor VaShemesh, the Maggid of Kozhnitz, the Chozeh of Lublin and Rabbi Elimelech of Lyzhansk.
In 1923, Rabbi Shapira established what was to become one of the largest hasidic seminaries in Warsaw at that time. In that role, Shapira wrote several works focusing on education. The book Derekh Hamelekh (The Path to Transcendence) is a collection of the Rabbi's talks given between the two World Wars to his learned disciples. It is one of his more sophisticated works, which has a personal tone throughout that conveys the Rabbi's feelings, thoughts and deep psychological insights.
We are pleased to welcome Rabbi Yael Saidoff to our teaching roster this year. Rabbi Saidoff is a graduate of the Ziegler School of Rabbinic Studies at American Jewish University. After graduating, Rabbi Saidoff taught courses at AJU including character development, mysticism and gender in Judaism. Today, Rabbi Saidoff practices psychotherapy in Calabasas, California. As a therapist, Rabbi Saidoff draws from her background in psychology, neuroscience and meditation to understand clients from a mind-body-soul perspective. Rabbi Saidoff has a long, deep relationship with mindfulness and has taught meditation in many settings.
Derekh Hamelekh: The Path to Transcendence
$299
$249
That's less than $5 a week!
Sign Up for Both Streams Together and Save $100!
BOTH Text Study Tracks for Just $398
Student + Educator Rate: $49 for either program, $99 for both.
If you are a student or educator, please fill out the form below for instructions on how to register at the discounted rate.