Starting October 18, 2019
For fifteen years, hundreds of rabbis, cantors, lay leaders, and individual learners have used the Text Study program to deepen their experience of Torah, enrich their teachings and sermons, lead community study groups, and grow in practice. Join us in the profound and spiritually uplifting world of Torah study with the Institute for Jewish Spirituality.
Get a taste of Text Study, and see how this profound and spiritually uplifting program could inspire YOU this year! Check out the recording of the webinar where you meet the authors, find out about their approaches to the texts, and hear about their intentions for their teaching.
Crowned by Light:
Torah Study for Spiritual Growth
Selections from the Iturei Torah Anthology
with Rabbi Jonathan Slater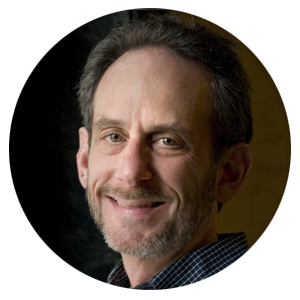 This year Rabbi Jonathan Slater returns to our teaching rotation. He will offer a blended course of teachings sent each week, and online study sessions twice each month.
Each week you will receive between two and four sets of teachings, with my commentary, reflection questions, and practice suggestions. Once a month you are welcome to join me for a study session, where we will study both the selections sent that week, as well as others I may choose to bring to "season" our conversation. Two weeks (or so) later I invite you to "workshop" your interpretations of the texts I have sent out, or others you have found yourself. Our shared investigation will help us deepen our personal spiritual lives, but also support us in sharpening our insight into these (and other) texts for more profound teaching. These sessions are offered as part of the program, at no extra charge. They will be recorded and made available to those who attend, and those unable to participate, but interested in the discussions.
We will be studying short teachings selected from the anthology Iturei Torah, brought together, edited, and published by Rabbi Aharon Yaakov Greenberg. He masterfully gathered interpretations and comments on nearly 70% of the verses in the weekly Torah readings. These commentaries are from the classical medieval commentators, Hasidic and Misnagdic teachers and contemporary (20 th century) rabbis. His tendency, influenced by the Polish Hasidic world in which he grew up (in the tradition of the Kotzker Rebbe), was to emphasize the spiritual and moral messages of the Torah. I use the texts he selected as springboards for personal investigation, deepening insight and awareness of the divine force enlivening oneself, and the world. Mindfulness instructions and suggestions for practice are woven throughout.
I have found sets of the seven-book, Hebrew collection online, priced between $82 and $109. You may also be interested in an abridged English version, Torah Gems. I have noted where my selections also can be found there, but my translations appear throughout this series. (This collection may be out-of-print and hard to find.)
Here is an overview of R. Greenberg and how the book came to be.
Crowned by Light: Torah Study for Spiritual Growth
$240
Tree of Life:
Five Branches, Five Voices
Text Study with Kohenet Sarah Chandler, Hazzan Sabrina Sojourner, Rabbi Dorothy Richman, Rabbi Sue Levi Elwell, and Rabbi Ellen Lippmann
One reason we call the Torah a Tree of Life is because just as trees continue to grow, connecting heaven and earth more and more, each generation of Jews – and each individual within each generation – brings new insights and perspectives to the sacred words that have been passed down through so many centuries. And as the IJS neo-Hasidic lineage reminds us, these "hidushim" or innovations bring more Torah – and more Divinity – into the world.
For the 5780 "Tree of Life" Torah commentary, we are delighted to present the teachings of five educators, each of whom will share her insights into the weekly Torah portion. These five teachers are:
Kohenet Sarah Chandler – Genesis
Sarah Chandler aka Kohenet Shamirah is a Brooklyn-based Jewish educator, ritualist, artist, activist, and poet. Currently, she is the program director of Romemu Yeshiva and a garden educator with Grow Torah. She teaches, writes, and consults on issues related to Jewish earth-based spiritual practice, farming, and mindfulness.
Hazzan Sabrina Sojourner – Exodus
Hazzan Sabrina Sojourner is a community chaplain, spoken word midrashist, teacher, and healer; working with independent Jewish communities. She is also the Spiritual Leader for Revitz House, a Charles E. Smith Life Communities independent living residence. In 2018 she became a periodic parasha commentator for Washington Jewish Week. Many of her commentaries and teachings center on personal growth and life-lessons. She's among the many Jewish Women of Color calling the broader Jewish community to stand together "at the intersection of racism, sexism and anti-Semitism… against white supremacy, patriarchy and religious oppression in all its forms…" Currently she is implementing, "Training the Heart to Listen," a new tool for individuals, organizations, and congregations as well as finishing *Learning to Count Me: Counting Omer and Assessing Personal Edges*; due early 2020.
Rabbi Dorothy Richman – Leviticus
Dorothy Richman serves as the rabbi of Makor Or: Jewish Meditation Center and is a founding faculty member of the Romemu Yeshiva. Dorothy recently released an album of original songs, Something of Mine, largely based on texts from the Jewish tradition and available at
bandcamp.com
.  
Rabbi Sue Levi Elwell – Numbers
Rabbi Sue Levi Elwell, PhD. has spent her career working with individuals and congregations to build and sustain healthy, vibrant Jewish communities. The Founding Director of the American Jewish Congress Feminist Center in Los Angeles, Elwell served as the first rabbinic Director of Ma'yan, the Jewish Women's Project of the Jewish Community Center on the Upper West Side in New York City before joining the staff of the Union for Reform Judaism. She edited the award-winning Chapters of the Heart: Jewish Women Sharing the Stories of Our Lives (2013), The Open Door Haggadah (2002), served as editor of Lesbian Rabbis: The First Generation (2001) and was poetry editor of The Torah: A Women's Commentary (2008). She now serves as a Spiritual Director at Hebrew Union College-Jewish Institute of Religion, and also accompanies a wide range of individuals as they explore their spiritual paths.  
Rabbi Ellen Lippmann – Deuteronomy
Ellen Lippmann is founder and Rabbi Emerita of Kolot Chayeinu/Voices of Our Lives, an independent progressive congregation in Brooklyn where it has thrived for 26 years. She serves on the board of T'ruah and on the rabbinic council of Jews for Racial and Economic Justice. Her book of sermons, divrei Torah and blessings is *Raising My Voice: Selected Sermons and Writings.* She and her wife are happy longtime residents of Brooklyn, the greatest city-within-a-city in the world!  
Each week you will receive an email delving into the text of the weekly Torah portion with questions for consideration, either by journaling, through the discussion forum on the IJS website or with a study partner. You will also receive instructions for how to engage in spiritual practice emerging from the text. This program is suitable for both beginners and those with a more robust background in text or
spiritual practice.
The Tree of Life: Five Branches, Five Voices
$240
Buy Both Streams Together and Save $30!
BOTH Text Study Tracks for Just $450
Student + Young Professional Rate: $50 for either program, $100 for both.
If you are a student or young professional (under 30), please fill out the form below for instructions on how to register at the discounted rate.