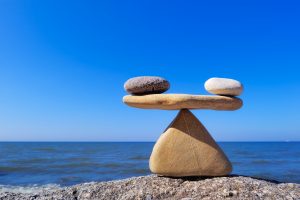 The first time I led a seder was my sophomore year in college. There were nine of us in Perkins Hall, three Jews and six Catholics. I was so proud of my charoset and matzah balls. I borrowed haggadot from Hillel and confidently led us through the readings. But when we started the part after the meal, I stopped in confusion. "Pour out Your wrath on the nations that do not know You…for they have devoured Jacob and laid waste his habitation?" What was this? I had never noticed it before. It made me intensely uncomfortable. How did it square away with my favorite midrash, recounted when we diminish the wine in our cups for the Ten Plagues, about the ministering angels bursting into song at the Sea of Reeds and God rebuking them, saying, "My children are dead on the shores of the Sea and you want to sing?"
We speak a lot about the experience of interconnectedness and how spiritual practice helps us cultivate greater capacity for forgiveness and compassion. We often see this as a corrective towards the judgmentalism, which, while not being a uniquely Jewish trait, is certainly honed to an art form in many Jewish circles. Many of us have experienced how painful that judgment can be and strive to be gentler with ourselves and others. We seek a kindness in response to suffering, not vengeance. It is inspiring to read of God's grieving for the dead Egyptians, even though they were the instigators of our slavery and our oppression.
But judgment is also a Divine attribute. The balance to chesed, or loving-kindness, is din, judgment. Judgment is necessary for justice to flourish. Cruelty should have consequences, not just for the victim, but for the perpetrator as well. The cry at the end of the haggadah is a cri de coeur: "We are still living under oppression! We need justice!" Many of us who know firsthand what it is like to be terrorized by another understand the righteousness of this plea.
It is a paradox. And yet, it seems to me that the spiritually grounded goal might be to develop the ability to demand justice while still remaining connected to the essential truth: that at our core, we are indeed all God's children. Even those people we despise, even those we are scared of, even those we distain. On some fundamental level, we are not separate from them. It doesn't mean that we have to acquiesce to them. But it means that we might try to see the me'at tov, the little bit of goodness in them that is a reflection of Divine goodness.
It's a tall order. But perhaps if we were to catch glimpses of that truth, it might lead to the true liberation we all desire.