IJS teaches people who are seeking a deeper, richer and more meaningful life experience Jewish spiritual practices that are grounded in mindfulness.
Our Staff
Meet Our New Executive Director
Rabbi Josh Feigelson, PhD
Josh was named Executive Director of IJS in January 2020.
He received ordination from Yeshivat Chovevei Torah Rabbinical School in 2005, and served for six years as the Hillel Rabbi at Northwestern University, where he also earned a PhD in Religious Studies. In 2011, Josh helped found and served as Executive Director of Ask Big Questions, an initiative of Hillel International, which won the inaugural Lippman-Kanfer Prize for Applied Jewish Wisdom. Josh has also been a consultant and Senior Fellow at The iCenter for Israel Education. Most recently he served as Dean of Students at the University of Chicago Divinity School. Josh is a Wexner Graduate Fellow and was the founding co-chair of the Wexner Fellowship Alumni Committee. Josh graduated with a BA in Music from Yale University and lives with his wife Natalie and their three sons in Skokie, IL.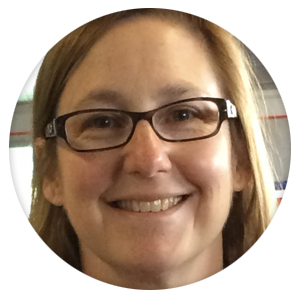 Ann Greenstein
Board Chair
Ann Greenstein is pleased to serve as the IJS Board Chair. She has been a member of the IJS Board since 2013. As a Kivvun alumna, Ann has learned to incorporate practices of mindfulness into her daily life, and endeavors to bring those same practices to bear on her organizational activities.
Having had a varied career ranging from Visual Merchandising (Window Dispay) to synagogue Executive Director , Ann earned her BA in History at Boston University and her MFA in Stage Design at Northwestern University (Go Cats!).
She is a native of Rochester, NY but has lived and worked in the Chicago area for over 30 years. She previously served on the board of the BJE (Board of Jewish Education of Metropolitan Chicago) and on the board of Quest Academy, an independent school. Ann is married to fellow Kivvun alum, Jeff Farbman, and they are the proud parents of two grown children. Ann and Jeff live in the northwest suburbs of Chicago with two Siamese cats and Delilah poodle.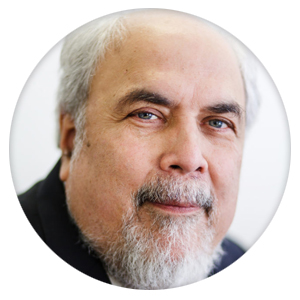 David Ferleger
Treasurer
David Ferleger has a national law and consulting practice, specializing in public interest, civil rights, and disability law. He has litigated landmark disability cases, including five arguments before the Supreme Court of the United States. David has taught at the New York University Law School and the University of Pennsylvania Law School. In addition to his legal work, he is President and Founder of Ferleger Wealth Management, LLC, an investment advisory firm. For several years, David was the Treasurer and Chair of the Endowment Committee for the Board of the Reconstructionist Rabbinical College. He is an alumnus of Kivvun 4. He is married to Rabbi Dayle Friedman (R6) and lives in Philadelphia, PA.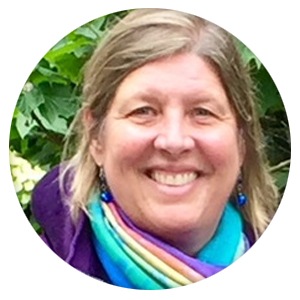 Judy Fisher
Judy Fisher has been serving on the IJS board for three years and chairs the technology committee. She is a Jewish meditation teacher and has been the director of Or HaLev, the Center for Jewish spirituality at Peninsula Temple Beth El (PTBE) in San Mateo, California for the past five years. She received her certification to teach Jewish meditation from IJS's Jewish Mindfulness Meditation Teacher Training Program (JMMTT3) and is currently in the IJS Kivvun program. Judy also teaches Jewish meditation at Or HaLev and in the Bay Area. She has also been trained as a facilitator for IJS's Wise Aging Program and facilitates Wise Aging workshops at PTBE.
Judy was a technical and marketing writer, editor and project manager for more than twenty years. She has been serving on PTBE's board of trustees and has served on numerous boards in the Jewish community in San Diego including Congregation Beth Israel, the Jewish Women's Foundation and the Central Agency for Jewish Education. She has a bachelor's degree in Religion from the University of North Carolina, Chapel Hill and studied at the Hayim Greenberg College in Jerusalem. Judy has been married for almost 40 years to Tom Fisher and is the mother of three amazing children, one daughter-in-law and is a new grandmother. They live in San Mateo, California.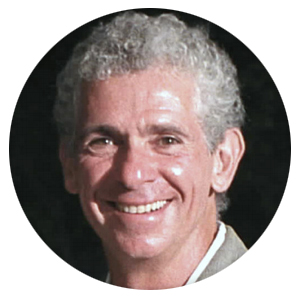 Marvin Israelow
Marvin Israelow worked as an organization development consultant for nearly 30 years, providing clients with a broad range of services including strategic planning, team development, leadership counseling, and customize seminars in change management and career development. Prior to starting his own firm in 1983, Marvin worked for the Exxon Corporation as an organizational development advisor> His academic background includes a B.S. in Economics from the University of Pennsylvania, Wharton School and a Thouron Fellowship at the London School of Economics. He earned a Master's degree from Temple University and studied at MIT's Sloan School of Management where he also taught and conducted research on the innovation process in organizations. Marvin is an alumnus of Kivvun 1 and JMMTT2. He also completed the HUC-JIR Spiritual Director training program. He serves on the faculty of IJS's Wise Aging program. Marvin is married to Dorian Goldman. He is the father of three sons, three daughters-in-law, and five grandchildren. He lives in Chappaqua, NY.
Julie Kohl
Julie Kohl is a retired pediatrician and mohelet, who is focused on physical, mental, and spiritual well-being. She attended Yale College and Stanford Medical School. After raising her kids, Benjamin Bronx and Zoe Paris, in Silicon Valley, she relocated to Seattle with her husband, Glen, and goldendoodles, Rollo and Yofi. She is currently participating in the Palliative Care Certificate Program at the University of Washington, and is on the founding board of Limmud Seattle. Julie is an alumna of Kivvun 4, and is an avid learner in all areas of her life.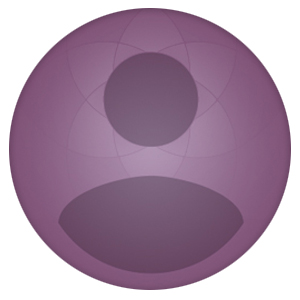 Rabbi Daniel Liben
Rabbi Daniel Liben was ordained by the Jewish Theological Seminary in 1983, and became the spiritual leader of Temple Israel in Natick, MA in 1991. He is a past president of the Massachusetts Board of Rabbis, and of the New England Region Rabbinical Assembly. After going through the Institute's 4th Rabbinic cohort, Dan has made the exploration of prayer as a spiritual practice a cornerstone of his rabbinic work. Dan spent several years exploring mindfulness at Elat Chayyim, where his teachers were Sylvia Boorstein, Jeff Roth, Sheila Weinberg, and Norman Fisher. He subsequently completed JMMTT—for a second time!—and taught meditation for the Institute in the 7th Rabbinic cohort. This year, Dan is completing Bekhol Levavkha, a two-year training program in Spiritual Direction, and is co-facilitating a Wise Aging group at Temple Israel of Natick. Dan is married to Fran Robins Liben, Chief Human Resources Officer at Ropes and Gray. They have five grown children and seven grandchildren.
Rabbi Shuli Passow
Rabbi Shuli Passow is the director of Community Engagement at B'nai Jeshrun synagogue in New York, NY. Shuli received her ordination from the Jewish Theological Seminary, and previously served as the Director of Community Initiatives at the Jewish Funds for Justice, where she worked with synagogues across the country to support their involvement in congregation-based community organizing. She has taught widely in youth and adult education settings, and is particularly passionate about exploring issues of justice, compassion, environmentalism and economics through Jewish text. A trained yoga instructor, Shuli loves teaching yoga in Jewish contexts, and has participated in a number of Institute Programs, including Yom Iyyun and the Tikkun Middot Project.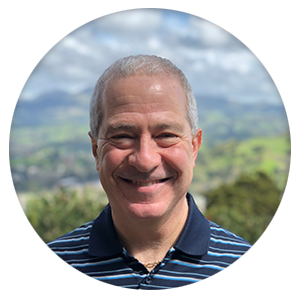 Rabbi Rex D. Perlmeter
Rabbi Rex D Perlmeter is the Founding Director of the Jewish Wellness Center of Montclair. He credits the vision of this provider of holistic teachings and services leading toward personal and communal sh'leimut in large part to the inspiration received from his participation in several of the programs of the Institute. A former member of the Senior Staff of the Union for Reform Judaism, he resides in New Jersey with his wife, Rabbi Rachel Hertzman and family.
Terry Rosenberg
Immediate Past Chair
Terry Rosenberg has a 25-year career as an executive coach and organizational consultant, specializing in leadership development and communication. Over the last 15 years she has focused on working with nonprofits, specializing in synagogue change initiatives and board development.  She currently serves on the boards of Mayyim Hayyim in Boston and the Institute for Jewish Spirituality.
Daniel Scharf
Dr. Daniel Scharf has practiced cardiology in Kansas City since 1977 and has recently retired.  He has been a Clinical Professor of Medicine at the University of Missouri in Kansas City.  He is an active participant in the life of his jewish community and has served as president of the Jewish Heritage Foundation, a major funding source for Jewish social service needs in KC.  He currently is on the board of the Greater Kansas City Jewish Federation. Dan participated in the second cohort of the Institute's Kivvun program, and both he and his wife Miriam have been working hard to bring Institute programs such as Wise Aging and Tikkun Middot study to their community.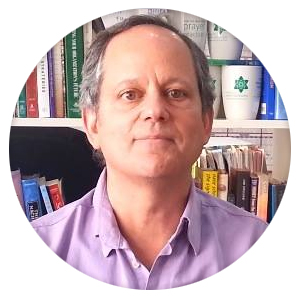 Larry Schwartz
Larry Schwartz spent 25 years as a principal of the company that created the Lugz and British Knights shoe brands. He retired from his business recently to spend more time cultivating his Jewish spiritual practice and helping the Institute grow and develop; he is a member of many Institute board committees. He cofounded the Jewish Meditation Center of Montclair and teaches Jewish meditation at Romemu and at elementary and middle schools in the city. Larry also invests in Impact companies and funds and currently serves on the board of one of those companies.
Amanda Silver
Amanda Silver is a leadership and organizational development consultant to non-profit and social change organizations around the country. She has served as senior training consultant at Dartmouth College and is a founding consultant at the Center for New Leadership through Marlboro College. As a coach, trainer, and facilitator, Amanda draws on mindfulness, emotional-intelligence, and strength-based approaches to create the conditions that allow individuals, teams, and organizations to thrive. She lives in New Hampshire with her family.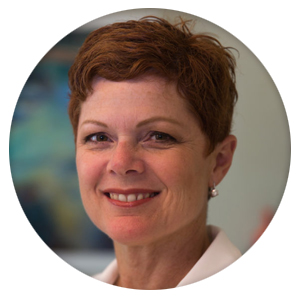 Marte Singerman
Secretary
Marte V. Singerman, Esq. graduated from the Levin College of Law at the University of Florida in 1983. She currently serves as an officer and director on the Boards of The Social Cog, Inc., Temple Beth Sholom and The Institute for Jewish Spirituality. She is also a certified yoga instructor and Jewish Meditation Teacher. Marte resides in Miami Beach with her husband, Paul Steven Singerman. Their daughters Eliza and Rickie are students in Boca Raton, FL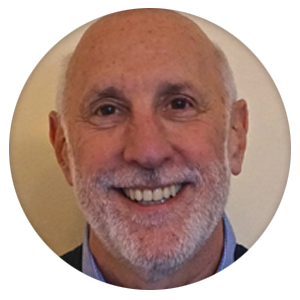 Steven Targum,
Steven Targum, MD, is a psychiatrist and clinical researcher who consults widely to the pharmaceutical industry regarding the design and implementation of clinical trials for new psychotropic drugs. He has founded several clinical consulting companies that focus on quality assurance and data integrity for drug development. Steve is active in Jewish communal organizations; In 2011, he and his wife, Carol were honored at the Spring Benefit of Boston's Mayyim Chayyim: Living Waters Community Mikveh.
Larry Yermack
Larry Yermack has spent his professional career applying technology to the nation's surface transportation network. He was the creator of the E-ZPass toll collection system, has held several government positions including first deputy transportation commissioner for New York City, was president of a 400-person transportation engineering firm, and now is a strategic advisor to a large international engineering firm. His passion is Jewish Spiritual Practice; along with Rabbi Chai Levy, Larry recently started Congregation Kol Shofar's Center for Jewish Spirituality in Marin County, California. He teaches Jewish Meditation weekly and at occasional retreats.