**Recording Now Available!**
Are You Tired of Doing More and Experiencing Less?

If you're missing the moments of your life that actually matter, you're not alone . . .
Almost as far back as we look, actually, our culture has associated being deeply caring high-achievers – with an accepted high level of striving, stress and busyness.
Secretly, we may even be a little bit proud of our anxious, overworked minds – as if they're a sign that we're actually successfully marching through that long to-do list or toward that next goal we've set for ourselves.
Simply put . . . if we're not that stressed or not that busy, it might feel like we're just not trying hard enough.
But what does being so distracted by and caught up in our never-ending to-do lists cost us?
And what if you could actually achieve more – while also feeling centered, clear-minded and present to the people around you and the everyday sacred moments of your life?
You can.
That's what we'll explore during the Hardwired Habits: How to Use Jewish Wisdom Traditions to Outsmart Your Overworked Brain event presented by the Institute for Jewish Spirituality.
Listen as Institute for Jewish Spirituality (IJS) executive director, Rabbi Lisa Goldstein, and founding IJS board member and mindfulness teacher, Larry Schwartz, offer a fascinating, one-hour look into how your unconscious habits and constant busyness may be hardwiring you to be more distracted and spread too thin – and how you can use Jewish spiritual practices to find some ease amidst all that anxious overdoing…and wake up to the sacred moments and meaning of your life.
There's absolutely no cost to register and access the recording.
Then, Jewish mindfulness leaders Rabbi Lisa Goldstein and Larry Schwartz will reveal:
How the value our culture has historically placed on "achievement" has contributed to us having busy, overworked minds – and the extraordinary power and clarity available to you when you discover how to retrain your brain using practices that come from Jewish wisdom traditions, even for just 5 minutes a day.
How to recognize the signs that you are overthinking and overdoing at the expense of experiencing more of the blessings and meaning in your life – and discover ways to immediately shift that dynamic.
How anyone can use Jewish spiritual practice to go beyond stress relief and begin to cultivate resilience, empathy, and the ability to more consistently be who you want to be in the world – while achieving your goals.
The critical link between spiritual practice and a deeper, lifelong connection to self, community, Judaism and the world.
Plus, much more!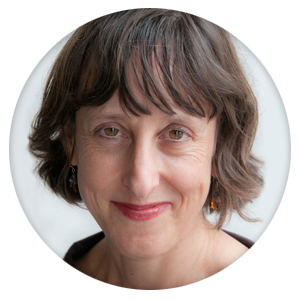 About Rabbi Lisa Goldstein
As executive director, Lisa implements organization-wide strategy and oversees the Institute for Jewish Spirituality's array of in-person and online programs. She also teaches mindfulness at retreats and meditation programs. Educated at Brown University and Hebrew Union College, she holds a master's degree in Jewish education. Lisa previously served as the director of Hillel of San Diego, where she was recognized as an "Exemplar of Excellence." She first came to IJS as a participant in the rabbinic leadership program and meditation teacher training. She lives in New York City with her husband and foster son.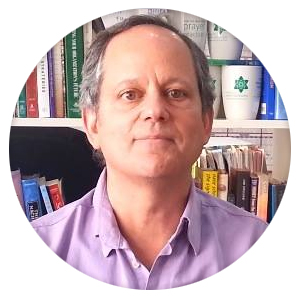 Larry Schwartz spent 25 years as a principal of the company that created the Lugz and British Knights shoe brands. He retired from his business to spend more time cultivating his Jewish spiritual practice and help the Institute grow and develop. He co-founded the Jewish Meditation Center of Montclair and teaches Jewish meditation at Romemu and at elementary and middle schools in New York City.

About the Institute for Jewish Spirituality
The Institute for Jewish Spirituality (IJS) teaches people who are seeking a deeper and more meaningful life experience Jewish spiritual practices that are grounded in mindfulness. We do this by reclaiming texts and practices from contemplative Jewish traditions, including various forms of mindfulness meditation, yoga, singing, contemplative prayer and working with middot (better aligning our behaviors with our innermost values) — all taught within a Jewish context.
We believe that people who engage in Jewish spiritual practices that are grounded in mindfulness are better equipped to contribute to building Jewish communities that are vibrant, resilient and wise. They are also better able to navigate and meaningfully address the brokenness and complex challenges of our world.
By making these teachings and practices widely available, we seek to cultivate mindfulness, deepen connection to ourselves, each other and even God, and to enliven Jewish life.