Honoring Rachel's Legacy
Rabbi Rachel Cowan was the co-founder of the Institute for Jewish Spirituality. Her vision was to bring contemplative Jewish practices to Jewish leaders with the goal of better equipping them to access their inner life with integrity and authenticity, to discover new ways to connect to Divinity, and to contribute to building Jewish communities that are vibrant, resilient, and wise. As her many friends and students will attest, Rachel brought her vision forth through the power of her authentic presence. She was open, generous, humble, and deeply real.
Throughout the past two decades, Rachel's commitment to IJS was unwavering. At first she was the major thought partner and funder through the Nathan Cummings Foundation; later Rachel served for seven years as IJS's Executive Director. After her retirement, she remained actively engaged with teaching and promoting her most recent IJS endeavor, Wise Aging, a pioneering program in developing the capacity to age with resilience, spirit, and joy. Her impact is still felt keenly in every aspect of the work that we do.
We have the opportunity now to honor Rachel's legacy with the Rachel Cowan Scholarship Fund. This fund will help subsidize participation in IJS's retreat-based programs. Rachel believed deeply in the transformative nature of retreats, in the power of an immersive experience guided by expert teachers who themselves are deep practitioners of spiritual practices. The Rachel Cowan Scholarship Fund will help to make these experiences more accessible to more people.
In Rachel's spring 2018 letter to the IJS family, she wrote: "At this time, I am choosing to support IJS, which has been an anchor for me now more than ever. I hope you'll join me in giving to IJS to continue the work of bringing these teachings and practices out into the world."
To honor her vision, passion, unflagging support, strength, and courage, we invite you to make a gift in Rachel's memory as we continue her commitment to teachers and students of Jewish spiritual practice. A gift to IJS honors Rachel's legacy and supports the cultivation of contemplative practices that develop awareness and empathy and ultimately promote a more loving and peaceful world.
Click here to donate to the Rabbi Rachel Cowan Scholarship Fund.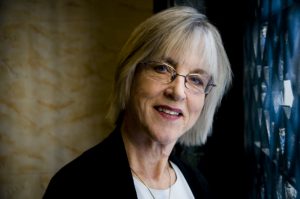 Remembering Rachel
We will continue to update this page with recordings of Rachel's memorial events, as well as videos of her teachings, to keep us all connected as we remember Rachel together.
Click here to view the official IJS press release following Rachel's passing.
Click here to sign up for a day to say the Mourner's Kaddish in Rachel's memory. 
Click here to view Rachel's obituary in the New York Times. 
Click here to view Rachel's obituary in the Jewish Week.
Click here for information about a virtual community gathering to observe Rachel's shloshim on Wednesday, October 3. 
Rachel's Memorial Service – Temple B'nai Jeshrun, New York, NY
Rachel's Shloshim – Virtual Community Gathering