Posts Categorized:

Executive Director's Blog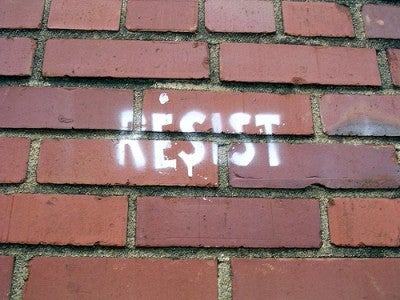 There are times when joy is an act of resistance.
I have to remind myself of that occasionally. On these days when there is so little daylight, when the headlines are so dire, when my beloved home state of California has been engulfed in flames, joy can feel like an effort that is just too heavy.
Sometimes joy is characterized as wimpy or self-indulgent. It is seen as being something private or even selfish, with little or no bearing on the larger community. But part of what we come to know experientially through our practice is how interconnected things are. Through contemplatives practices I come to see how much my inner experience is shaped by the expectations and habits of the world around us and how I contribute in seen and unseen ways back into the expectations and habits of the world.
So when fear, greed or anger are dominant around me, I often experience those unpleasant emotions more readily. And when I experience these things – and even more so when I act upon them – I add more fear, greed or anger back into the system.
Alternatively, when joy, generosity or gratitude are dominant around us, I can experience those emotions more readily. When I act upon them, I can strengthen those middot in the larger culture. Our joy is so much more than our own small story. It is an expansive energy that reaches out with a light heart towards connection, forgiveness and possibilities. Real joy can be contagious and ripple outward.
That's why joy can be an act of resistance. Cultivating a joyful heart can be a way of saying no to fear, greed and anger. It can defy the diminishing light, both real and figurative. It can clear away the space for an opening, for newness, for real delight.
In the Talmud, the House of Hillel disagreed with the House of Shammai as to why we light Hanukkah candles. Shammai's version was more reliably grounded in the historical record, but Hillel's argument was simple: Adding more light adds more holiness. My experience over Hanukkah showed that Hillel had it right. The growing light, night to night, lifted my heart. I felt my joy growing too from its hidden holy source. It is not so easily extinguished, after all. And that is a true blessing.
Photo Credit: Huffington Post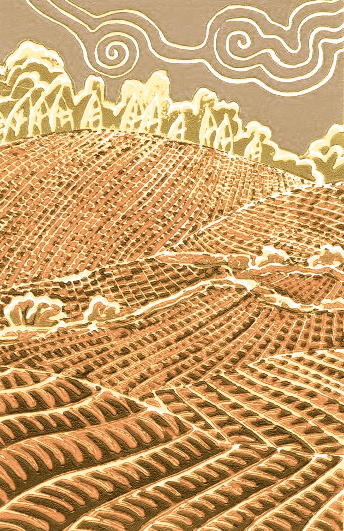 Although occasionally I am told that I should have been a lawyer, the truth is that I really don't like arguing very much. As a child and young woman, arguments and disagreements frightened me. But since, like it or not, arguments are part of how this life is, I have tried to learn how to conduct them wisely, whether they happen over the Thanksgiving table or on the larger political scene.
One of my great teachers in this endeavor has been Rabbi Nachman of Breslov. He teaches that a machloket, an argument, has the power both to destroy worlds and to create them. The difference is a question of emunah, of faith.
Nachman says that when an argument arises, it can create a space in which new ideas can proliferate. These new ideas lead to the Torah itself becoming more and more complete. Since according to tradition, Torah is the blueprint of creation, if there is more Torah, there are more worlds with all their details and wonders and possibilities. But if there is a lack of faith, this doesn't happen and instead, arguments become tools of destruction, tearing people and things down.
The example from the Torah is the pivotal story in which the Israelites were in the desert and worried about not having enough water to drink. They rebelled against Moses, not believing in his ability to take care of them. God instructed Moses to speak to a rock, but instead he struck it twice. Water started flowing, which took care of the people's thirst, but because Moses did not show faith in God, he was not allowed to enter into the Land of Israel.
So what is this faith that Moses and the people failed to show? Perhaps it is an open, spacious acceptance of not knowing right now. This is the opposite of fear. The people were clearly afraid. They couldn't see how they were going to be taken care of. And Moses, instead of modeling calmness and helping them trust that things were going to be okay, got hooked by their fear and hostility and reacted with harshness and violence. It can happen to the best of us. But he destroyed, instead of creating. He sullied the quality of emunah. And he paid the price.
Nachman adds that if Moses had turned towards his faith, he could have brought forth new pure waters from the rock, a metaphor for all the elusive, vital teachings that could have emerged from that challenging place. Perhaps those lost teachings are exactly the ones we need today.
We live in times when arguments and conflicts are proliferating on many scales. We are standing in the balance between the potential for new, vital, creative understandings that will help us move forward together and the potential for more violence, harshness and destruction. By cultivating this kind of faith, an open spacious acceptance, this Thanksgiving, perhaps we will bring new pure waters into the world and help tip the balance towards creativity and light. Then we will have even more to be grateful for.
From the place where we are right
flowers will never grow
in the Spring.
The place where we are right
is hard and trampled
like a yard.
But doubts and loves
dig up the world
like a mole, a plough.
And a whisper will be heard in the place
where the ruined
house once stood.
The Place Where We Are Right
Yehuda Amichai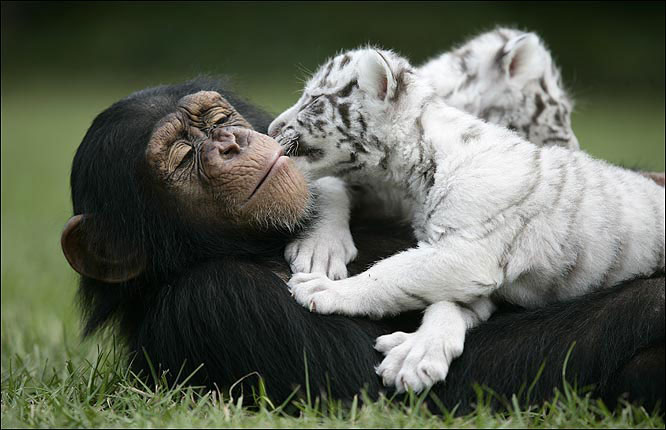 My husband and I are almost finished with a course that is preparing us to be foster parents. Neither one of us has parented before and we are eagerly learning the theories that will hopefully help us once we have been certified and can bring children into our home.
For example, we know that children who have been removed from their families of origin carry with them various levels of trauma. Traumatic experiences are written on our bodies and expressed through them, even in the youngest children. The destructive behaviors that foster children sometimes exhibit often stem from rage or grief. Our teacher emphasizes that in children behaviors are indicators of feelings, and it is part of our role (and our privilege) as the caregivers to them to help children name the difficult feelings and try to find other, more wholesome ways of express those feelings.
Of course, this is not just true of traumatized children. We all carry the marks of our emotions in our bodies, and may struggle to recognize them – in ourselves as much as in others. So much of mindfulness practice is about creating a spaciousness in which we can better discern what the underlying feeling is, how it expresses itself in the body, how it might move and change, and how we might respond in the wisest way possible.
Because we know from our own practice how hard that can be, and because we are learning how much suffering foster children have been through, we expect that it should be easy to bring empathy to them – at least in the abstract. But I find myself sitting with a feeling of apprehension, a worry that we will be caught in our own need to be seen and heard, and unable to see the true emotions our foster children are trying to show us.
But isn't that exactly the challenge? It is easy to bring a loving heart to others as long as our own vulnerabilities don't get touched. And yet, how can we bring a loving heart without our vulnerabilities? What kind of practice do we need to keep our hearts open even when we are triggered, even when we are scared, even when we are frustrated and angry?
Perhaps one answer is setting aside a particular time for crying out. I recently studied a passage from Likkutei Halachot which said that on the spiritual realm, nothing stands in the way of crying out and teshuvah (repentance). In fact, crying out is a worthy act even after the Divine judgment has been made and in some cases, it can actually undo that judgment.
When we cry out and actually feel our own pain, we have the opportunity to bring compassion to our own weary, aching hearts. We can take off the brave faces we wear. We can open ourselves to the not-so-pretty, not-so-balanced side of emotional expression. We too can grieve and rage, and recognize the grief and rage in others.
And perhaps, slowly, we can find healing.
A number of years ago, I approached the High Holy Days with a great sense of inadequacy. I was keenly aware of all the ways in which I missed the mark, that I fell short of my own expectations and that I was unable to keep to my intention. It was a sobering and unpleasant realization.
As I was working with this sense of inadequacy, I was looking forward to the part of the Rosh Hashanah service that includes a full prostration. Not every synagogue does this, but traditionally, during the Malkhut section of the shofar service, we recite the Aleinu. As we say the words "We bend the knee and bow before You," some communities engage in a full bowing, sinking to our knees and lowering our heads to the floor, in a deep motion of submission to the King of Kings (or, if you prefer, all that we cannot control in our fragile lives.)
I was anticipating this embodied experience to be one of humility, of publically acknowledging my imperfection on this holy day. But instead something surprising happened.
As I touched my head to the floor, what rushed through me was not a confirmation of my unworthiness, but rather a wave of forgiveness. This is how human beings are, imperfect, I recognized anew, and I am no different. And it is okay. Forgiveness is possible, even forgiveness of ourselves, and with that softening, we are actually more free to move through the world in sacred ways.
I suspect that many of us will hear sermons this High Holy Day season about the urgency of the work there is to do in the world – and it is in fact urgent. But perhaps we can find the space to practice forgiveness for our own sweet selves, for not living up to our expectations and not doing enough and not doing what we do perfectly. After all, as we are reminded in Unetaneh Tokef, we are compared to a broken dish, a breeze passing by, a grass that withers. And perhaps it is precisely because of our vulnerability and our imperfection that we are so precious and so worthy of compassion.
May we find forgiveness for our own humanity so that 5778 might be filled with blessings, sweetness and peace for us and for the world.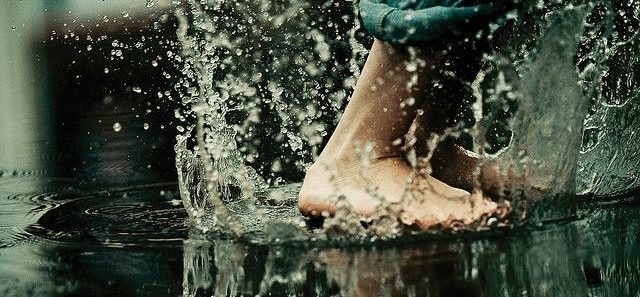 The other day I got together with a friend who is one of the wise advisors in my life.  I told her about a particular issue I was grappling with.  She shared a meditation instruction of bringing attention to the sensation of my feet on the floor and really focusing on the way gravity presses the feet down into the support of floor.  As I practiced with this instruction, I felt a kind of stability that opened up a clarity that helped me understand what steps to take next.
The very next day I was learning a text from Likkutei Halachot with my study partner.  The topic was about how to find eitzot amiti'ot shleimot, wise advice, the kind that can lead you where you really need to go, not just in the short term, but for long term attainment.  This book was written by Nachman of Breslov's beloved disciple, Nathan, and—as is usual for Nachman teachings—there were lots of metaphors for the wise advice that we all seek.
Given my experience the day before, I was astonished to see that one of the metaphors for wise advice was raglayim, the legs and feet!  Nathan explains that this is because the legs and feet symbolize the lower levels of a spiritual journey, when we are in the depths and really need that wise advice.  That is when we are most receptive to hear the council of true tzadikim and to understand the guidance of the sages who can make the wisdom of Torah alive to us.
These are days when many of us are, in the memorable words of Abraham Joshua Heschel, "praying with our feet." Sometimes it seems like there isn't time to do things like meditation or setting aside an hour to learn with my study partner.  But this is precisely the time for those practices.  They help me pay more attention to the wisdom of my own body and the wisdom of the sages who lived before me.  These practices help me see more clearly.  They remind me that I am not separate from the rest of the world, and that keeping myself grounded and clear is adding more groundedness and clarity into the world.  They help me take better care of other selves that I encounter, in my family, on the subway, as I react to the headlines.
Grounding.  Support.  Clarity.  True advice that brings greater wholeness and opens a door to the next right steps.  As we enter into Elul and take true stock of our lives, we hope some of these offerings will help us do just that.