Posts Categorized:

Email Newsletter Full Article
Posted & filed under Email Newsletter Full Article | 1 Comment on A Tribute to Reb Zalman.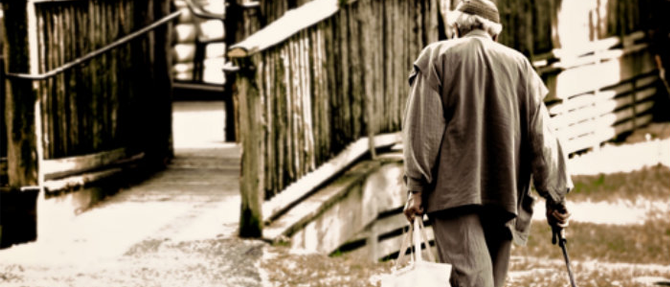 by Rabbi Arthur Green
Zalman, like Heschel and a few others (I am so incredibly blessed to have had them both as teachers!), understood that Judaism is all about the devotional life. יידישקייט איז א דרך אין עבודת השם, he would say in clearly understood Yiddish, "Judaism is a pathway for the service of God." We are here to serve, and a teaching takes on real meaning only if it inspires you to that service in both its inward and outward forms.
So my line for talking about Zalman here is a line from tefillah (prayer), rather than a verse from Torah. It is a line we know well from the Ne'ilah service:
פתח לנו שער בעת נעילת שער כי פנה יום
As I talk about it, or say some things about Reb Zalman through it, I also ask you to daven (pray) it, hopefully taking my words as a kavvanah (intention), as he always wanted his words to be taken.
פתח לנו שער Zalman was a gate opener. He gave special care to people at the beginning of their Jewish journeys. He always taught and wrote accessibly, warmly welcoming people into the tradition. Of course he didn't care who you were: Jewish, non-Jewish, committed Sufi, Christian monk or nun, Buddhist practitioner – you were all welcome. He recognized how difficult a path mystical Judaism could be for beginners and he tried to change that. In a completely transformed world, one following the paradigm shift of which he spoke so often, he was following the example of the head of his spiritual lineage, R. Shne'ur Zalman of Liadi, in writing the Tanya. What are the things you really need to know, RaSHaZ asked himself, and how can I say them in a devotionally stirring manner? That was R. Zalman as well.
The gate. That of teshuvah (repentance), of course. But also the gate to the great palace, the hekhala de-hekhlin (supernal palace) of religious experience, of being in the presence. Zalman wanted to open the gate for you in an experiential way, to give you – even at the beginning of your journey – a glimpse of the great light that he saw shining within. Zalman was, to those of us who knew him well and not only reverentially, something of a religious experience junkie. He wanted to take you along within him in that. Yes, of course he had read the Ba'al Shem Tov's parable about the king who builds a grand palace of optical illusion – he knew the palace was an illusory one – and here comes a great belly laugh from Zalman, saying "Yes, OF COURSE I've seen through it all" – but in knowing that the palace is illusion, the light that shines through is even brighter… "Only you and the King are there alone."
The gate is also that of Kafka's famous parable "Before the Law," which Zalman knew well. "This gate was made for you alone," says the gatekeeper as he swings it shut at the end of our lives. For Kafka, that was the gate we never entered, too shy, uncomfortable, insecure, ambivalent, to step through it. Zalman wanted to be sure he was right there at your gate – the unique way in that would work only for your שורש נשמה, the root of your soul. "Welcome," he would say, "don't just stand there saying, 'פתחו לי שערי צדק, someone open the gate for me!' זה השער לה' צדיקים יבואו בו, learn to do like the tsaddikim (righteous), who just walk right through. Welcome to being, speaking, and feeling like an insider to the tradition." Zalman taught us to speak unselfconsciously of Avrohom Ovinu (Our father Abraham) and the Riboino shel Oilem (Master of the World), instead of "Abraham" and "God." He made us understand that the tradition was ours, ours to inherit, to love, and to make better – especially more inclusive – as we pass it on. The Hasidic phrase, הרחבת גבול הקדושה, broadening the boundaries of the holy – also much loved by Rav Kook – was key to Zalman, and he gave it to us with a sense of authenticity that allowed us to go in his path. That was a great gift, one that we need to use with great love and great responsibility.
בעת נעילת שער, open the gate for us – at a time when the gate is closing. Zalman felt the terrible loss caused to the Jewish spiritual tradition as well as to the Jewish people by the Holocaust. In the early years – I had the privilege of knowing and hearing him first in the late 1950's – he would speak often of the lost masters and teachings that had gone up in smoke, the shittot (approaches) in vodat ha-shem (worshipping/serving God) that we would need to recover or re-create, because they'd been obliterated. Lineage was terribly important to him; it remained so when he saw it being called upon by various Indian and Eastern teachers who claimed unbroken chains of tradition. His heart ached for the closing of gateways that had been brought upon us by this terrible history and that of our long history of victimhood. He wanted to recover pathways from the past that had been lost along the way, even long prior to the Shoah. The Jewish/Sufi path of R. Avraham ben ha-RaMBaM, for example, or the meditations on oneness of R. Aharon of Starroselye, the great disciple of RaSHaZ. "Don't let any of those gates close!" Zalman would say. "There are souls out here who can enter only through them!" Yes, that would also include musical gateways, so-called "secular" gateways through the path of Yiddish literature, which he appreciated and loved, and lots more.
But he also saw the נעילת שער "locking of the gates" that an overly insular and sometimes xenophobic community of the pious had brought about. "Unless you are willing to be completely frum in the traditional sense, there is no entry for you." Zalman fought against this his whole life. (I recall his "sliding scale" of kashrut observance, back in the '60's, as an early example.) He tried in those hard years of transition to make for a broadened and open-minded HaBaD Hasidism. Eventually he saw that he had to make the break, doing so with wrenching pain that was never entirely healed – on either side. He saw the locking down of those gates as a tragedy for the tradition as well as for those souls – Jewish and non-Jewish – who would be left outside. We who stand within the tradition NEED them! "Why are they such seekers?" He would ask. "Why are the ranks of every guru's followers in the world overloaded with Jews? Because of ibbur neshamah (reincarnation)." Those millions of souls slaughtered in the Shoah, especially the children who had not yet found their spiritual paths in life, wander about the world and impregnate the souls of Jews and others in the next generation with a longing for Torah. "How DARE we keep them out?" he would say.
כי פנה יום, for the day is passing away. Zalman was fully aware of the times in which we live and of the urgency of great teshuvah (atonement), not only for us Jews, but for the human community as a whole. This was where Zalman and his special disciple Arthur Waskow became brothers. Beyond the "paradigm shift" was "the great urgency of Now." Learning to translate the Tanya's שער היחוד והאמונה into the language of Gaya, with its sense that the divinity within the earth, that which is dressed in the garb of nature, so much needs us to change the way we live, to recognize the sacred within all things and to respect it, to turn toward a greater simplicity of living in the world in order that we all survive and thrive – this became an essential part of Zalman's message. It is indeed very late. We stand before the closing of gates greater than any we can imagine. This vision of a renewed sacred path of living – a spiritually reinvigorated, but open and embracing Judaism, alongside the same version of every other great spiritual tradition in the world, is all we have to save us. It is indeed very late in this day of at-one-ment (Zalman's quip, of course), a day that needs to be every day.
Posted & filed under Email Newsletter Full Article | 3 Comments on A Prayer for Peace.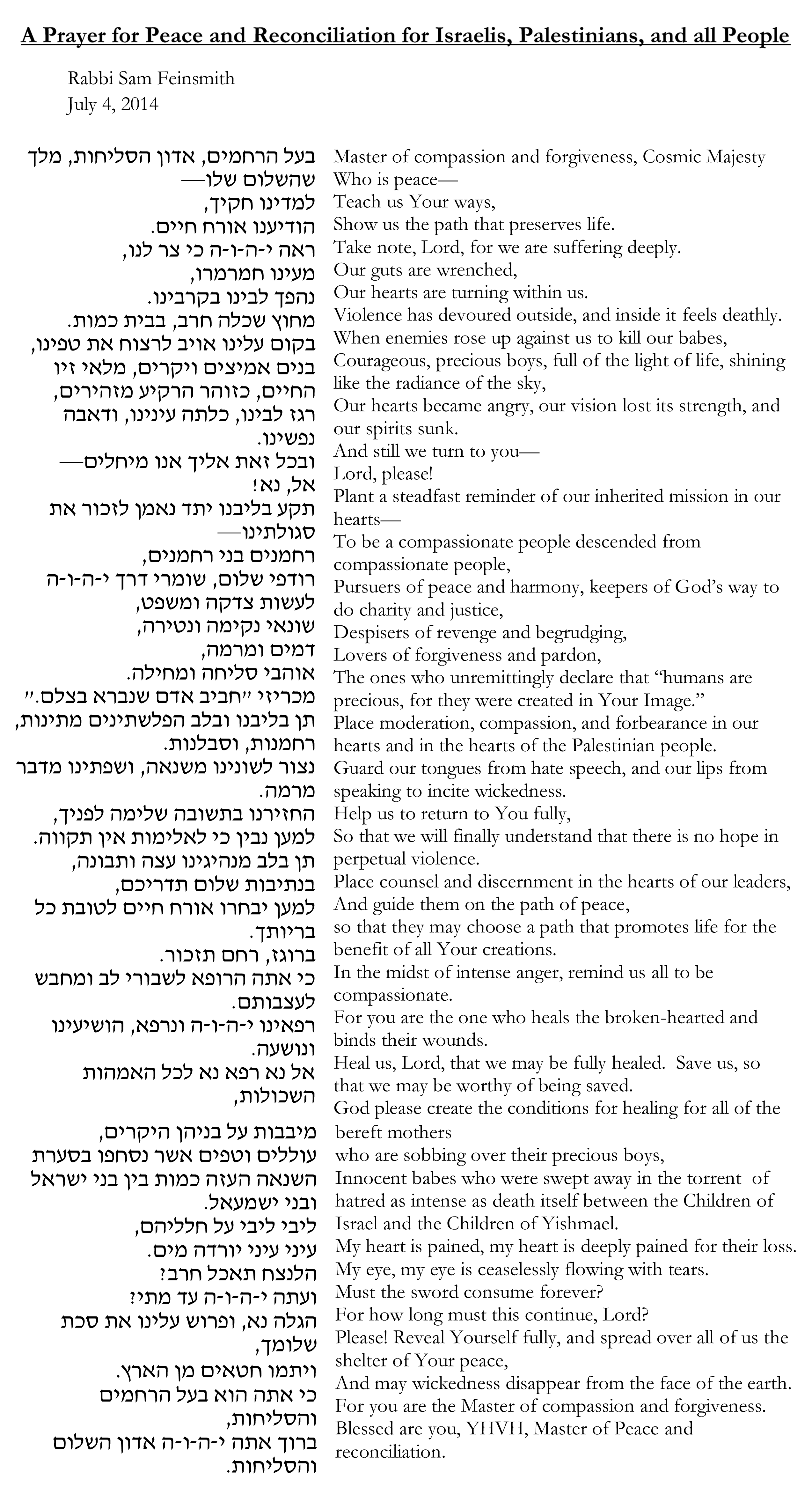 Posted & filed under Email Newsletter Full Article | 7 Comments on Start with Compassion.
By Rabbi Nancy Flam
"It's hard to be a person."  That's what my best friend from college says sometimes to console me when I'm having a tough time.  I can't hear those words without my heart softening. It is hard to be a person.  And if the truth of that isn't piercingly clear for you or me personally in this very moment, odds are it will be.
Today my friend Amy and I studied a couple of small pieces of Torah in the Hasidic collection, Itturei Torah (Volume 3, page 268) on the verse describing how God passed before Moses and declared God's essential attributes (known as the Thirteen Attributes – Shelosh Esray Middot; Ex. 34: 6 – 7). About this verse Rabbi Yochanan is quoted in the Talmud as saying:  "God said to Moses, 'Every time that Israel sins, they will perform (literally: do) before me this seder (literally: order), and I will forgive them.'"   The recitation of this seder – this liturgy- of the Thirteen Attributes assumed a central place in the yearly Jewish ritual enactment of forgiveness that takes place over the Days of Awe, beginning on the Saturday night before the New Year at the Selichot ("Forgiveness") service.  We Jews do indeed come before God with these very words, this seder tefillah, this liturgy of the Thirteen Attributes, and we plaintively recite them.  We are comforted in knowing that, according to the rabbis, God cannot hear these words without compassion arising, without showing forgiveness.  It's as if God hears these words and softens, remembering with kindness:  It's hard to be a person.
The first small piece of Torah we studied by Alschich (1521 – 1593, Tzefat) pointed out that if one reads the Talmud text carefully one will notice that Rabbi Yochanan said that God instructed Israel to do (ya'asu) this seder before God, not say (yomru) it.  Evidently, it's not enough that we say these words to effect forgiveness.  We have to enact these qualities that are attributed to God in our own lives (imitatio dei).  We have to do them – to manifest them, to become them – and not just say them.  That's the work that is truly transformative.  Perhaps Rabbi Yochanan's teaching was directed to Jews in his own time who were relying too much on the ritual recitation of words alone, thinking that they would be sufficient to effect transformation, and weren't working on themselves, cultivating day by day and challenging moment by challenging moment these essential qualities of compassion, kindness, patience and forbearance.  They turned away from the hard work of being a person.
And then the second (unnamed) teacher in the anthology of comments on Rabbi Yochanan's instruction regarding the Thirteen Attributes notes that we are told to do them "k'seder hazeh" which literally means "in this order".  Our teacher explains that this means "one should start with the first attribute:  compassionate and gracious.  [And as the rabbis have taught elsewhere,] just as God is compassionate and gracious, so should you be compassionate and gracious."  So, we are to "do" or make these attributes, not just say them. We are to become them in imitation of God.  And furthermore, in this order: "Start with compassion.  Don't start at the end of the list:  not remitting punishment, but visiting the iniquity of parents upon children and children's children…"
I don't know who gasped first.  After a very long silence in which our minds each turned to the possibility of escalating violence, of acts of vengeance, of actions that could create harm for generations, one of us said something like, "Oh my God."  In this heartbreaking time in Israel and Palestine, Torah spoke with unmistakable clarity:  Don't start at the end of the list.   Start with compassion.  (The end might just then disappear.)
Posted & filed under Email Newsletter Full Article | 1 Comment on A Mikveh of Learning.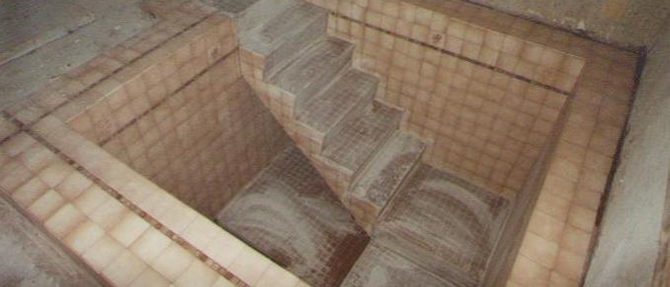 Rabbi Aryeh Ben David
Founder and Director of Ayeka: Center for Soulful Education
I felt like a shattered piece of glass. Intact, but splintered into thousands of pieces.
It was the moment of emerging from my first mikveh experience. Over 30 years ago, and still etched into my memory.
Broken and intact. Reconfiguring, changed. Putting myself back together into a new permutation. Renewed.
Immersion is easy to do in a mikveh. Full connection is the key to purification. I was naked vulnerability. I was open to allowing my life to fracture and be rearranged. I was full of dreams of a new and more pure version of myself.
How can we bring this model of immersion, purification, and renewal into a learning environment? How can we fully 'dip' into the waters of Torah? How can we bring nakedness and vulnerability into an ostensibly mind-centered activity?
I would like to propose a simple 4-step process that can offer us an immersion in our learning and teaching:
1. Listening
2. Talking
3. Talking
4. Listening
Step 1: I listen.
I listen for a line or section in the source that deeply resonates within me. I am open and exposed in front of the text. I allow the words to flow over me. What line was written just for me, for right now? I may have to read the text again and again. There are many who have a custom of dipping in the mikveh 7 times. Sometimes we need to immerse ourselves again and again until we are purified; sometimes we need to immerse in the texts again and again until they penetrate through our skin. I don't proceed until something in the learning has touched my inner self.
Step 2: God talks.
I imagine God talking to me through the chosen text. What is God saying to me through these words? The text is an invitation to listen to God's voice. It is not the water that purifies – water is the messenger from the heavens to connect me to something beyond. So too these holy words – they are messengers from heaven to connect me to God. What is God conveying to me, right now? What message do I need to hear?
Step 3: I talk.
God has opened the conversation. Now I respond. I open my mouth and talk openly about where I am and what I need to move closer to God, to live more in the Image of God. I don't think it or reflect on it – I need to talk it aloud.
I see my fractured life and accept it. I verbalize what I am struggling with and how these verses address my situation. I articulate how these verses can heal and purify me. I bless and thank God for the opportunity to grow.
Step 4: God listens.
After talking, I sit with myself for a few moments. The early masters would sit for a few moments after praying, being with the moment. The 'being' allows for the broken pieces to reconfigure and reunite. It is a healing moment of being. I am emerging from the mikveh of my learning and am now becoming a new version of myself. Only God can rearrange the pieces. Only God can purify. The mikveh is a birthing process. I am pure because I am no longer stuck in my former self. I have transformed into a new self. This is the mikveh of learning – of being with my new self, of affirming that I can perpetually transform myself to become closer to God.
Open, naked, vulnerable, and seeking a personal connection with the Beyond. These are the prerequisites for full immersion – in a mikveh or in a learning setting.
Posted & filed under Email Newsletter Full Article | 1 Comment on Kedushat Levi Shavuot.
Rabbi Jonathan Slater
It is a delight and an honor to be able to bring these translations of some of R. Levi Yitzhak's teachings out into the world, and to connect them to our own lived lives. I have tried to be concrete in suggesting how these teachings can be practiced daily, how they can be brought into our day-to-day experience. Here is an example for Shavuot:
We are taught in the Talmud (Pesachim 68b): R. Eliezer said: "On a Festival we have no other option than either to eat and drink or to sit and study". R. Yehoshua said: "Divide it: half of it to eating and drinking, and half of it to study. In response R. Yohanan said: "Both come to their teaching from the same verses. One verse says, '[After eating unleavened bread six days, on the seventh day] you shall hold a solemn gathering (atzeret) for YHVH your God: [you shall do no work]' (Deut. 16:8), while another verse says, 'On the eighth day you shall hold a solemn gathering (atzeret); [you shall not work at your occupations]' (Num. 29:35). R. Eliezer reasons that the atzeret is either entirely for God or entirely for you, while R. Yehoshua reasons that we divide it, half for God and half for yourselves." … R. Eleazar said: "All agree in respect to Shavuot (called atzeret by the Sages) must be 'for you' too. What is the reason? It is the day on which the Torah was given."
On Pesach we rejoice; we rejoice in our bodies that we have come out from slavery. This is a physical boon. On Shavuot the joy is because God gave us the Torah. But, receiving the Torah is only a spiritual joy, and it is difficult for the body to rejoice.
That is why the Sages taught that Atzeret must be also "for yourselves," so that the body, too, will rejoice. In this way we will truly believe that Torah offers us two lives (chayyei olam): the life of the world to come and the life of this world. Scripture proves this: regarding the former it says, "In her right hand is length of days, [in her left, riches and honor]" (Prov. 3:16); regarding the latter, "It will be a cure for your body, [a tonic for your bones]" (ibid. 8). Therefore, the body will rejoice as well, exulting from bringing this awareness to heart.
Other Festivals are endowed with specific rituals to mark their observance. But, this is not the case with Shavuot. Therefore, the sages emphasize that it, too, is meant as a day in which we take delight, and is not only one of spiritual devotion. This is an invitation to Levi Yitzhak to emphasize the Hasidic attention to the body as a potential source of spiritual awareness. We come to perceive the presence of the divine not by withdrawing from the world, but by bringing even more focused and precise attention to it. It is there that we will come to know that all of creation is filled with God's glory.
Levi Yitzhak is aware of this as well. He notes that when we experience delight in the body, it helps us to connect to our spiritual selves. Those activities that we find liberating – those that we choose, those that enliven the body, those that delight the body – free the heart and mind and soul to reach out to God in celebration and thanks. Those activities that we experience as limiting or burdensome, dull the spirit and bring darkness.
Perhaps, then, we might want to ask what is missing in our engagement in synagogue services. How might they be like "Shavuot" in this lesson: activities that are cerebral, where the meaning is an idea and experience ephemeral? If this analogy is to be helpful, then something like "food and drink" to engage and delight the body may be needed to enliven the experience, and turn it into a delight.
Here are a few suggestions for investigation:
How might singing be utilized as a way to wake up the body? How does singing bring delight into the body in a manner that supports us in connecting to that which is not concrete?
Much of the physical activity during services is simply standing and sitting (and a lot of the latter). How might other sorts of physical activity (shukling, swaying; dancing; movement of arms and legs) help to connect the awareness of the body, and its delight in movement, to the cerebral?
What might clergy and congregants do to offer each other relief and support in their shared roles in congregational worship? Each have different responsibilities, surely, but might better understanding of those responsibilities, interest in the experience of the other and involvement in seeking the wellbeing of the other during services release energy in the body to make the experience a delight?
Food is often the "reward" for participation in services. How might that relationship between physical delight and spiritual awareness be shifted?
Fatigue and boredom are the products of dissociation and alienation. Connecting again to our own inner experience – both of the spirit and of the body – can help to bring delight into our communal religious lives.